Public Transfers Gothenburg Landvetter Airport GOT
Passengers arriving from Oslo, Malmo, Karlstad, or Stockholm and asking "How do I get from Gothenburg Airport to the city centre?" can reach Gothenburg Landvetter Airport by following the airport symbols on the highway for the public transport of Sweden. It takes about 20 minutes to get from Gothenburg Airport to the city centre.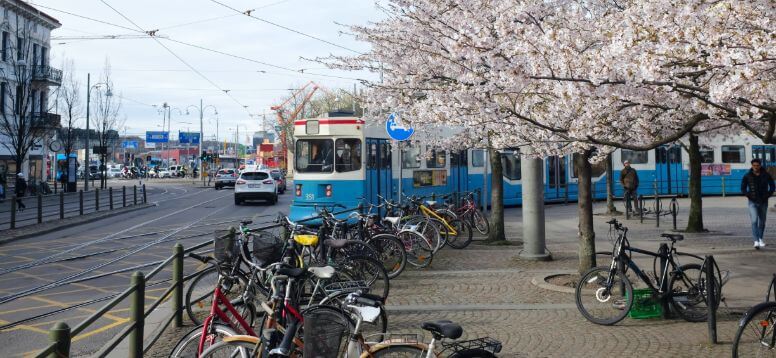 You can use the Gothenburg Airport shuttle bus services of Flygbussarna, Vasttrafik, FlixBus, Swebus Express, and Nettbuss companies to travel to or from the airport by public transport.
After you get from the Sweden Gothenburg Airport to the Gothenburg central station, you can transfer anywhere in the country from the bus stops at Korsvagen, Kungsportsplatsen, Nils Ericson Terminal, and Park Aveny.
⭐ Useful info: 13 Ways to Beat Airport Anxiety
Gothenburg Landvetter Airport Private Transfer
Since Gothenburg Landvetter Airport does not have very heavy passenger traffic throughout the year, public transport options are limited. In order to go to many nearby cities, it is necessary to first reach from the Gothenburg Airport train station to the stops in the center and transfer from there.
If you have arrived at Gothenburg Airport for the first time and you have a lot of luggage with you, it can be a hassle to arrive at your destination by taxi at Gothenburg Airport whose price is unpredictable. For this reason, we recommend that you book the private airport transfer service as soon as you buy your flight ticket.
airporttransfer.com brings together Sweden's best taxi service providers on one platform and gives you the freedom to choose with %100 refund privilege! You can search and compare prices according to variables such as vehicle type, number of passengers, amount of luggage. Then pay the entire fee at the time of booking, there is no charge afterwards.