Private Airport Transfer - Martinique Aimé Césaire International Airport
Situated in the eastern Caribbean Sea, Martinique is an intriguing destination that benefits from a fusion of French and Caribbean influences. As one of the French Overseas Departments, the island offers travellers a distinct cultural experience, with a vibrant mix of languages, cuisines, and traditions.
Located in the commune of Le Lamentin, Martinique Aimé Césaire International Airport serves as the main point of entry for visitors arriving in Martinique. With a wide range of international flights arriving and departing from this airport, it provides convenient access for travellers from around the world, positioning itself as the gateway to the island's wonders.
When arriving at Martinique Aimé Césaire International Airport, one of the most convenient ways to reach your destination is by booking a private airport transfer service.
AirportTransfer.com offers a reliable and efficient solution, ensuring a smooth transition from the airport to your desired location. Whether you're heading to Lamentin or any other destination, our private airport pick-up service guarantees a prompt start to your adventure.
AirportTransfer.com Highlights:
24/7 Car Service: Enjoy reliable and punctual transportation with 7/24 availability, ensuring convenience regardless of your flight schedule.
Additional Services: Travel hassle-free with child seats for families, special assistance for elderly passengers, and pet-friendly vehicles for your furry companions.
Flexible Booking and Cancellation: Benefit from a 100% refund and free cancellation policy up to 48 hours before your scheduled transfer, providing you with peace of mind and flexibility.
Transparent Pricing: Experience no hidden fees or unexpected surcharges, allowing you to budget accurately and enjoy a stress-free booking process.
Secure Payment Options: Trust in our secure payment methods, ensuring the protection of your personal and financial information throughout the transaction.
24/7 Customer Support: Receive assistance, make changes, or ask questions via WhatsApp at any time during your journey, ensuring a smooth and enjoyable travel experience.
Door-to-Door Airport Chauffeur Service: Our professional drivers will be waiting for you at the airport. He will pick you up from Martinique Aimé Césaire International Airport and drop you off directly at your desired destination, eliminating the hassle of navigating unfamiliar roads.
Range of Vehicle Options: Choose from a variety of vehicles, including sedans, limousines, SUVs, and minivans, to suit your specific needs and preferences.
Book your Martinique Airport Transfers with AirportTransfer.com and experience convenience, comfort, and peace of mind from the moment you arrive.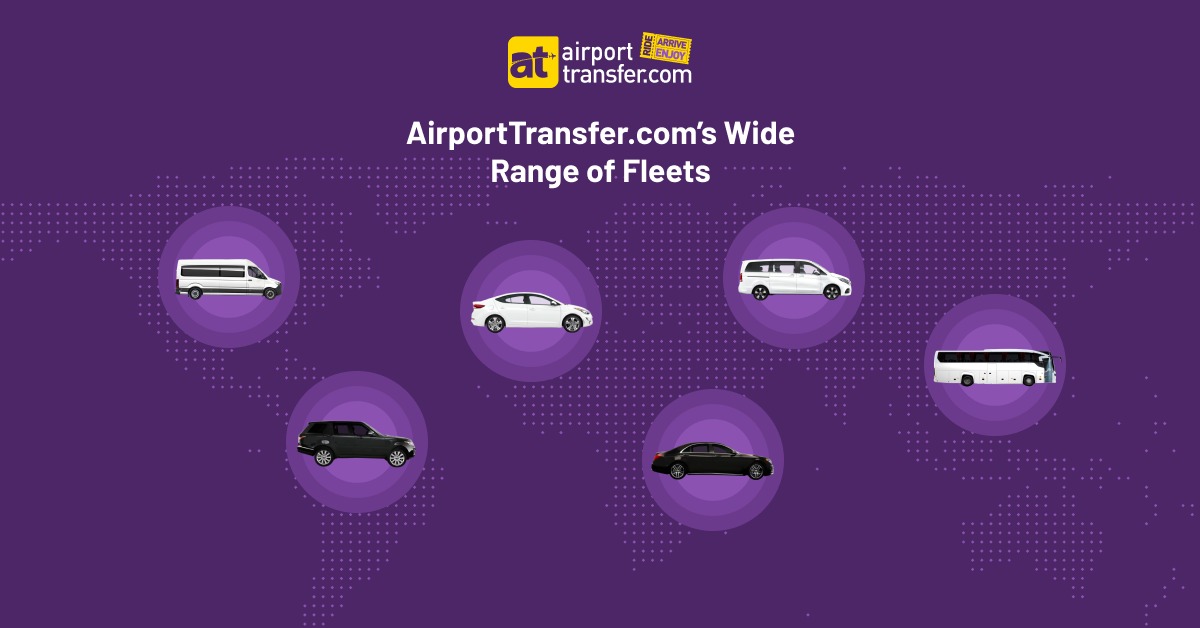 Discover Lamentin: Where Beauty Meets Serenity in Martinique
Known for its picturesque landscapes, rich cultural heritage, and serene atmosphere, Lamentin offers a delightful escape from the hustle and bustle of everyday life. With the convenient services of AirportTransfer.com, you can effortlessly navigate this charming destination without the hassle of renting a car or relying on a taxi at Martinique Airport.
As you embark on your journey through Lamentin, be prepared to be captivated by its unique attractions and hidden gems. Here are some highlights that should not be missed:
Shopping Arcades: Indulge in retail therapy at Lamentin's diverse range of shopping arcades, featuring local boutiques and well-known brands.
Saint-Laurent du Lamentin Church: Visit this beautiful church of historical and cultural significance, admired for its stunning architecture and serene atmosphere.
The Mangrove: Explore the captivating mangrove ecosystem, where you can stroll along trails, observe wildlife, and experience the tranquillity of nature.
The Nèg Mawon Statue: Discover the iconic symbol representing freedom and the abolition of slavery, and learn about its historical importance in Martinique.
Fountains (Nymph and Children's): Marvel at the exquisite fountains scattered throughout Lamentin, showcasing the artistry and enhancing the town's charm.
La Favorite Distillery: Dive into the world of rum production at La Favorite Distillery, where you can learn about the distillation process, sample flavoursome varieties, and appreciate the island's rum-making tradition.
Croix-Rivail Flower Garden: Immerse yourself in the colourful beauty of the well-manicured Croix-Rivail Flower Garden, where diverse flowers and fragrant scents create a captivating experience.
Embark on a memorable exploration of Lamentin, where beauty meets serenity in the heart of Martinique with a private transfer from Martinique Airport.
Happy Customers, Happy Journeys: Let Their Feedback Guide You
When it comes to transportation to Martinique Airport, AirportTransfer.com is your trusted partner. Let the feedback of our happy customers guide you as you make your decision. Experience the difference of travelling with a company that puts customer satisfaction at the forefront.
The best Martinique Airport transfer reviews at AirportTransfer.com!

Public Transportation - Martinique Aimé Césaire International Airport
While Martinique buses run in the city centre, public transportation on the island of Martinique does not provide convenient access to Martinique Airport to the city centre. Alternatively, there are a few transportation options to and from Martinique Aimé Césaire International Airport, such as taxis, rental cars and private airport transfers.
Taxi from Martinique Aimé Césaire International Airport
Upon exiting the Martinique airport, you can call an airport taxi outside Door D in the Arrivals area. The capital city is just a 10-minute ride away. Keep in mind that Fort de France taxis at the airport typically accommodate 8 or 9 passengers, allowing for shared transfers with other travellers. However, it is important to note that these taxis might become crowded, especially during peak travel periods. Therefore, if you have large baggage, it is advisable to consider alternative transportation options like Martinique Aimé Césaire transfers via AirportTransfer.com.
Note: Private airport car transfers, on the other hand, provide the benefit of exclusivity, ensuring a more personalized and door-to-door service for you and your travel companions.
Travellers should be aware that taxi rates at Martinique Aimé Césaire International Airport may increase during nighttime. Between 08:00 pm and 06:00 am, there is a night with a fare %40 surcharge. It is customary to show appreciation for taxi drivers by offering a tip of around 15 per cent of the fare.
Note: In contrast, private transfers generally have fixed rates, eliminating the uncertainty of Martinique Airport taxi prices.