Private Airport Transfer - Glacier Park International (FCA) Airport
Montana, known as the Great American West, captivates with its vast and untouched landscapes, providing an authentic exploration opportunity. With a population of only one million people and abundant wildlife, Montana embodies the essence of "wide open spaces." In northwest Montana, the air is crisp and pure, and Glacier National Park, a coveted destination for travellers arriving at Glacier Park International (FCA) Airport, is adorned with majestic mountains from the northern Rockies. For hiking enthusiasts and adventurous travellers planning a trip to the United States, Glacier National Park is an absolute must-visit.
For those seeking to experience the iconic story of the American West portrayed in movies, as well as the epic silver rush, boundless landscapes, rugged cliffs, geysers, and stunning lakes, Glacier Park International Airport (FCA) serves as the primary gateway to the captivating Northwest Montana region and Glacier National Park.
After a long and tiring journey, the last thing you want is the stress of figuring out transportation to the must-see destinations in Montana, known as "The Land of the Big Skies." Public transportation options from Glacier Park International (FCA) Airport may not be ideal, particularly for travellers with heavy luggage and camping or hiking equipment. It is in such situations that private transfers become the ideal choice.
Private transfers offer unparalleled convenience and comfort when travelling from Glacier Park International (FCA) Airport to popular destinations within the region. Booking a private transfer service allows you to bypass unnecessary stops and swiftly reach your destination, minimizing travel time while enjoying the comfort of your private vehicle.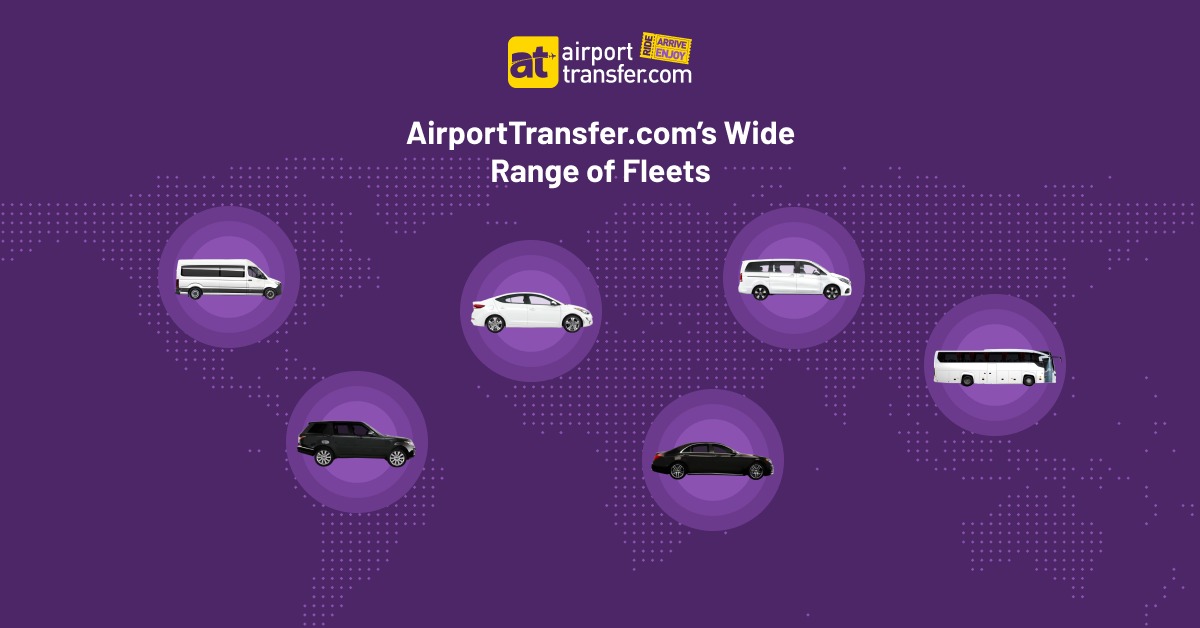 AirportTransfer.com: Your Reliable Partner for Convenient Transfers in the Montana Region
When it comes to providing seamless door-to-door transportation from Glacier Park International (FCA) Airport, AirportTransfer.com ensures a stress-free and luxurious experience. Bid farewell to navigation troubles and the frustration of discovering the must-see attractions within the parks by entrusting our reputable service.
Pre-book your Glacier Park International Airport transfer for a stress-free arrival in the Montana region.
Enjoy the convenience of a 24/7 airport car service with AirportTransfer.com.
Additional services provided include child seats, elderly assistance, luggage handling, meet and greet service, Wi-Fi access, VIP greeting, and roof racks for camping and hiking equipment.
Benefit from a 100% refund and free cancellation policy up to 48 hours before your scheduled transfer.
Experience a luxurious door-to-door airport chauffeur service with professional drivers.
Reliable airport pick-up service to eliminate waiting and stress.
Drivers prioritize professionalism, ensuring a safe and comfortable journey.
Secure payment options for peace of mind.
A wide range of vehicle options is available, including sedans, limousines, SUVs, and minivans.
Enjoy a seamless airport car transfer for a smooth start to your Montana adventure.
Fixed prices ensure transparency and allow for budgeting.
Airport limo service for a luxurious and stylish ride.
24/7 customer support on WhatsApp to address any inquiries or concerns.
Avoid waiting around with prompt pick-up and drop-off services, maximizing your time in Montana.
Book your Glacier Park International Airport Transfers with AirportTransfer.com today and enjoy a seamless, comfortable, and convenient journey to your destination in the Montana region.
Journey into Nature's Paradise: Must-Visit Locations in Glacier National Park with AirportTransfer.com
Glacier National Park, often referred to as the Crown of the Continent, is a nature lover's paradise. With its majestic mountains, sparkling lakes, and diverse wildlife, it offers a breathtaking experience that should be on every traveller's bucket list.
Going-to-the-Sun Road: Experience the legendary scenic highway that spans 50 miles and takes you through the heart of the park.
Two Medicine Lake: Explore this tranquil lake surrounded by towering peaks and pristine wilderness.
Hidden Lake Overlook: Embark on a breathtaking hike through alpine meadows to witness stunning views of the mountains and Hidden Lake.
Logan Pass: Discover panoramic vistas and access numerous hiking trails at this mountain pass located along the Going-to-the-Sun Road.
Many Glaciers: Immerse yourself in the beauty of stunning glaciers, emerald lakes, and rugged peaks.
With its breathtaking landscapes and iconic attractions, it's a destination that should not be missed. By choosing AirportTransfer.com for your transportation needs, you can experience the convenience and comfort of private transfers, eliminating the hassle of renting a car and glacier grabbing a cab.
From Satisfaction to Loyalty: Our Success Story with Customers
Our success at AirportTransfer.com is rooted in customer satisfaction and loyalty. Through excellence, personalized transfers, going the extra mile, transparent pricing, exceptional customer support, continuous improvement, and rewarding loyalty, we've turned satisfied customers into loyal advocates.
The best Glacier Park International Airport transfer reviews are at AirportTransfer.com!

Public Transportation - Glacier Park International (FCA) Airport
Glacier Park International Airport (FCA) offers several public transportation options to cater to the needs of travellers. These options include Glacier Park International Airport car rental, airport shuttles, taxis, and private airport transfers.
Shuttle Bus from Glacier Park International (FCA) Airport
Glacier Park International Airport (FCA) offers shuttle bus services for travellers. The East Side Shuttle, operated by Glacier Park Collection, runs along the eastern side of Glacier National Park from Glacier Park Lodge to Two Medicine.
Passengers can also connect with the National Park Service Shuttle, which covers the entire Going-to-the-Sun Road. Please note that a fee is required to secure a seat on the East Side Shuttle.
Grouse Mountain Lodge provides shuttle services for transportation to and from Glacier Park International Airport, Whitefish Amtrak Station, and Downtown Whitefish. This service offers connections for arriving travellers and allows exploration of the lively Downtown Whitefish area.
Keynote: Crowded conditions during peak travel seasons may lead to a slightly cramped environment.
Taxi from Glacier Park International (FCA) Airport
If you need transportation upon your arrival at Glacier Park International (FCA) Airport, an airport taxi can be another choice. However, it is important to consider that taxi fares are generally on the higher side, particularly if you're travelling to popular destinations or hotels.
In such cases, exploring alternative transportation options like private transfer might help you save a considerable amount of money with a fixed price.
In addition to the expensive fares, it's worth noting that taxi prices from Glacier Park International Airport may be higher during peak camping and holiday seasons, as well as during nighttime hours.