Public Transport Faro Airport FAO
Do you have some questions about your Faro Airport transfers such as;
How long does it take to get through Faro Airport? Where can I go from Faro Airport? Is Faro Airport big? How far is Faro Airport from the beach? You do not need to worry about these questions as there are both public and private Faro transfers options at the airport.
Faro Airport transfers are quite easy. By public transportation, you can use Faro Airport buses, trains, and shuttles. To connect to the national rail network, you have to go to the train station in Faro city center. Bus lines go to the station.
Faro Airport buses also run on 3 different lines. One runs between the Airport - Faro city center, the other runs towards Albufeira, Portimao, and Lagos, and the other runs between Airport - Seville.
Travelers not preferring public transportation can use Faro Airport taxi transfers at the exit of Faro Airport arrivals (ANA authority). Before taking a taxi, travelers should be aware of Faro Airport taxi prices not to come across any inconvenience at the very first minutes of their visit.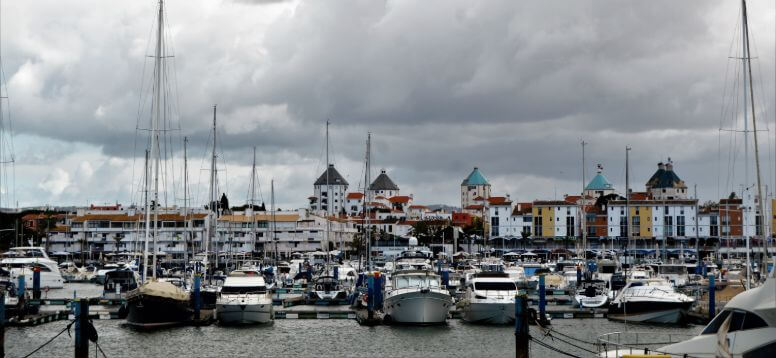 Faro Airport Private Transfer FAO
The fastest, safest, and most comfortable option for Faro transfers to any location is to take a private airport transfer service. Even if you want to continue by train, you can go to the station with a private transfer without getting tired of public transportation or being stressed by Faro Airport taxi prices.
It is very easy to book private Faro Airport transfers at airporttransfer.com. Do you have a flight at Faro Airport departures tomorrow? Are you planning to go from Faro Airport to Vilamoura? After entering your pick-up and drop-off points, choose the suitable one from the local Faro taxi transfers companies and make an online secure payment. Your private airport transfer is ready at a fixed price and a %100 refund guarantee!
The airporttransfer.com customer support team is online 24/7 on Whatsapp for all your questions and provides you with detailed information about the process.