Located in the world, Iceland a European country halfway between New York and Moscow, is one of the most popular destinations in the tourism industry. The country that opens its doors to thousands of foreign tourists every year; It provides an aesthetic feast with its landscapes and small charming villages.
Iceland is a country that is active in swimming for 365 days. Especially in the capital Reykjavik, there are more than 10 outdoor swimming pools with geothermal waters designed with the latest technology. You can even go to the Blue Lagoon hot spring as a great example; You can solve your skin problems in natural treatment waters containing silica and minerals. Iceland has dozens of natural beauties that appeal to almost every sense. With active volcanic volcanoes, spectacular glaciers, giant waterfalls and colorful fishing villages, it is an amazing country to travel to.
However, there is a serious time difference between the winter and summer times of the country. It may sound interesting, but the night hours are very short between May and August. However, when the winter season comes, you will witness the daylight for only a few hours a day.
After giving this information about Iceland, we would like to move on to other topics that you are curious about. For example, while you are in this country, you will probably want to watch the Northern Lights. Don't worry, we have shared some important details about it below. Or you need some tips on places to visit in Iceland. If you are a little confused about the best hotels and best family accommodation in Iceland, please continue reading!
Best Areas to Stay in Iceland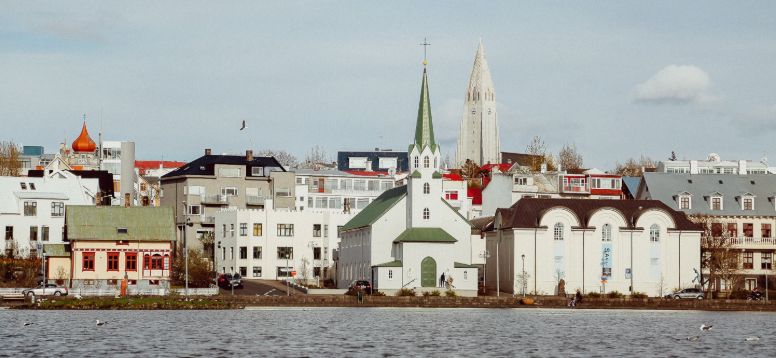 Known as the "Land of Fire and Ice", Iceland is a great option for a traveler who loves to travel and explore. However, there can often be some confusion about accommodation. Before we share the best places to stay in Iceland, we have something to say. Although the accommodation options of this country are very extensive, they are scattered and sparse due to the construction and geographical location. Therefore, if you are planning to go to Iceland, you should plan your accommodation well.
We're here to help, take a look at our suggestions for tips!
Reykjavik
The capital, Reykjavik, is the most populated region of the country. Therefore, it offers a wide variety of opportunities to tourists within the scope of accommodation options. You can easily find the hotels, hostels or airbnb preferences you are looking for in Reykjavik. Even a tip for you: At certain times of the year, you can book affordable rooms with harbor views.
Akureyri
Almost as big as a capital city, Akureyri is a fairytale place of brightly colored wooden houses. It is a small town in Iceland filled with brightly painted wooden houses and lots of cozy bars. We are sure that you will be fascinated by the traditional houses on Hafnarstræti Street, which you can explore on foot! One of the most obvious reasons why this region has been chosen as the best city to stay in Iceland is that it hosts extreme sports. With hour-long motorcycle tours around the snowy mountains and skiing in Hlidarfjall, Akureyri is a stunning destination.
Husavik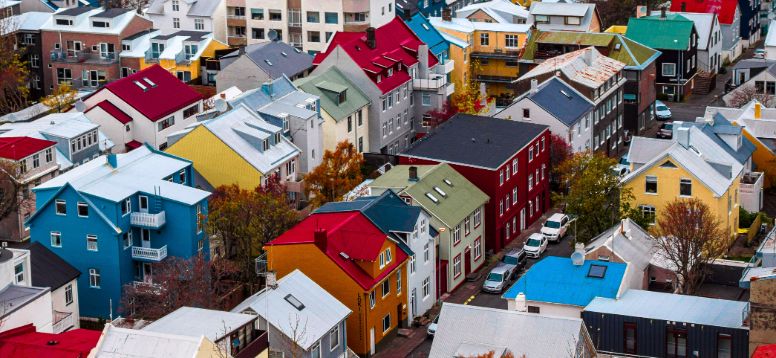 This almost crime-free area is mostly a family place to stay. Especially parents who go on holiday to Iceland with their children prefer to stay in Husavik, which is known as the whale watching capital of Europe.
Laugarvatn
Laugarvatn, which is preferred by couples for a romantic holiday, is a charming town with an average of 200 people. Laugarvatn, located in the southern part of Iceland, is a natural paradise for romantic walks and fishing activities with its vast hills, lava fields and forests. The affordable prices of the spa centers with geothermal waters in the town are also another reason for preference for accommodation.
Hvolsvollur
This tiny town, where 950 people live, is a frequent destination for tourists with its wonderful walking paths. However, the number of people who prefer to stay in the town of Hvolsvollur, with its proximity to Seljavallalaug, which is among the popular places of the country, and the magnificent waterfalls around it, is quite high.
Hofn
The southernmost town in the country is close to the majestic Vestrahorn Mountain and the stunning black sand dunes and popular Stokksnes beach. It is recommended to make early reservations to stay in Höfn, which is often preferred by foreign tourists.
Snæfellsnes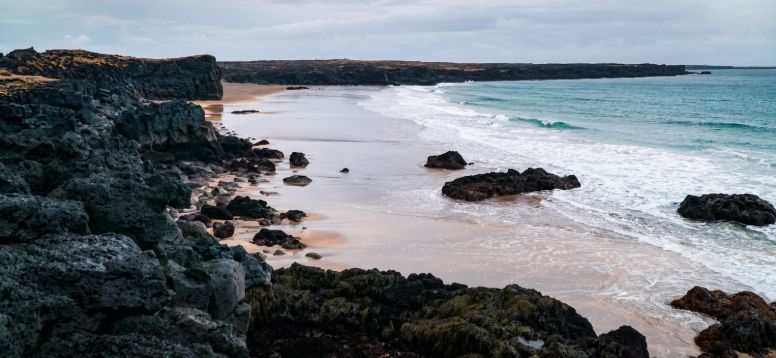 A few hours away from Iceland's capital, Snæfellsnes is in a position where you can watch the northern lights in the most comfortable way. However, Snæfellsnes is also very suitable for hotels in Iceland where you can watch the northern lights. Actually, there are lots of hotels in Iceland for northern lights.
Myvatn
Also close to Akureyri, Myvatn is an enormous place with long hiking trails and the volcanic Lake Mývatn. The Myvatn waters, which attract the attention of tourists who come to Iceland for the purpose of traveling, have miraculous thermal baths that heal, making it wonderful to stay in this region.
Egilsstaðir
Egilsstaðir, a large city in the east of the country, has great hostels very close to Hengifoss waterfall. As long as you stay in the city, which is considered the gateway to the fjords in the east of the country, you can witness the magnificence of the Vopnafjörður, Reyðarfjörður and Seyðisfjörður glaciers.
Best Place to Stay in Iceland For Families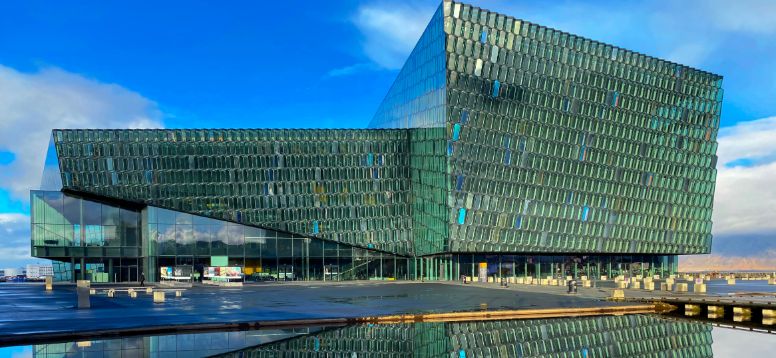 You may be planning a vacation in Iceland with your family. So where will you stay? For example, do you want to stay in farm buildings? Or hotel rooms with unforgettable views? In fact, the location of the place you will stay is also extremely important. If you are looking for places that are both affordable and safe and have plenty of activities, we recommend you to read the suggestions we have given under this list.
Vakta House, Reykjavik
Vakta Evi, a wooden and tiny cottage, is a clean place to stay with the family with its interesting restoration and excellent location. In addition, you can have a comfortable sleep in Vakta House, which is close to the center. With an extensive kitchen, spacious bathroom, sofa bed, double bed and a great games room, the house is a delightful place to stay during your Iceland trip. We can also say that the host, Margret, will assist you throughout your stay and prepare your meals. However, this place is not suitable for children under 5 years old due to the steep stairs.
Kvosin Downtown, Reykjavik
Kvosin Downtown, a 24-room boutique hotel; is a modern accommodation with large rooms, refrigerators, sofa beds. However, for very large families, some rooms also have large balconies.
Fosshotel Glacier Lagoon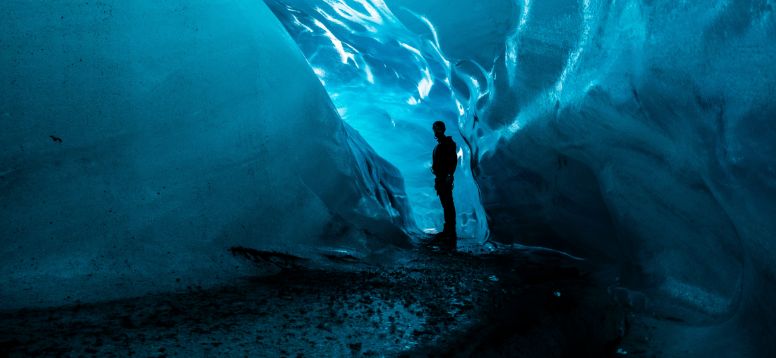 Boasting an aesthetically pleasing wooden architecture, the hotel is located halfway between the main South Beach attractions of Jökulsárlón and Skaftafell. Having high ceilings and spacious rooms is another detail that attracts the attention of crowded families. In addition, 3 people can be accommodated comfortably in Deluxe Rooms with a baby cot. However, it would be more appropriate for families with more than 3 people to reserve 2 different standard rooms.
Garage, Varmalig
Each of these adjacent studio apartments has a warmth to keep you warm in cold weather. It is a very suitable accommodation choice for families to stay, as there are too many beds in the rooms with its underfloor heated bathrooms and rustic-style interior design.
Hotel Husafell, Husafell
Surrounded by majestic mountains and fjords, HÚSAFELL is a self-catering family accommodation with rooms for up to 5 people. Complementing its frightening view with floor-to-ceiling windows, the hotel is designed in a sophisticated style. To explore the Langjökull Glacier as a family, you can join the tours departing from the hotel and use the hotel's hiking trails on the way back. Husafell gives its customers the opportunity to use mountain bikes for free. By using these bikes, you can explore all the natural beauties around the hotel as a family.
Hotel A, Borgarfjördür
We can recommend the family-run HOTEL Á to those who are looking for a cheap hotel for a family stay in Iceland. The structure, which has been converted from old farm buildings, has a river view. If you plan to stay with your family and children in this hospitable hotel, which always gives toast to its customers, you need to make a reservation in advance.
Cheap Hotels in Iceland
Let's face it, Iceland is a slightly more expensive country compared to other countries. However, traveling in this country is like a fairy tale with its unique natural beauties, epic waterfalls, magnificent air and perfect structure that surprises you in every way. However, there are of course affordable hotels for travelers with limited budgets. You can even benefit from the steam rooms and saunas in these hotels, and use the geothermal pools in front of your door.
Here are Iceland's popular cheap but comfortable hotels!
Center Hotel Arnarhvoll
Enjoying whale watching and close to Reykjavik's magnificent harbor, this hotel is a favorite with local and foreign tourists. You can have a pleasant and safe stay at the hotel, which is popular due to its central location and economy.
Average price for 1 night: 148 USD
Hotel Berg, Keflavik
If you want to spend money on your Iceland holiday, Hotel Berg is for you! To put it bluntly, when you see this hotel, you may be swept away by its splendor and find it expensive. But Hotel Berg is really a cheap hotel despite all the comfort it has. Featuring a heated rooftop pool, the place also has a restaurant overlooking the marina. You won't be able to stop yourself from taking crazy photos here!
Average price for 1 night:145 USD
Hotel Ísland
Famous for its spa, this budget hotel is located a little far from the city centre. It is close to Laugardalur; It has black mosaic jacuzzis. Especially popular is the mushroom risotto and ribeye steak with bourbon slices, and Hotel Island features a crimson brick New Nordic restaurant.
Average price for 1 night: 107 USD
Hotel Örk
With both comfortable and stylish rooms, this hotel is one of the budget accommodation centers in Iceland. Hveragerdi, also a quaint natural hot water town, is located near Reykjavik. With a fun curved water slide and huge pool, it is a great hotel for family travellers.
Average price for 1 night: 110 USD
Best Luxury Hotels in Iceland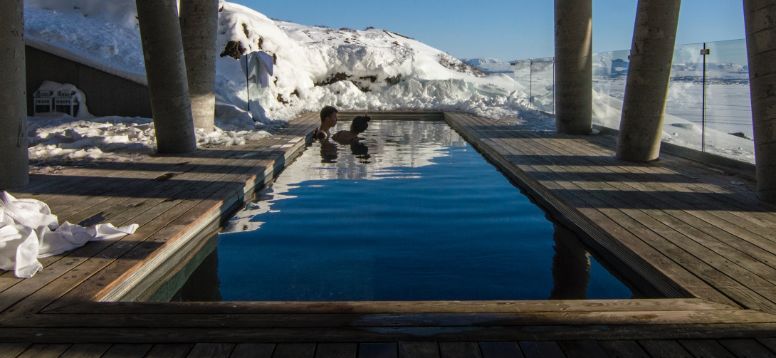 It is not difficult to find expensive and luxury hotels in Iceland, one of the most expensive European countries. Here are some of the most luxurious Icelandic hotels with all the services such as rooms with bathtubs with huge jacuzzis, delicious drinks, meals prepared by the best chefs, and convenient locations for climbing and skiing:
Hotel Ranga
Staying at Hotel Ranga, one of Iceland's most famous and luxurious hotels, is very costly. Located 100 km from the capital, the hotel is located in the south of the ring road with its unusual design. With an epic and intriguing lobby, Ranga attracts customers with its stuffed polar bear and Native American headdresses.
With its helpful staff, delicious food, deluxe rooms, continental-themed suites, rooms with jacuzzi tubs and its famous hard drinks, Hotel Ranga costs an average of 775 USD per night.
The hotel has a unique beauty with views of Ranga river and Hekla volcano. This hotel, where you can watch the northern lights very comfortably; It also hosts fun activities such as horse riding and rafting. Important advice: Do not forget to book in advance for such an expensive hotel.
Hotel Vestmannaeyjar
With a total of 43 rooms, this Icelandic hotel has luxurious rooms and is in a great location. From the moment you leave the hotel, you can reach the port by taking a short walk. While exploring the surroundings, you can enjoy the bird watching spots and enter the Heimaey Black Stave church. Offering delicious and plentiful breakfasts, complimentary jacuzzi and spa centres, Hotel Vestmannaeyjar has modern rooms with luxurious furnishings.
Hotel Kria
One of the expensive and luxurious Icelandic hotels located on the south coast of the country is Hotel Kria. This rather new place, opened in 2018, has excellent breakfasts included in the room rate. The hotel, which has a wonderful mountain view, has quickly become a popular resort in Iceland with its architecture and design. It is located 12 miles from Reynisfjara Karakum Beach.
Hotel Borg
Described as one of the most luxurious hotels in the heart of the capital, Hotel Borg is located next to the Icelandic parliament and Reykjavik Cathedral. The hotel, which has dozens of restaurants and bars around, is as close as walking distance to the exhibition and museum areas. You can enjoy your Iceland holiday by staying in luxury in the hospitable hotel staff, wide range of activities and the facility you can choose comfortably.
The Best Places to Camp in Iceland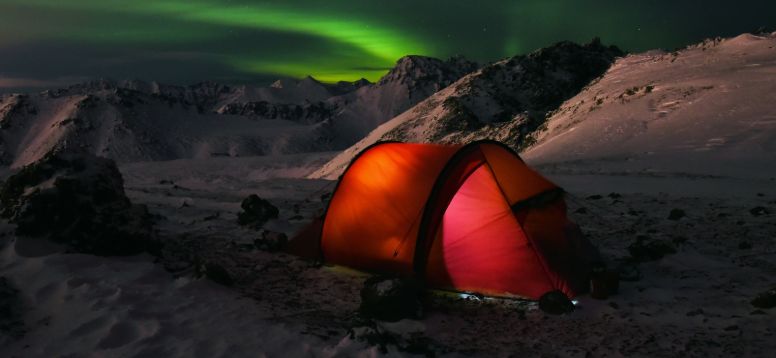 Iceland has been a place where travelers enjoy camping because of its Northern Lights. Perhaps the easiest way to travel, especially in such an expensive country, is camping. Sleeping in the middle of nature and ice can be great for anyone who wants to explore Iceland and have an unforgettable vacation!
However, camping is not legal in some parts of Iceland. Therefore, before putting this idea into practice, we recommend that you learn about the points where you can stay comfortably in the tent. Also, there are some spots in the country where you can pitch your own tent and camp but require payment. At these points, there are bathrooms with showers and well-developed communal kitchen areas. The places we are talking about are official campgrounds. As a result of good research, you can have a wonderful holiday by camping here.
Great info: Iceland has the CampingCard for campers. With this card, you can camp for free for 28 nights between 15 May and 15 September. Here are the best campsites in Iceland:
Hellissandur Camping
On the Snaefellsnes Peninsula, 400 meters from the city centre. In the immediate vicinity of the area, there are several places to visit and explore such as Snaefellsjökull National Park & ​​Glacier (0.6 km), Dritvik and Djupalonssandur (0.5 km), and Saxholl Crater (6.9 km).
Camping Geysir
It is located next to Geysir, the famous pearl of Iceland. Surrounded by peaceful spa areas, the area offers services such as a restaurant, hotel and golf course. Only part-time electricity use of the campsite is possible.
Campers can participate in fun activities in this location by cycling, plateau and glacier tours if they wish.
Hofn Camp
Located near Stokksnes in eastern Iceland, this campground is set in a stunning landscape. This campground has great areas for horseback riding and fishing, as well as shower facilities for visitors.
Where to Stay in Iceland for Adventure
Iceland is already a fun adventure country all by itself. Steep and high mountains, vast glaciers, huge forests, raging waterfalls, dark days and fairytale northern lights… But for adventure-loving travelers who want to do it all at once, we've explored Iceland's most adventurous destinations. Here is one of them:
Ion Adventure Hotel, Selfoss
The hotel is located on the Golden Circle route. Ion Adventure Hotel, which is also a popular hotel frequently preferred by adventure lovers, is built on mountains and volcanic lands. Located about 50 minutes from Iceland's capital Reyjavik, the resort is also a luxury option for tourists who want to watch the Northern Lights. All rooms in the hotel have views of lava or areas where the power plant is located. Featuring floor-to-ceiling glass windows, the hotel is designed in a Scandinavian design. Breakfast is not included in the rooms, which average 300-350 dollars per night.
Best Place to Stay in Iceland for Seeing the Northern Lights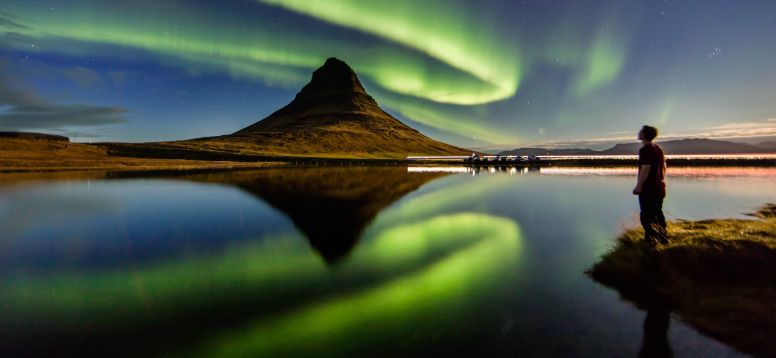 You can't go to Iceland and not have a glass of mulled wine under the Northern lights. Especially those magnificent photographs that come out… One of the most beautiful wonders of the world, the Northern Lights are a fairy-tale moment that appears in the sky only in certain periods of the year and for a short time.
So, where are the centers and hotels of Iceland where you can see the Northern Lights most clearly? Here we give you the best locations to watch the Northern lights!
Hotel Ranga
Hotel Rangá is the best hotel where you can see the Aurora clearly. The hotel is already designed for people who just want to watch the Northern lights.
Hotel Husafell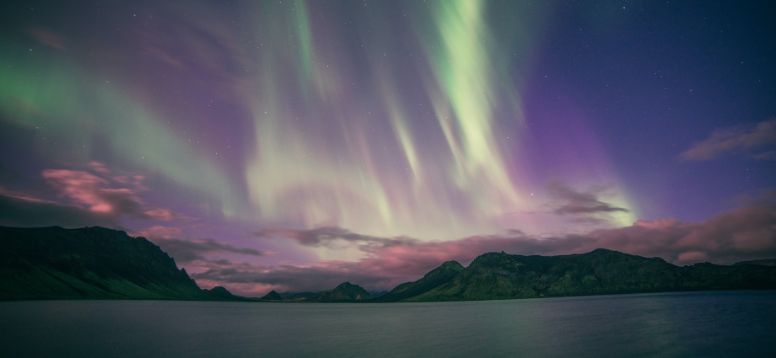 One of the best hotels where you can watch the Northern Lights in terms of quality and location, the property is surrounded by waterfalls and snowy hills. Located in an almost completely dark location, the hotel is among the luxury accommodation options.
Hotel Laxnes
The hotel, which is so dark that it is almost free from all the lights in the country, is among the best hotels where you can get a wonderful view of the Aurora. It will be good for you to have delicious breakfasts in the hotel, which is also the best rustic hotel in the country and has picturesque-style bars.
You might be interested
Browse popular airports for transfer