Public Transport Akureyri Airport
It is not possible to go directly to the city center from Akureyri Airport Iceland by public transportation buses. However, there are some bus stops near the airport. These Akureyri Airport bus stops are:
Miohusabraut is 1414 meters away, 19 min walk.
Naustagata / Vallartun is 2360 meters away, 31 min walk.
The arrival time of the first bus near the airport is 06:33. Also, the last bus to Akureyri Airport is line 6 and the last stop time is 22:48.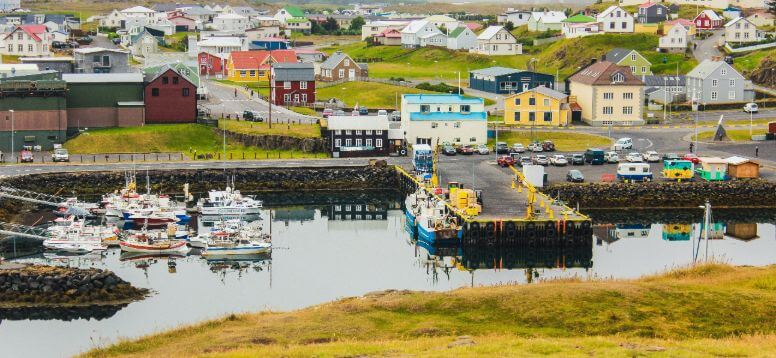 In the city, it is the cheapest way to travel by Bus 57, Reykjavik to Akureyri and Akureyri to Reykjavik travelers. There is no direct transfer from Akureyri Airport to Husavik but passengers can go to Hof by bus or taxi and transfer to Husavik with Bus 79.
Akureyri Airport Private Transfer
Akureyri boasts a wide variety of northern Icelandic attractions, with great tourist spots and beautiful Akureyri port. For example Myvatn region with its magnificent lakes, geothermal fields and various flora, the Waterfall of the Gods and Dettifoss and specially designed Akureyri Botanical Gardens are the destinations you should visit. Maybe you will be one of the cruise ship passengers this year, who knows?
So where will you go first after landing at Akureyri Airport? In which region is your hotel reservation? They don't matter. Because with airporttransfer.com, you can start your Iceland journey comfortably.
Working with the best road transport providers in the country, airporttransfer.com provides end-to-end transfer services with its polite and experienced local drivers. Forget about car rentals and enjoy the travel thanks to your personal driver. It also offers a 100% refund.
⭐ You should read this article: What You Need to Know About Airport Transfer Services?
You can make a reservation for your private airport transfer in a few simple steps. Note that each booking has a free cancellation in 48 hours. You can ask us any questions you may have from the live support on Whatsapp in the lower right corner 24/7. Prefer airporttransfer.com for a family-friendly, wide variety of vehicle options, price comparison, hygienic and safe travel.