Crete, the largest of the Greek islands, is a charming mosaic of stunning landscapes, vibrant culture, and rich history. The coast of Crete, known as one of the most beautiful places in Crete, Greece, invites you to experience a myriad of activities, from lounging on a white sand beach to exploring significant archaeological sites like the renowned Heraklion Archaeological Museum. Whether you're figuring out what to do in Crete on a Sunday or planning a month-long stay, Crete ensures an immersive adventure that caters to every traveller's desire.
This captivating island is an intriguing puzzle of charming towns like Agios Nikolaos, beautiful beaches such as the pink sand beach of Elafonisi and Balos Beach, and natural wonders like the Omalos Plateau and Samaria Gorge. If you are interested in unique things to do in Create, then taking a guided tour to the island of Spinalonga or spotting the indigenous Kri Kri goat in its natural habitat could make your visit all the more special. Whether you are in Heraklion or Chania, there are countless things to do in Crete, making your holiday experience unforgettable.
Top Activities and Attractions in Crete
Crete is a treasure trove of experiences waiting to be discovered. From exploring ancient ruins and historical sites like the Lasithi Plateau to basking in the coastal beauty of the coast of Crete, each aspect of this island promises a unique adventure. For nature lovers, Crete offers a plethora of hiking trails and breathtaking natural sites. You'll also find yourself captivated by the charming towns and villages scattered across the island, each offering a unique perspective on Cretan life. And don't forget to indulge in the sumptuous Cretan cuisine and local delights, with olive oil and wine tasting being must-try experiences. The island is also a hub for water sports and other outdoor activities, providing you ample opportunities to enjoy its beautiful beaches. Immerse yourself in the rich Cretan culture and traditions, explore the local markets for shopping and souvenirs, and as the sun sets, get ready to experience Crete's vibrant nightlife and entertainment options. So, whether you are figuring out what to do in Crete in September or planning a romantic getaway and looking for the best places to visit in Crete for couples, there's always something to explore, experience, and enjoy in Crete.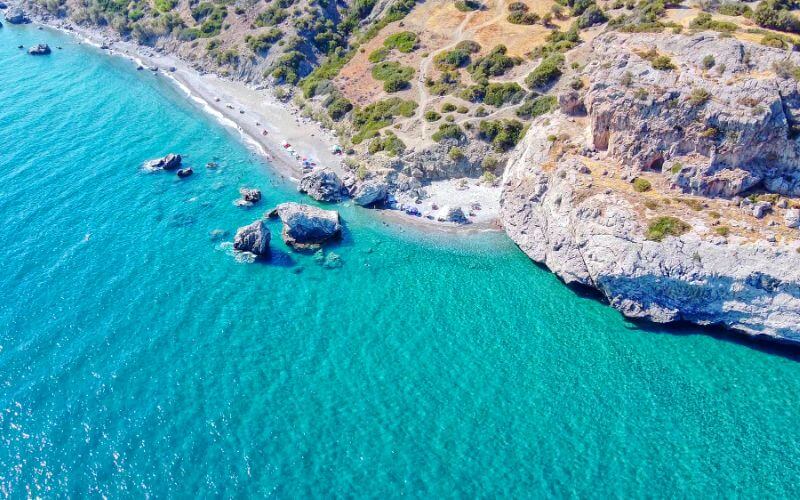 Exploring Ancient Ruins and Historical Sites
Crete is a living museum, an island steeped in history and heritage that traces back to the Bronze Age. Its rich tapestry of ancient ruins and historical sites makes it an ideal destination for history enthusiasts and curious explorers alike.
Begin your historical exploration in Heraklion, the capital city of Crete. Here, the Heraklion Archaeological Museum offers a journey through time, showcasing a myriad of artefacts from different eras, including Minoan art pieces and treasures from the Bronze Age.
Next, consider visiting the Lasithi Plateau. This scenic expanse of highland is peppered with traditional windmills and, importantly, is home to the Dikteon Cave, a site of major archaeological significance and considered the mythological birthplace of Zeus.
No historical trip to Crete would be complete without a visit to the island of Spinalonga, a former leper colony with a poignant history. The island's well-preserved fortress and abandoned houses tell tales of a not-so-distant past.
As you explore the fascinating historical sites, convenience in travel becomes vital. One recommended service is Airportransfer.com, which provides reliable and comfortable transfer services across Crete, making it easier for you to reach these sites and delve deep into the island's history.
Consider also visiting the Omalos Plateau, known for its impressive natural beauty and the entrance to the famous Samaria Gorge, but also for the remnants of ancient settlements found there. And don't miss Knossos, near Heraklion, the grand capital of Minoan Crete, offering fascinating insights into Europe's oldest city.
And for those wondering what to do in Crete in April, or any other off-peak month, these historical sites offer a fantastic option. They are typically less crowded, allowing you to fully immerse yourself in the island's rich past without the bustling crowds of peak season.
Whether you're intrigued by the allure of ancient civilizations or simply appreciate the timeless beauty of historic sites, Crete offers a historical tapestry waiting to be unfurled. With travel guides to assist your journey, you're sure to discover the secrets of Crete's ancient past.
Enjoying the Beaches and Coastal Beauty of Crete
Crete's magnificent coastline is a stunning display of nature's grandeur. The coast of Crete is adorned with beautiful beaches that range from secluded coves to expansive stretches of white sand, making it an ideal destination for sun-seekers and beach lovers.
Start your coastal journey at the iconic Balos Beach, known for its turquoise waters and white and pink sand. Its exotic ambience, combined with the panoramic view of the wild natural beauty, makes it one of the most beautiful places in Crete.
For a truly unique experience, visit the pink sand beach of Elafonisi, a nature reserve where pink coral shimmers in the sand. The combination of crystal-clear waters and a dreamy pastel landscape makes it a must-visit for any beach enthusiast.
If you're seeking things to do in Crete, Heraklion, you can spend a day at Amoudara Beach, popular for its golden sand and vibrant beach bars. Close to Chania, Stavros Beach is a scenic hideaway with calm, shallow waters, perfect for families. And if you're planning what to do in Crete in September, when the weather is still warm, the beaches provide a splendid getaway from the tourist crowds of summer.
The coast of Crete truly offers an endless paradise for those who love the sun, sea, and sand. Don't forget to pause, breathe in the salty air, and watch the palm trees sway in the breeze as you soak in the coastal beauty of Crete.
Hiking and Nature Adventures in Crete
For nature enthusiasts and adventurers, Crete is a stunning playground. The island's diverse terrain offers numerous trails for hiking and exploring, from the coastal coast of Crete to the verdant inland areas.
A highlight is the Samaria Gorge, the longest gorge in Europe, where hikers are treated to extraordinary views and the chance to spot the elusive Kri Kri goat. The Omalos Plateau, where the gorge begins, is a spectacle in itself, filled with rugged beauty.
If you're wondering what to do in Crete in April, the Lasithi Plateau is breathtaking in spring, with wildflowers blooming amidst the traditional windmills.
For something less strenuous, a walk around the beautiful Palm tree forest of Vai, the largest palm grove in Europe, offers a unique and tranquil experience.
Crete's scenic landscapes ensure that every nature adventure, whether it's a challenging trek or a peaceful stroll, is unforgettable. It's a haven for nature lovers, filled with unique flora and fauna and panoramic vistas at every turn.
Discovering Charming Towns and Villages
The soul of Crete is not just found in its rich history and stunning landscapes, but also in its charming towns and villages, each teeming with authentic Greek culture and tradition. From the larger cities of Heraklion and Chania to the smaller, more tranquil villages, Crete offers a unique blend of old-world charm and modern vibrancy.
Agios Nikolaos, located on the island's eastern side, is a picturesque coastal town that beautifully encapsulates the spirit of Crete. From its quaint harbour to the intriguing Lake Voulismeni, the town provides numerous things to do in Crete.
For a taste of traditional Cretan life, visit the smaller villages nestled within the mountains or near the coast of Crete. Here, you can witness the slow-paced lifestyle, observe traditional architecture, and interact with the friendly locals. These smaller settlements are undoubtedly among the unique things to do in Crete, offering a serene escape from the bustling tourist spots.
As you journey through Crete's towns and villages, you'll find each has its distinct character and charm, making for a diverse and enriching travel experience.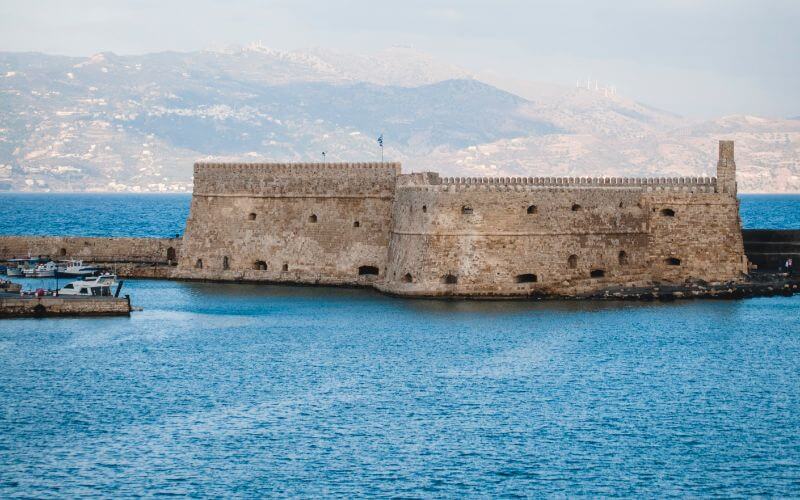 Sampling Cretan Cuisine and Local Delights
Embarking on a gastronomic journey is an integral part of the Cretan experience. The island's culinary scene is a delicious blend of traditional Greek cuisine and unique local flavours, characterized by the use of fresh, high-quality ingredients like the famed Cretan olive oil.
While exploring the most beautiful places in Crete, you'll find ample opportunities to indulge in Cretan cuisine, whether at a beachfront taverna or a quaint village cafe. Do not miss the Dakos, a Cretan rusk topped with ripe tomatoes, creamy mizithra cheese, and a generous drizzle of olive oil.
As for the best places to visit in Crete for couples interested in local delicacies, the wine regions surrounding Heraklion and Chania offer the chance for romantic wine-tasting experiences. These vineyards produce excellent local varieties that perfectly complement the Cretan gastronomic delights.
Also, trying out local pastries and sweets is among the unique things to do in Crete, with honey-drenched baklava and creamy galaktoboureko standing out as must-try desserts.
Whether you're a foodie or a casual traveller, Cretan cuisine is bound to leave you with delightful memories and a longing for more.
Engaging in Water Sports and Outdoor Activities
Crete is a hub for a variety of water sports and outdoor activities, ensuring an exciting experience for adventure seekers. Its diverse natural environment, combined with the warm Mediterranean climate, makes it a perfect playground for a range of thrilling pursuits.
If you're searching for things to do in Crete, Chania, the city's beaches offer an array of water sports, including windsurfing, kayaking, and snorkelling. The coast of Crete is teeming with vibrant marine life, making it an underwater paradise for divers.
Balos Beach is a popular spot for paddleboarding with its calm, clear waters, while the pink sand beach of Elafonisi is a haven for kite surfers. If you're planning what to do in Crete in September, when the waters are still warm, this is an ideal time for water-based activities.
On land, enjoy a horse-riding excursion in the Cretan countryside, or get your adrenaline pumping with mountain biking in the rugged terrain of the Omalos Plateau.
Crete's diverse landscapes and water bodies ensure a wealth of options for outdoor activities. Whether you're a seasoned adventurer or trying out a new hobby, you'll find plenty of opportunities for exhilarating experiences.
Immersing in Cretan Culture and Traditions
Beyond its stunning natural landscapes and historical landmarks, Crete offers a rich tapestry of culture and traditions that invite you to immerse yourself fully. The island's cultural heritage is preserved through its local festivals, traditional music and dance, and the warm hospitality of its people.
A visit to Crete isn't complete without experiencing the local music scene. Traditional Cretan music, often accompanied by the lyrical dance called 'Pentozali,' is a central part of cultural celebrations and festivals.
If you're thinking about what to do in Crete on a Sunday, consider visiting a local church. Religious traditions play a significant role in Cretan society, and attending a Sunday service offers a profound insight into this aspect of their culture.
For a unique encounter with the island's history and heritage, pay a visit to the Heraklion Archaeological Museum. It houses artefacts from different periods of Crete's history, giving visitors a glimpse into its past.
Lastly, immersing in Cretan culture is about interacting with its people. Cretans are known for their hospitality, and engaging in conversations with locals is a rewarding experience. Whether it's in the bustling cities of Heraklion or Chania, or the tranquil villages, every interaction helps you understand and appreciate the Cretan culture a bit more.
Shopping and Souvenir Hunting in Crete
Crete's diverse shopping scene offers a delightful mix of traditional craft markets, contemporary fashion stores, and speciality food shops, making it a paradise for shoppers and souvenir hunters.
The bustling markets and boutique stores of Heraklion and Chania offer a wide range of Cretan souvenirs. From beautiful ceramics and embroidered linens to handmade leather goods and jewellery, you'll find a treasure trove of items that embody the spirit of Crete.
For foodies, consider purchasing Cretan olive oil, local wines, or the renowned thyme honey as delectable reminders of your trip. You might also come across shops selling the famous Cretan raki, a traditional spirit often served after meals.
If you're searching for unique things to do in Crete, exploring the local markets is an exciting way to spend a day. These markets offer everything from fresh local produce to traditional crafts, offering a vibrant and sensory-filled shopping experience.
So, whether you're shopping for fashion, gifts, or souvenirs, the diverse offerings of Crete's shopping scene will not disappoint. It's an exciting adventure that allows you to take a piece of Crete back home with you.
Nightlife and Entertainment Options in Crete
When the sun sets, Crete transforms into a lively hub of entertainment and nightlife. From energetic dance clubs and elegant cocktail bars in Heraklion and Chania to traditional Cretan music sessions in quaint tavernas, the island offers a range of nightlife experiences that cater to all preferences.
In the bigger cities, you'll find a mix of modern nightclubs playing international music and more intimate venues offering live Greek music. If you're contemplating what to do in Crete on a Sunday, many local bars host live music sessions on Sunday evenings, allowing you to immerse in the local culture.
For couples seeking a more romantic experience, the best places to visit in Crete for couples include the numerous seafront bars and restaurants where you can enjoy a cocktail or a glass of local wine under the stars.
From the vivacious nightclubs to serene beachside bars, Crete's nightlife scene offers an array of experiences, ensuring every night on the island is a memorable one.
Private Transfers in Crete
Navigating the island after dark is made easier by reliable transfer services like AirportTransfer.com. Whether you're heading out to a nightclub in Heraklion or returning from a taverna in a remote village, their services ensure safe and convenient transfers around the island, allowing you to fully enjoy your night without any transportation worries. From your first stop Heraklion Airport or Chania Airport, AirportTransfer.com is ready to help you!
The best Crete transfer reviews are at AirportTransfer.com!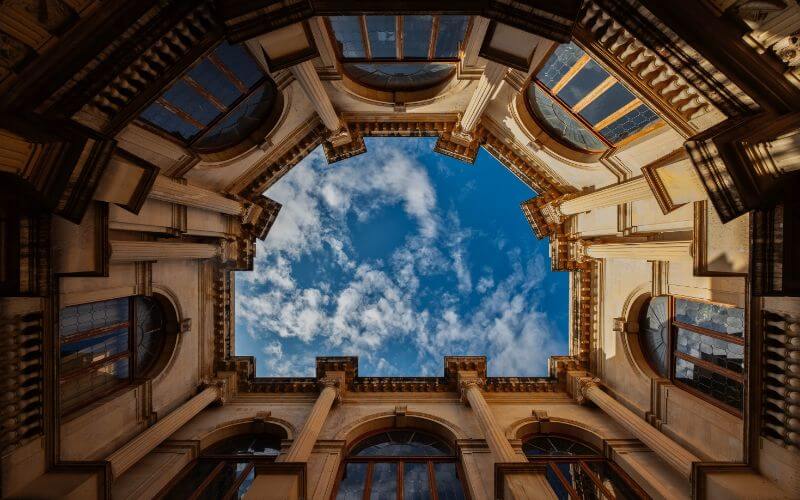 Frequently Asked Questions
You might be interested