Heraklion International Airport Public Transport
Are you looking for a taxi transfer to Heraklion Airport Crete? Travelers arriving at Heraklion Airport generally wonder: How long is the transfer from Heraklion to Stalis? How much is a taxi from Heraklion airport to Stalis? How much is a taxi from Heraklion to Rethymnon? How much is a taxi from Heraklion airport to Hersonissos? depending on the location they want to reach.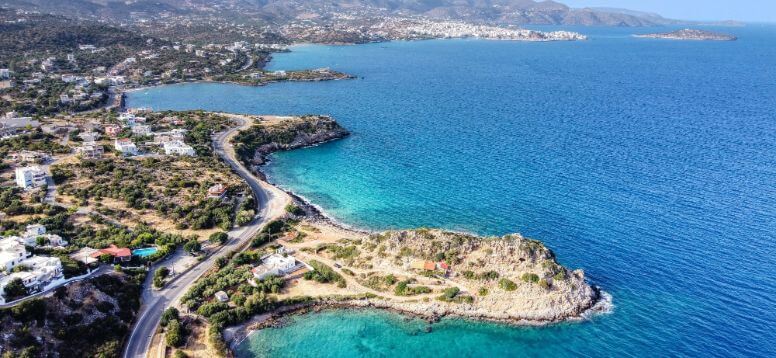 Crete Airport taxi services are available at the arrival terminal. The only public transportation option for Heraklion Airport transfers is using local buses connecting cities on the island of Crete. There are two different bus services, the blue buses go to the city center route, and the green ones to other cities. The bus terminal is outside the main gate of the airport, not very easy to access. There, Heraklion Airport to Chania transfer buses can be taken. Bus from Heraklion Airport to Stalis and Rethymnon also stop at the terminal. These buses can be considered as a shuttle for Heraklion Airport - Rethymnon and other cities.
Maybe you are interested: Which Island Is Better: Rhodes vs Crete?
To reach the city center, KTEL lines 5, 6, 8, 10, 11, 12, 15, 17, 19, and 31 can also be used; the journey takes approximately 20 minutes. With a private vehicle like Heraklion Airport car rental service and private transfers, this time is reduced to 15 minutes.
Heraklion Airport Private Transfer
The passengers who don't want to use public transportation think about taking a taxi Heraklion Airport. We have a better suggestion for you. Private transfer is way better because private transfer provides you with a fixed price and a safe trip. AirportTransfer.com provides the best private taxi service for Heraklion airport. You will probably be exhausted after your flight and want to directly go to your room - well if you do not intend to eat a meal at Heraklion Airport restaurants and check on Duty-Free shops of course - The best option to travel all over the island of Crete with the advantage of fast, comfortable, and fixed price is to get a private airport transfer service. During the tourism seasons, the island's public transportation services are insufficient and the airport is busy. AT is the more popular service for reliable transfer from Rethymno to Heraklion airport.
You can go anywhere you want from Heraklion Airport. Airport Transfers in Crete island is simple with AirportTransfer.com. Just enter your pick-up and drop-off points, choose one of the best local ground transportation companies in Crete with a 100% refund guarantee and free cancellation in 48 hours. You can add extra services to your service. (Elderly assistance, greeting and meeting, red carpet, roof racks and bicycle racks, child seats, and more) Contact us on Whatsapp 24/7 for further information!