If you plan to visit the most important city at the time of the Ottoman Empire, yes, we mean Istanbul; this blog is just for you. Istanbul is one of the most selected places between places to visit in Turkey. As a result of Istanbul having many places to go, a visit to Istanbul is challenging to plan, so we have prepared a list for you about the things to do in Istanbul.
📍 From a lavish palace that Ottoman sultans had walked around to the 19th-century breeze, things to do in Istanbul do vary. Here is your Istanbul tourism guide with dozens of touristic preferences!
1. The Topkapı Palace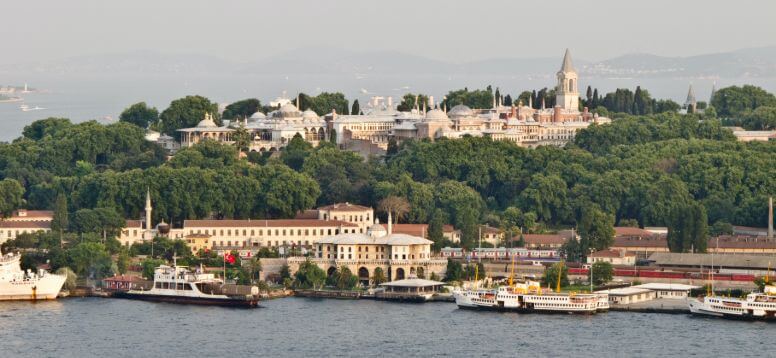 The palace was built in the 15th century by Mehmet the Conqueror. This magnificent palace with a fantastic view of the Bosphorus served as the Ottoman sultans' residence and seat of power. The vast complex is a magnificent showcase of Islamic art. There are luxurious courtyards filled with beautiful hand-painted tile work that connect a labyrinth of furnished chambers surrounded by multiple functioned walls and towers. Take a rest at the coffee shop and drink a Turkish coffee with the view of the Golden Horn. Do not forget to visit the Harem complex, the Second Court, the Imperial Council Chamber, and the Third Court.
2. The Basilica Cistern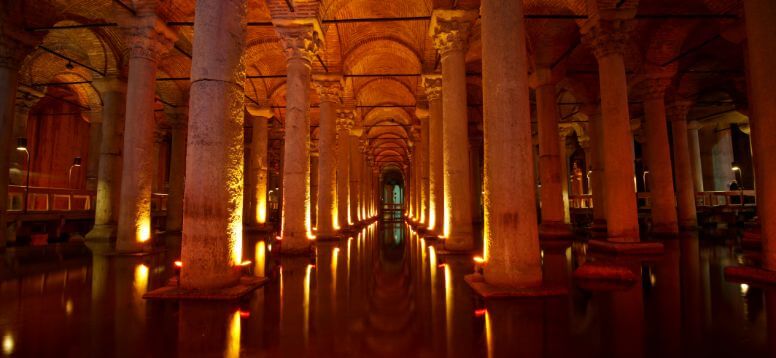 The Basilica Cistern is an enormous remaining Byzantine cistern in Istanbul and one of the city's most remarkable historical landmarks. Constructed in 532 for Justinianus I, this colossal water reservoir formerly provided water to the Great Palace of Constantinople. Its most notable feature is a pair of upside-down Medusa heads at the foot of two columns. The Basilica Cistern's location, Sultanahmet, makes it an ideal place to explore before or after seeing Turkey's tourist spots as the Hagia Sophia Museum. The Sultanahmet and Gülhane tram stops on the ''Bağcılar-Kabataş'' tram line are within walking distance. There is a 20 Turkish lira entry fee, and visiting hours are from 9 a.m. to 5:30 p.m. from November to mid-April, with longer hours throughout the summer.
3. The Galata Tower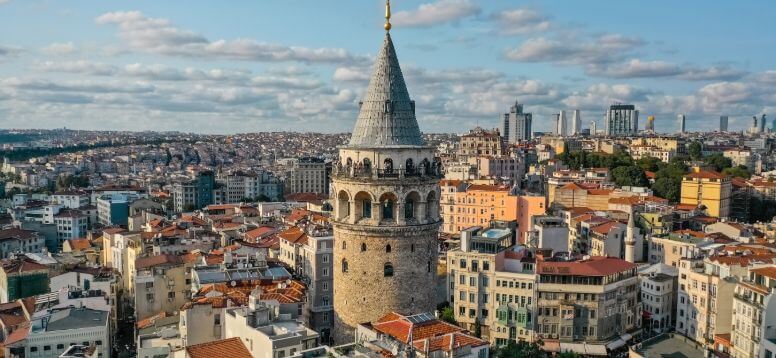 One of the must-do activities in İstanbul is to ascend the Galata Tower for the most incredible view of Istanbul from Beyoğlu. This monument, which overlooks the hill facing the Golden Horn, was formerly served as a prison. The observation deck of this old monument is said to make couples stay together to the end of the time. At the top of the tower, there is also a restaurant. While visitors admire the Galata Tower's jaw-dropping views and historical beauty, the entrance fee can make some possible visitors desist from others to savor this fantastic view. Adult tickets cost 100 Turkish liras. Daily from 9 a.m. until 8:30 p.m., the Galata Tower is open. It is located close to the Şişhane metro station and the ferry ports in Karaköy, and the Tophane tram stop.
4. Istanbul Modern Museum and Pera Museum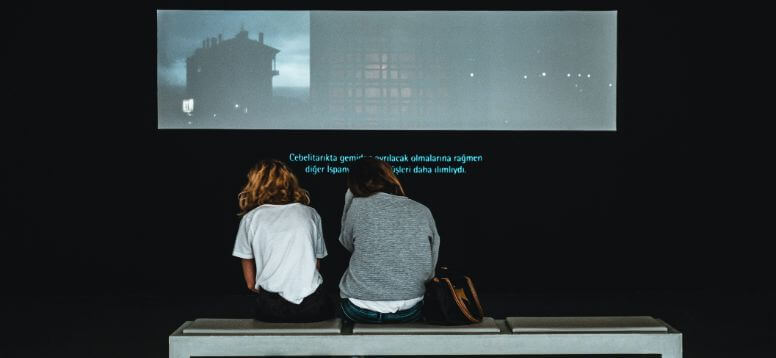 Istanbul Modern is a private museum dedicated to collecting and displaying works of modern art. Artworks for artists from Sarkis Zabunyan to Yoko Ono are featured. Istanbul Modern is open from 10 a.m. to 6 p.m. Tuesday through Sunday. Tickets are 25 Turkish lira, with reductions available for students and seniors. Orientalist displays such as Kutahya Tiles and Ceramics occur in the Pera Museum. It is open from 10:00 to 19:00 except Mondays. You can buy an Istanbul Museum Pass, which is valid for five days, costs 360 TL, and lets you visit 13 museums.
5. Istanbul Archaeological Museums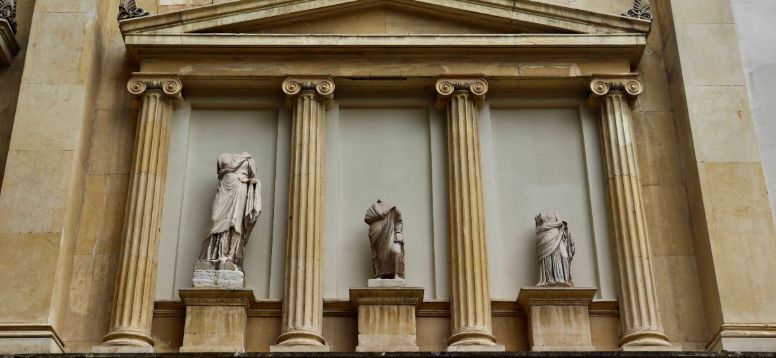 The Istanbul Archaeological Museums, founded in 1869, are home to about one million artifacts. There are three buildings: the Archaeological Museum, the Ancient Orient Museum, and the Tiled Kiosk Museum. Inside, there are Islamic coins, three sarcophagi, and a 1st-century grave monument. Museums are open Tuesday through Sunday from 9:00 a.m. to 7:00 p.m. Tickets are 20 Turkish lira, and children aged 11 and under are admitted free.
6. Bosphorus Cruises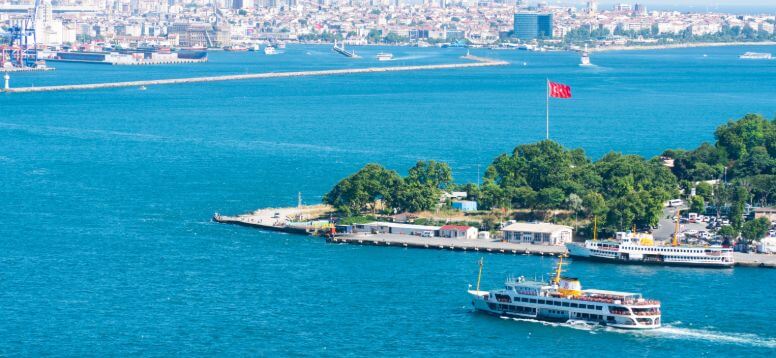 The best way for Istanbul sightseeing is a Bosphorus ferry and traveling the city's remarkable canal, which connects the Black Sea with the Sea of Marmara. The Bosphorus cruises are all about relaxing and soaking in the landscape and one of the things to do in Turkey, not limited to an Istanbul list only. The most known boat trip is the Long Bosphorus Tour, which departs daily from ''Emınonu'' ferry port and travels the whole length of the strait to the town and fortification of Anadolu Kavağı. You will probably need to clear your schedule for a whole day for the Bosphorus cruise.
7- The Dolmabahçe Palace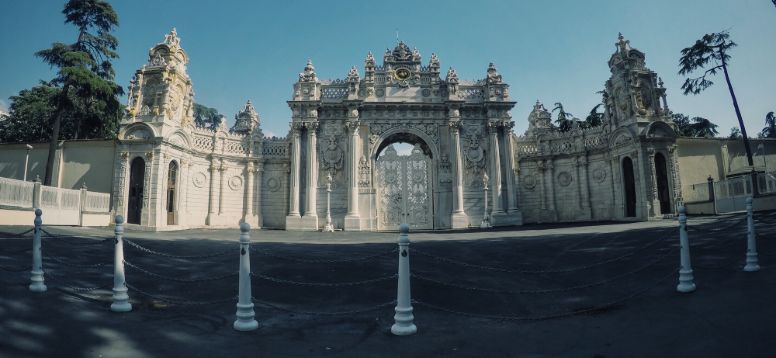 The palace was built in the 19th century and served as the primary home and administrative seat for the final Ottoman sultans and Mustafa Kemal Atatürk. As one of the things to do in Istanbul, you need to visit the palace. The interior and external architecture features a unique fusion of European and Arab styles. Every day except Monday and Thursday, from 9 a.m. to 4 p.m., the Dolmabahçe Palace welcomes visitors. Standard tickets cost 30 Turkish lira, separate harem passes cost 20 Turkish lira, and a combined ticket costs 40 Turkish lira.
👀 If you are interested: Tips for Booking a Good Hotel Online - 2022 Guideline
What Can You Do in Istanbul for Free?
In addition to the things to do in Istanbul with a small or not quite small fee, there are places to visit in Istanbul for free. You do not have to buy a ticket or pay for anything to visit these Istanbul tourist attractions, at least if you can resist and not shop.
1-The Hagia Sophia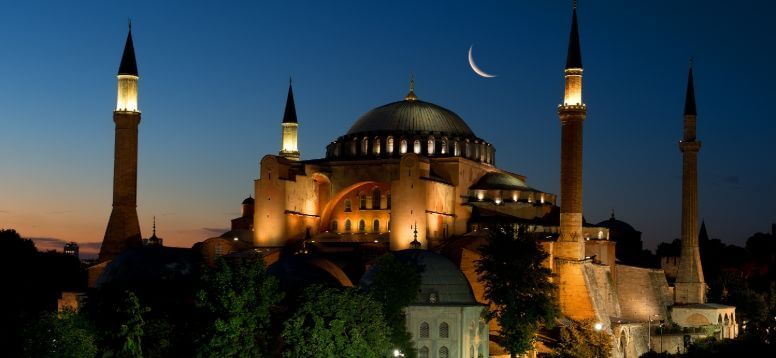 This is the place that should come to your mind when you think about Turkey's tourist attractions. The Hagia Sophia, in Turkish Aya Sofya, was the emperor's declaration to the world of his empire's wealth and technical might. According to what has been said, the space surrounding the emperor's throne within the church was the world's official center. The Hagia Sophia has been one of Istanbul's "places to visit" and symbols throughout its history. The Hagia Sophia has been one of Istanbul's "places to visit" and symbols throughout history, even if this is a controversial topic! From its conversion to a mosque during the Ottoman armies' conquest of Constantinople, through its conversion to a museum in the twentieth century, to its reconversion to a functional mosque in 2020.
👉 If you are brave-hearted! How to Travel Solo
2- The Blue Mosque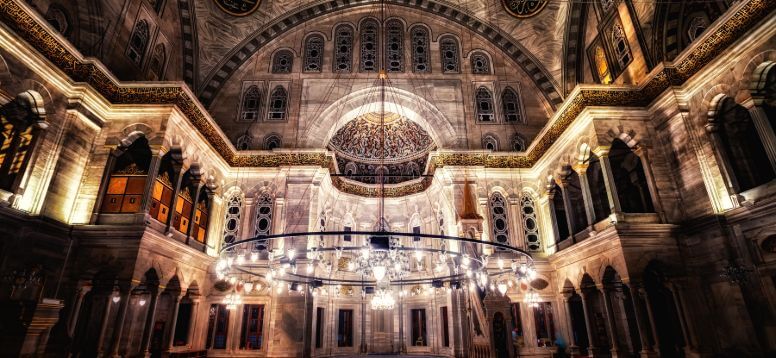 The most known mosque in Istanbul, the Blue Mosque, is in Fatih's Sultanahmet neighborhood. It is within walking distance from several Bağcılar-Kabataş tram stops and must-see İstanbul attractions such as the Grand Bazaar and the Basilica Cistern. The facility is open 24 hours a day but shuts down six times daily for prayer calls. The sun's position determines exact prayer hours; a current schedule is available on Namaz Vakti. There is no entry charge, and the facility includes toilets, a cafe, and a gift store.
3-The Grand Bazaar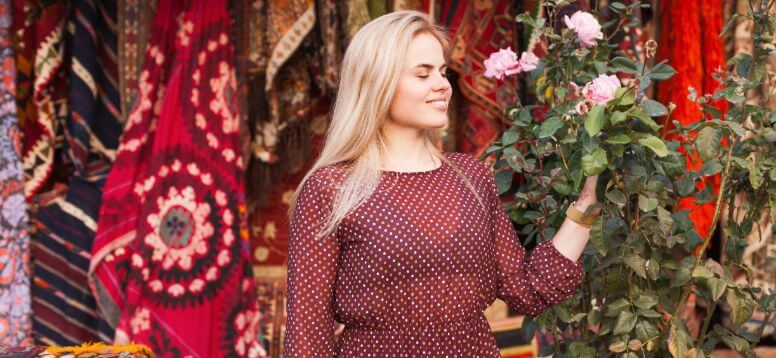 The Grand Bazaar is one of the world's largest and oldest covered retail markets, located within walking distance of must-see attractions such as the Blue Mosque, the Basilica Cistern, and Süleymaniye Mosque. It often astonishes visitors with its 60 streets lined with more than 5,000 stores, accompanied by an enthusiastic salesperson. From carpets and apparel, paintings and chessboards, to restaurants, cafés, and two Turkish baths are in the Grand Bazaar. The Bağcılar-Kabataş tram stops are near the bazaar, or you can use the metro to Vezneciler station. The Grand Bazaar stores are open from 9 a.m. to 7 p.m. Monday through Saturday.
4-The Spice Bazaar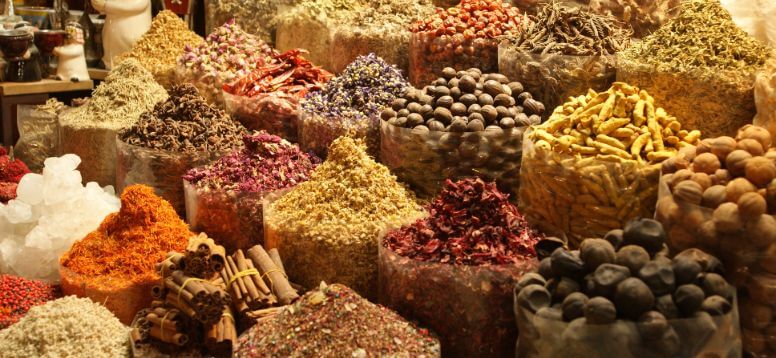 Turkish delight dried fruit, nuts, herbs, and spices may be found in the Spice Bazaar. As one of the things to do in Istanbul, you should shop here. The Spice Bazaar is one of Istanbul's most famous tourist attractions. It may be crowded at certain times of the day so arrive before 11 a.m. or after 4 p.m. It's worth a look inside to generously embellished tilework and liberal use of the gold leaf.
5-The Taksim Square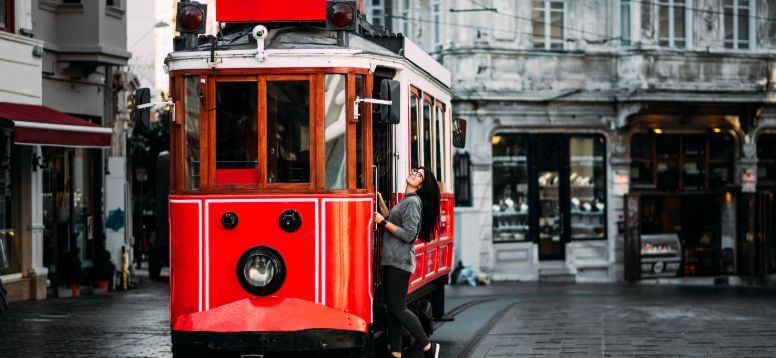 Taksim Square is a crowded quarter in Istanbul's Beyogğu neighborhood. The streets are densely packed with stores, restaurants, bars, and known hotels. Additionally, the square is home to famous structures, including the Taksim Republic Monument, which celebrates the Turkish Republic's establishment in 1923.
👀 Also, Uber vs Taxi for Airport Passengers
6- The Hippodrome
The Hippodrome was the heart of Byzantine public life, the site of magnificent events and chariot races, but also factional conflict. Today, just a tiny piece of the Hippodrome's gallery walls are visible on the southern side, although there are several monuments in the At Meydan (park). On the northwest side is a fountain that German Emperor William II gifted to the Ottoman sultan in 1898. There are also three ancient monuments: a 20-meter-tall Egyptian obelisk, the Serpent Column, and a stone obelisk originally covered in gold-covered bronze plating until it was stolen in 1204 by soldiers of the Fourth Crusade.
7-The Galata Bridge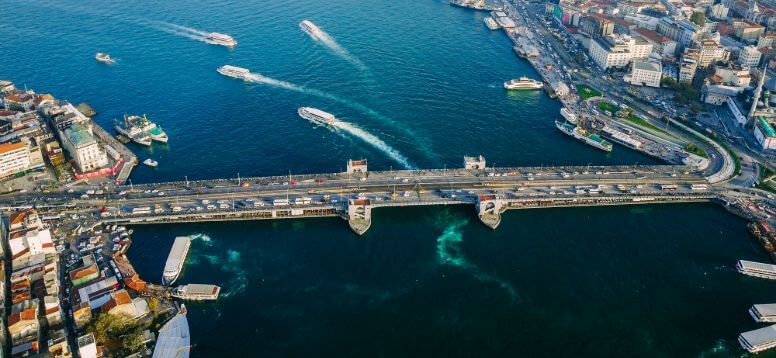 The Galata Bridge is Istanbul's heart, traversing from the Golden Horn in Karaköy to Old Istanbul, mainly focused on Sultanahmet. You can see west into Europe and east toward Üsküdar and Asia as you cross the bridge. At its northern end is Karaköy. In 1503, Sultan Beyazid II commissioned Leonardo da Vinci to construct a bridge over the Golden Horn. However, a design was done, but the bridge was never completed. Galata Bridge was erected in 1992 to replace a platform bridge built-in 1912. You should also stop by and eat "balık ekmek," like a fish sandwich, while you are near the bridge.
What should I avoid in Istanbul?
Culture creates a difference in behaviors from one country to another. There are things to avoid and do in Istanbul due to people's cultural perspectives. For a better and hassle-free vacation, keep reading the list below.
1. Do not shop on the Istiklal Street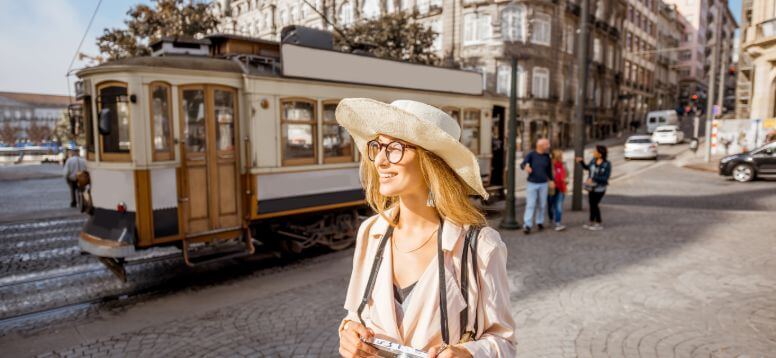 Yes, numerous brands are located on this street, but try to resist your urge to shop. Brands that are costly European labels such as Bershka, H&M, and other Turkish labels are accessible here. However, shopping on Istiklal entails paying a premium for all things.
2. Do not Forget to Go for the Street Foods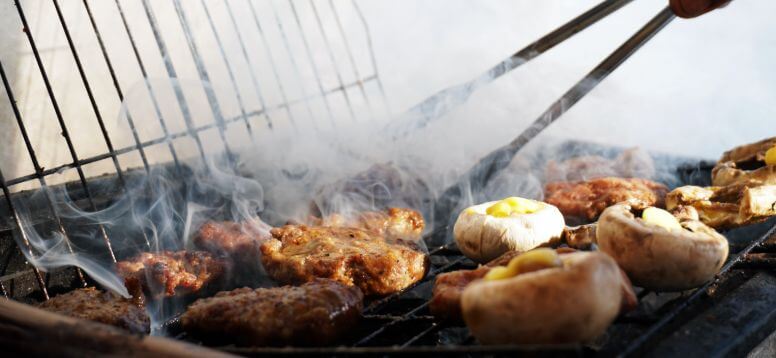 Many of you may have a natural inclination to shun street food wherever you go due to your belief that it is unsanitary. You should not, however, do the same in Istanbul. In Istanbul, you'll find some of the most excellent street cuisines globally, which you must sample. Turkish cuisine is lovely and deserves to be sampled. You may get good and clean food on the streets, saving you money on dining out. One of the things to do in İstanbul is to try foods such as kumpir, Balık ekmek, and simit.
3. Do not Eat Near Touristic Places
All restaurants close to tourist attractions are pricey. They are primarily targeted toward visitors, and as a result, the costs are significantly higher. If you don't want to spend your money, it's best to visit a local eatery.
4. Do not Use a Taxi All the Time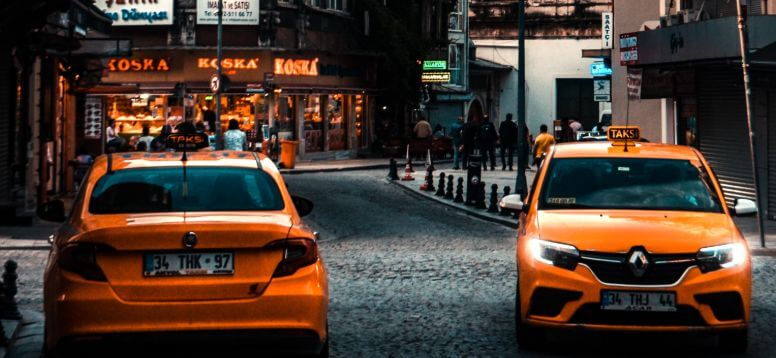 Istanbul's traffic is famously slow, particularly at peak hours in the morning and after work. It is preferable to avoid taxis and use the bus, metro, or metro. You may even walk to your destination if it is nearby. Also, in this way, you can do a free walking tour of Istanbul. Use your map to determine the location of the places in Istanbul you wish to visit.
Do not Assume that the Distance between Airports ad Your Hotel is Close
Lastly, International Airports in Istanbul, Sabiha Gokcen Airport, and Istanbul Airport are far from most of the central places in Istanbul. Private transfer is the fastest and most reliable two-way transportation between Airport in Istanbul and your hotel.
By the way, you should review this article: 15 Free Things at Airports - You've Probably Never Heard
⭐ We guarantee %100 refund and comfortable transportation after your flight. From Airporttransfer.com, you can easily book your private transportation.
You might be interested