What do you know about Christmas eve traditions? We are sure many of you will give the same answer to this question. You may be bored of celebrating Christmas in the same way every year. In fact, there are more Christmas traditions around the world than you might imagine. For example, common features of New Year's rituals include singing songs, delicious tables, gift giving, wild parties, Christmas tree decorations, cocktails and some games. We know this, but what if we're tired of them? That's when we need to learn more different New Year's traditions.
Most Popular Christmas Traditions In The World
Germany, Poland, Russia, Japan, Norway, China, Spain, Brazil, India, Finland, Iceland, South Korea, United States, United Kingdom and more… All of these countries celebrate the new year wildly. In fact, Christmas is celebrated in different ways in every part of the world. Countries that celebrate Christmas like to carry out their own traditions during this time of the year. For example, while New Zealand celebrates by eating fresh seafood on the beach; Russia adds fortune telling to their Christmas fun. Aren't you surprised? Please read on for more interesting and popular Christmas traditions around the world!
1- Christmas Spider | Ukraine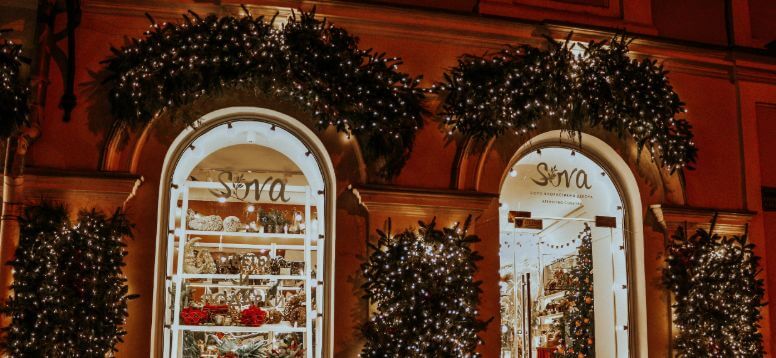 Orthodox Christians living in Ukraine are almost half of the country's population. Christmas traditions for food include kutya treats made from baked wheat with the addition of ground poppy seeds and nuts. But that's not the country's interesting New Year's tradition. In Ukraine, Christmas tree decorations consist of spider webs, not classical decorations. You didn't misread. This country is truly amazing! Because this tradition has a warm story, like this:
A poor and widowed woman watches the tree in front of her house grow into a Christmas tree with her children, but they do not have the money to decorate it. Children get very upset looking at this tree without decoration at Christmas time and go to sleep. The woman hangs nuts and fruit on this pine tree so that her children will be happy. So what happens next? Spiders color the tree by weaving silky webs around this tree. Why, because these cobwebs come in silver and gold colors. Children waking up on Christmas morning are very happy to see this tree.
Here is the story. That's why Ukrainian families decorate their trees with spider webs at Christmas time and believe that it will bring good luck throughout the year.
2- Creature Christmas | Austria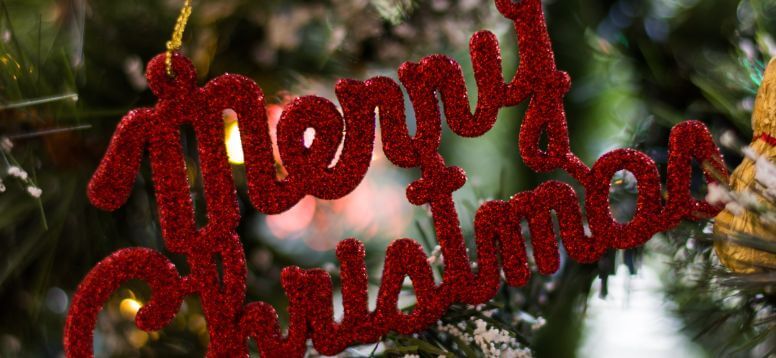 Austrian Christmas traditions are somewhat funny. Because in this country there is a legend of Christmas for children. Krampus is a devil-like horned creature that scares mischievous children. It is believed that this figure, known in Alpine folklore, appeared in Austria at Christmas time. Children living in Alpine countries are afraid that cramps will come home on Christmas morning and do something bad. The opposite is as follows: St. Nicholas rewards children who have behaved well throughout the year with oranges, marshmallows, dried fruit and chocolate. Because of this belief, Austrian children take care to do good things throughout the year.
3- Red Candles | Ireland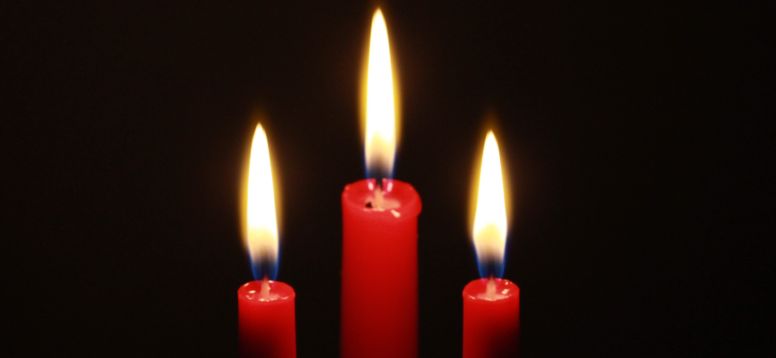 Ireland has vintage Christmas traditions. Locals place a tall red candle on the windshields of their homes on Christmas night. These typical traditions still continue today, with regards to living in 1970. Set in front of the glass, this candle is an inviting one of warmth and shelter during Christmas. That is, in the house of all the poor and hungry who are in that house, and where you are the place to sleep. Apart from that, there are cranberries and cruises for Christmas dinners.
4- Crazy Traditions | Russia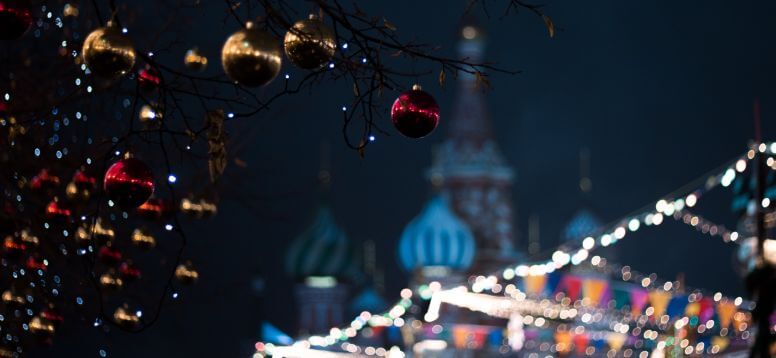 Christmas celebrations in Russia are very different in every way. For example, they believe in Frost Claus instead of Santa Claus. It's not over! They don't use meat dishes on their tables on Christmas Eve. Yet celebrating Christmas in Russia is fascinating in every way. For them, 'Svyatki the most unholy time of the year' runs from Orthodox Christmas Eve on 7 January to the Epiphany on 19 January. This is actually a pagan tradition and the feast includes fortune telling, theater and Russian Christmas music. This is nothing more! Russians celebrate by jumping into frozen lakes and rivers in cold weather at Christmas time. A very interesting tradition, don't you think?
5- Yule Goat | Sweden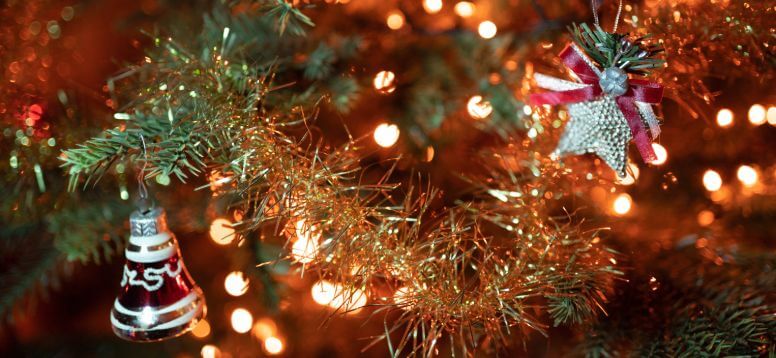 One of the unique Christmas traditions belongs to the country of Sweden. The country's Christmas symbol is the Yule Goat. This symbol dates back to ancient pagan festivals. This goat is made of straw that is more than 42 feet high, 23 feet wide and weighs 3.6 tons. This magnificent goat is planted in the same place 1 month before Christmas every year. There is even such a belief. Santa uses the Yule Goat instead of the sleigh, which will distribute his gifts more quickly.
6- Ligligan Parul | Philippines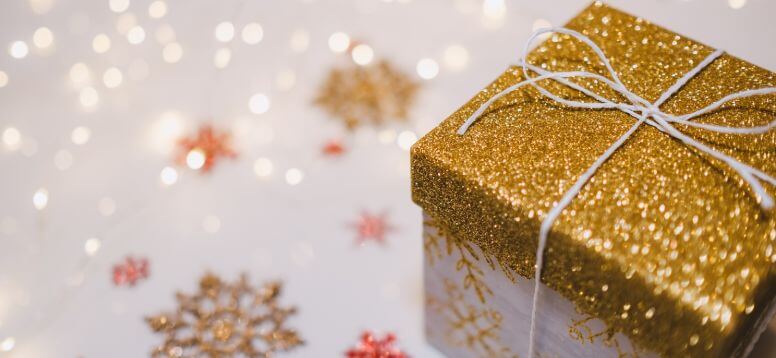 The Philippines has an interesting Christmas tradition. Because at this time of the year, the Giant lantern festival is held in the city of San Fernando. These lanterns symbolize the Star of Bethlehem. With this show with thousands of lanterns, the sky is illuminated and the celebrations begin. On the other hand, Christmas celebrations in the Philippines begin on September 1. Another of the New Year traditions in the country is the parols hung on the streets. Parols are star-shaped lanterns made from bamboo colored papers. The narration in hanging these lanterns is to guide the Wise Men. During the Christmas season in the Philippines, rice cake is eaten for breakfast. This cake is called Bibingka and it is baked on earthen pots.
7- Pickled Tree | Germany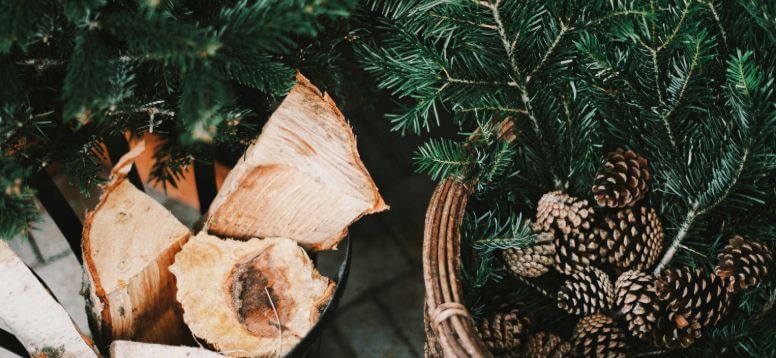 Germans consider Santa Claus to be St. Nicholas. Because the real concept of Santa Claus emerged in Germany as Saint Nicholas. He is a priest born around 6000 AD. So everything in the country is related to St Nicholas Day and the night of 5 December. As Germany's most popular Christmas tradition, children clean their shoes at night and leave them on their doorstep. The next morning, these shoes contain gifts and fruits from St. Nicholas.
But Germany's Christmas tradition is not limited to Saint Nicholas. As an interesting tradition in the country, it is the pickle that is hidden on the Christmas trees. According to tradition, a pickle is hidden in the pine tree and given to any child in the house who finds it.
8- Cracker Chain | England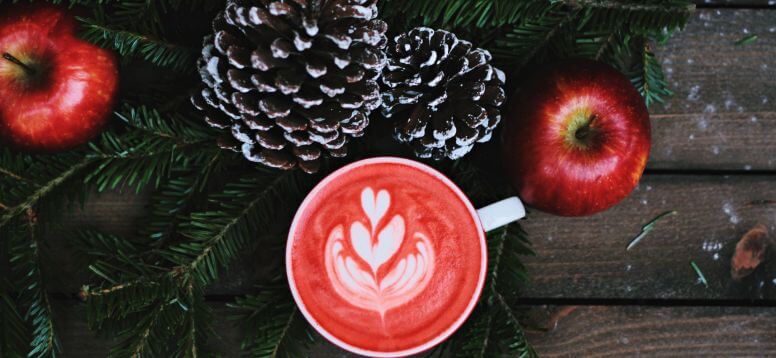 Celebrating Christmas in different countries is great. Especially if you are in the UK at this time of the year, a big surprise awaits you. Because there is a huge cracker chain among the Christmas traditions of this country. What's a cracker chain? It was invented in 1846 by a sweet maker named Tom Smith. This cracker idea became a favorite among Victorian Christmas traditions. In fact, this event entered the Guinness World Records. In total, 1077 people broke new ground by making Christmas crackers. Also, on Christmas Eve in England, everyone finds a cracker on the edge of their plate covered with interesting papers. This is the country's unique Christmas tradition.
9- Bagpipe Shepherds | Italy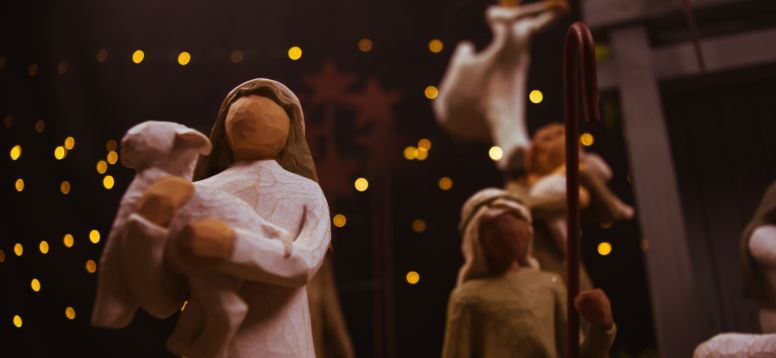 You didn't misread. As part of the New Year celebrations in Italy, you watch the performances of the Gaydalı shepherds on the streets. This fun and cheerful country has the most beautiful Christmas traditions. Do not be surprised if you see shepherds playing the bagpipe, especially in Rome. Because they have sheepskins and wool cloaks on them. You can join and dance with the bagpipe shepherds who are performing wonderful shows in the center of the city with these interesting costumes.
10- Flying Witches | Norway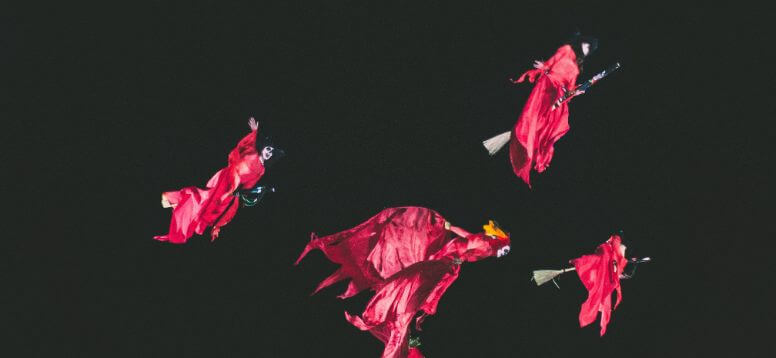 According to a legend in Norway, evil spirits and witches ride their broomsticks and take to the sky on Christmas Eve. Norwegian families also hide their broomsticks in their homes to hide from witches. Isn't it very interesting? But the Norwegian Christmas tradition is not just that. Again, according to Scandinavian countries, there is a mythological dwarf creature named Nisse. However, this creature has good intentions and is tasked with protecting homes and the families that live in them. Even on Christmas Eve, locals leave a plate of oatmeal for Nisse under the Christmas trees.
Traditional Christmas Songs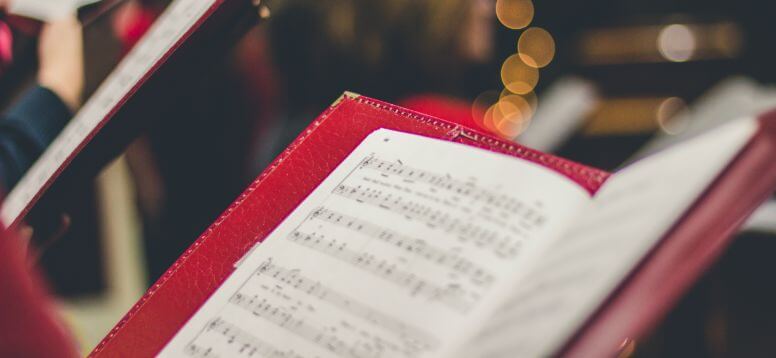 Christmas time celebrations are famous for their background music. There are even such songs that are officially integrated with the new year. Although Christmas is celebrated with different traditions in each country, some of the music played is common. We have prepared a list of some traditional and popular Christmas carols for you. Enjoy listening!
'All I Want For Christmas Is You' by Mariah Carey
'Last Christmas' by Wham!
'Christmas (Baby Please Come Home)' by Darlene Love
'Stay Another Day' by East 17
'White Christmas' by Bing Crosby
'Fairytale of New York' by The Pogues and Kirsty MacColl
'Christmas Wrapping' by The Waitresses
'Do They Know It's Christmas?' by Band Aid
'Rockin' Around the Christmas Tree' by Brenda Lee
'Happy Xmas (War Is Over)' by John Lennon & Yoko Ono
You might be interested