Are you planning to book a business class ticket for an upcoming trip but dread the thought of spending a lot of money? You're not alone. Many people feel that way, especially given the current state of the economy. How to Secure Business Class Tickets Without Spending Much?

However, there are ways to book business class tickets without spending too much. This blog post will discuss some tips for doing just that. So if you're interested in travel and want to learn more about saving money on your next business class trip, keep reading!

Here Are Our Tips for Cheaper Business Class Ticket!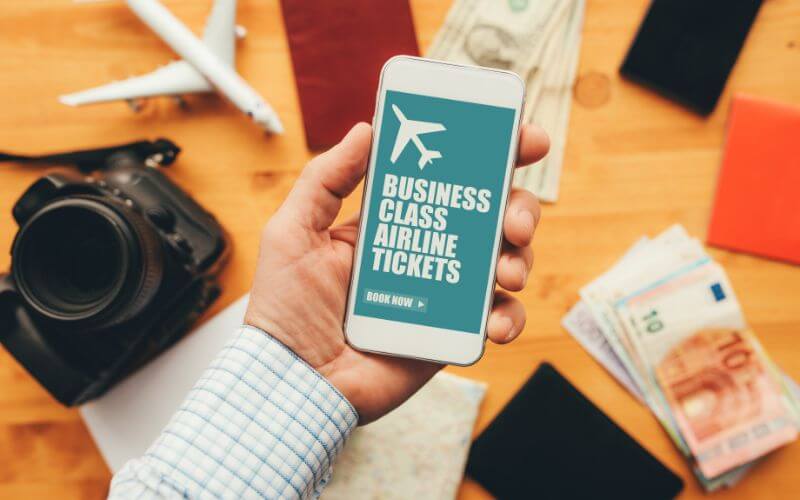 1. Redeem Your Miles and Points:
It's no secret that redeeming your miles and points can help you save money on travel. But did you know that you can also use them to get cheaper business class tickets? If you have a sound credit card, such as American Express, you may be able to use your points to book a business class ticket for less than the cost of a coach ticket.
You can also use your points to upgrade your existing key to business class. So if you're looking to save money on your next trip, check out the options for redeeming your miles and points.
READ MORE: How Do I Choose the Right Airline for Travel for Business?
2. Book Business Class Seats in Advance:
Business class tickets can be cheaper when booked in advance. By knowing the business class sales for your chosen airlines, you can save a significant amount of money. Airlines usually release their sales two weeks in advance, so it's essential to be aware of the schedule. You can generally find cheaper business class flights if you're flexible with your travel dates.
It's also necessary to book early because most airlines release a limited number of discounted tickets. If you wait too long, you might miss out on the cheaper business class fares. When booking business class tickets, it's important to compare prices and routes before making a final decision. By doing your research in advance, you can ensure that you get the best deal possible.
READ MORE: What Are The Passenger Rights in Flight Delays?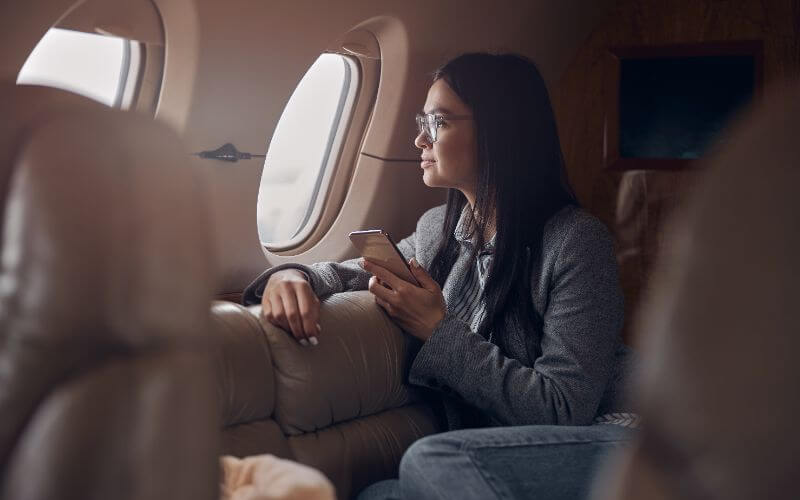 3. Look Out for Free Upgrades:
How to Secure Business Class Tickets Without Spending Much? When you're flying, always be on the lookout for free upgrades. If you check in early, you might be able to upgrade to business class for free. You can also try to upgrade at the airport by asking if there are any available last-minute upgrades.
And if you're flying with a friend or family member, see if the airline will upgrade both of you from economy class to business class. The worst they can say is no, so it's always worth asking. Who knows, you might get lucky and score a free upgrade.
4. Seek Out Programs for Frequent Fliers:
If you often fly for work, it makes sense to sign up for a frequent flier program to get cheaper business class tickets and elite status with an airline. However, with so many programs out there, it can be tricky to know which one is right for you. The first step is to identify your preferred airline and see if they have a program for which you can sign up.
If not, there are also some general programs that you can join that will give you points that can be redeemed for flights on multiple airlines. Once you have entered a schedule, use it every time you fly to rack points and get the most benefits. With some planning, you can ensure that your next business trip is cheaper and more comfortable.
READ MORE: How to Book the Cheapest Flight? 6 Simple Tricks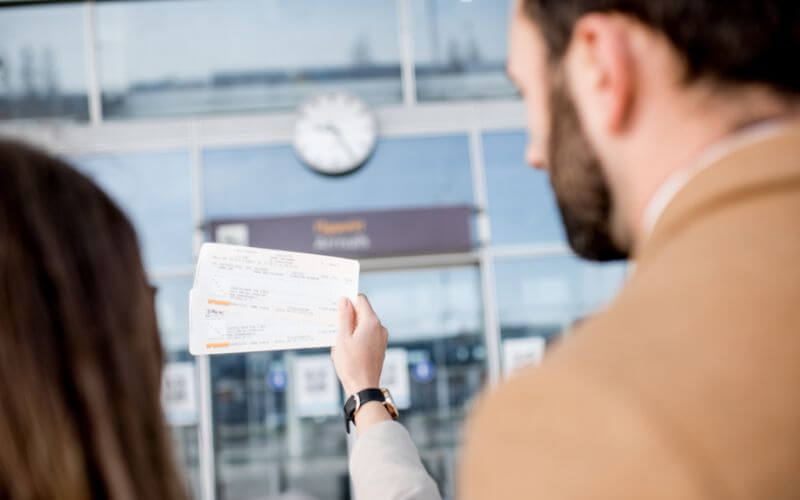 5. Avoid Popular Airports:
While it may be cheaper to fly into a large, popular airport, it is often cheaper to fly into a smaller, less popular airport when traveling on business. It is because smaller airports typically have less congestion and fewer delays. In addition, they are often located closer to the city center, saving time and money on ground transportation.
Finally, smaller airports typically offer cheaper business and first-class tickets, which can make a big difference when traveling on a tight budget. For all these reasons, it is often worth taking the time to research alternative airports before booking a flight.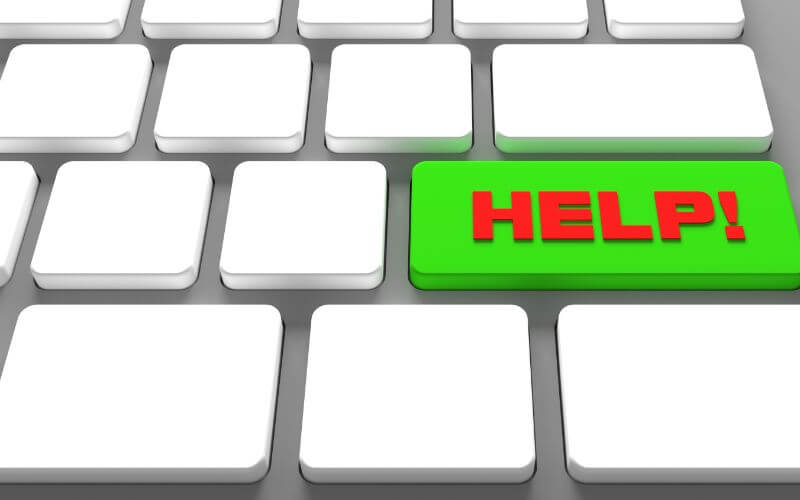 F.A.Q. About Business Class Tickets
How can I get business class without paying?
There are a few ways to get business class without paying. One way is to use credit card miles or points to upgrade your seat. Another way is to fly on an airline that offers free upgrades to business class, such as some of the airlines in the Middle East. You can also try bidding for a promotion at the airport, although this is not always successful. Finally, if you have status with an airline, you may be able to get a complimentary upgrade to business class.
Do business class seats go on sale?
It depends on the airline. Some airlines release business class seats for sale as early as 300 days before the flight, while others wait until closer to the departure date. To get the best deal, it's recommended to book as far in advance as possible. However, if you're flexible with travel dates and times, last-minute deals can sometimes be found for significantly discounted prices.
Can you sit in business class if it's empty?
Business class seats are designed for passengers who will be paying for them. If the heart is unoccupied, the airline may allow you to sit in it, but they are not obligated to do so.
Some airlines offer a premium economy cabin that provides a better experience than economy class but is not as luxurious as business or first class. The seats in premium economy are usually more spacious and have more amenities than those in economy class.
Is business class worth the extra money?
The answer to this question depends on various factors, including the cost of business class tickets and your personal travel preferences. Generally speaking, the business class offers a more comfortable and relaxed travel experience than the economy class. It may be worth it if you're willing to pay the premium for business class. However, if you're on a budget, you may want to stick with economy class.
You might be interested