San Diego Airport, fully called San Diego International Airport or Lindbergh Field, is an airport located in San Diego, California, United States. Providing many passenger services, the airport also offers airport facilities such as free Wi-Fi, car rental services, shopping, dining, and lounges. San Diego Airport can be your international gateway to reaching many different destinations including La Jolla.
Located in San Diego, California, La Jolla stuns visitors with its picturesque beaches such as La Jolla Cove; cultural attractions such as the Museum of Contemporary Art San Diego, and outdoor activities such as dining. Apart from these features, La Jolla is also home to annual festivals and events. San Diego Airport can offer an international gateway to La Jolla.
So, how do you get from San Diego Airport to La Jolla?
Travelling from San Diego Airport to La Jolla
While travelling from San Diego Airport to La Jolla, you can take the Line 30 bus; take a shuttle; take a taxi, or opt for a pre-booked pick-up service from AirportTransfer.com.
Bus from San Diego Airport to La Jolla
You can take the Line 30 bus from San Diego Airport to La Jolla. The journey time will be around 1 hour. The estimated fare ranges from $2 to $7. There are also shuttle services between these destinations but their fares are higher. Plus, keep in mind that buses and crowded transportation modes offer limited luggage space, leading to discomfort.
Taxi from San Diego Airport to La Jolla
Taking a taxi from San Diego Airport to La Jolla is by far the most expensive transfer option. Taxi fares are usually not fixed, leading to surprise additional charges that can disrupt your budget plan. Plus, during rush hours and peak seasons, the waiting time gets longer.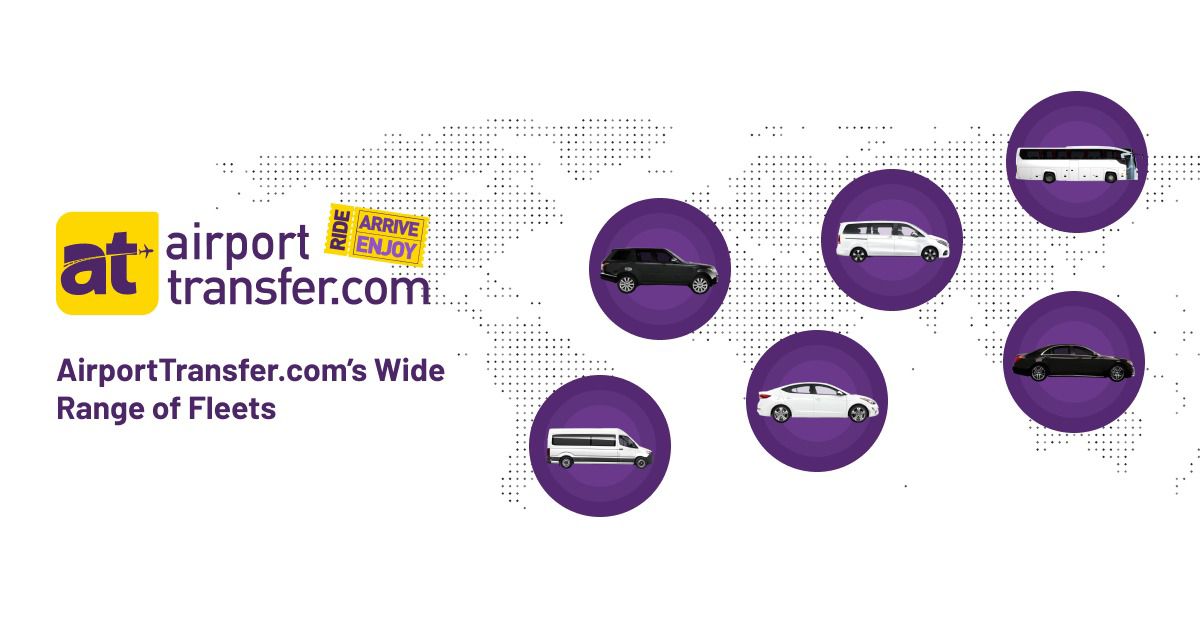 Private Transfers from San Diego Airport to La Jolla
Embarking on a hassle-free and punctual private transfer from San Diego Airport to La Jolla starts from only $72. The distance is around 20 kilometres. The estimated journey time is only 25 minutes. With a dedicated team, professional drivers who are committed to punctuality, and customer-friendly policies aiming at full customer satisfaction, AirportTransfer.com welcomes satisfied global customers every day. Book your limo service from AT in advance to enjoy your journey to the fullest!
Easy Booking: Booking a transfer in advance can save a lot of time. With AT, the booking process is smooth because AT's user-friendly website allows you to complete the process with just a few clicks by adding your pick-up and drop-off locations. You can complete the process by paying with your credit card, PayPal, or Apple Pay under secure payment.
Wide Range of Vehicles: We aim to give you the option of customizing your travel experience. You can choose from a wide range of vehicles including Sedans and Limousines. You can even make special additions such as a child's seat to ensure safety.
Professional Drivers: With our skilled and experienced drivers, we promise to provide you with a punctual and stress-free transfer service.
24/7 Customer Support: You can contact AT 24/7 to receive support and get answers to your possible questions.
Customer-Friendly: Customer satisfaction is our top priority. We align our policies with this ideal. You can benefit from our free cancellation and 100% refund policy for a better experience.
Group Transfers: Travelling with a group of people and looking for a convenient coach transfer service? AirportTransfer.com is here to meet your demands with flawless and punctual coach transfers!
The best San Diego Airport reviews are at AirportTransfer.com!

Frequently Asked Questions
You might be interested