Private Transfers from San Diego Airport
Experience a hassle-free private transfer from San Diego Airport to Downtown San Diego at affordable rates. The distance covers approximately 5 kilometres, and you can expect to reach your destination in just 12 minutes. At AirportTransfer.com, we embrace a modern approach to offer innovative solutions for your travel needs. Our reliable and experienced drivers, along with customer-friendly policies, ensure that we welcome satisfied customers every day.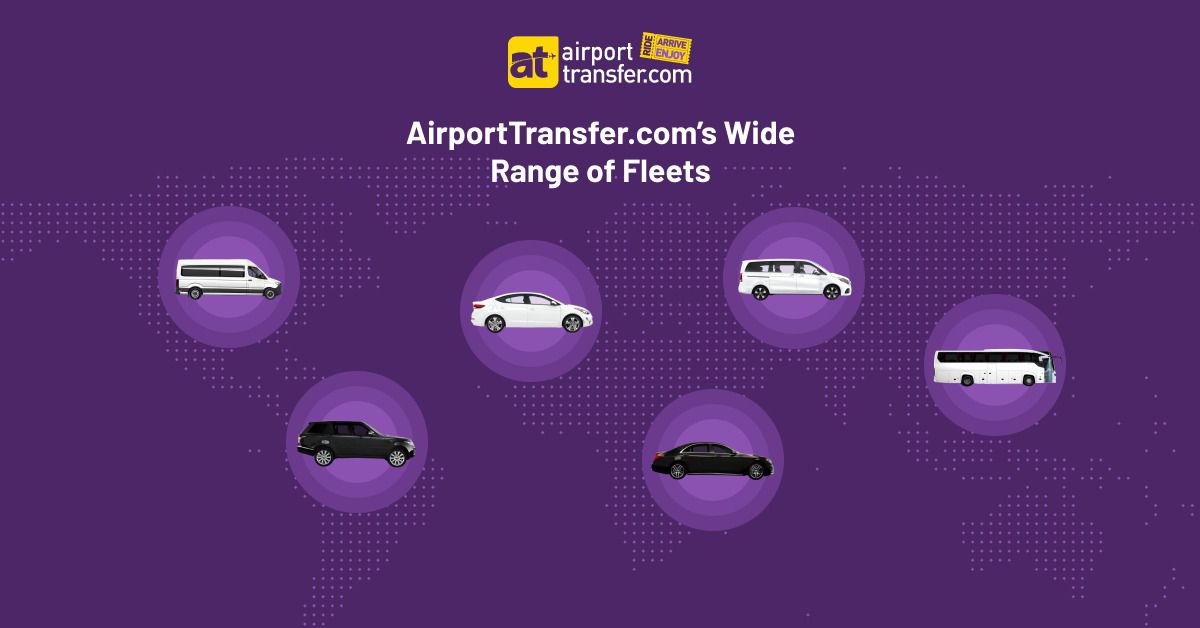 Easy Booking: Save valuable time by pre-booking your private transfer through AirportTransfer.com. Our user-friendly platform allows you to complete the process easily. Enter your pick-up and drop-off locations, select your vehicle, and securely complete your payment using various methods.
Wide Range of Vehicles: AirportTransfer.com aims to help you customize your travel experience in accordance with your preferences. We provide private transfers with a wide range of vehicles, including Sedans and Limousines. You can even add special additions such as a child's seat to guarantee a safe journey for your family.
Experienced Chauffeurs: With our professional and punctual drivers, we promise to enhance the quality of your trip.
24/7 Customer Support: Our dedicated customer support team is available 24/7 to help you.
Customer-Friendly Approach: At AirportTransfer.com, we prioritize customer satisfaction. We offer policies such as free cancellation and a 100% refund policy.
The best San Diego Airport reviews are at AirportTransfer.com!

Public Transportation from San Diego Airport
Here are the public transportation modes available from San Diego Airport.
Bus from San Diego Airport
You can take the bus Line 992 from San Diego Airport to Downtown San Diego. The journey time would be around 35 minutes. There can be additional stops. The estimated fare is around $5. Keep in mind that public buses offer limited luggage space. Especially during holiday seasons, California is very busy and public transportation may get extra crowded.
Taxi from San Diego Airport
Taking a taxi from San Diego Airport to your final destination is another option. Keep in mind that taxi is the most expensive transportation option. The fares are generally and there can also be surprise additional charges. During rush hours and peak seasons, it gets harder to find an available taxi. Catching a taxi can mean waiting for a long time.