San Antonio Airport is a 2,600-acre area providing air transportation, located in Uptown Central San Antonio that is 13 km north of Downtown San Antonio, Texas, United States. It is a busy airport with 260 daily departures and arrivals at its 27 gates. 14 different airlines service non-stop 53 destinations in the U.S. and Mexico. The airport consists of two terminals, Terminal A and Terminal B, including various services such as food courts.
The San Antonio Riverwalk is a beautiful city park that offers a peaceful escape from the hustle and bustle of car traffic. Visitors can enjoy strolling along two parallel sidewalks that are lined with restaurants and shops. Additionally, the park provides easy access to many popular tourist destinations, such as the Shops at Rivercenter, the Arneson River Theatre, Marriage Island, La Villita, HemisFair Park, the Tower Life Building, the San Antonio Museum of Art, the Pearl, and the city's five Spanish colonial missions, which have been designated as a World Heritage Site, including the Alamo. Make the most of your time by spending it with loved ones in the Riverwalk!
So, how do you get from San Antonio Airport to the River Walk?
Travelling from The San Antonio Airport to the River Walk
The distance from San Antonio Airport to Riverwalk is more than 14 km, so a 20-minute average duration could be an answer to the question "How far is Riverwalk from San Antonio Airport".
Bus from San Antonio Airport to Riverwalk
To go from the airport to the River Walk, you can pick up the bus line 5. It will be a 56-minute-long trip depending on the traffic jam. Another option for taking the bus is using two bus lines which are line 552 and line 4 respectively. The last option lasts longer than the first option with approximately a 1.30 hour-long trip depending on rush hours. Don't forget, to get to bus stations, both options require short paces. This trip will cost 1.25 euros per bus round.
Taxi from San Antonio to the River Walk
The taxi option from the airport to River Walk is an expensive transfer option. Taxi fare from San Antonio Airport to Riverwalk will cost you 23 euros minimum. The average duration is 15 minutes depending on irregular traffic conditions.
The two options with route limited or budget-unfriendly have been presented to you as San Antonio Airport to Riverwalk shuttle services. However, to spend comfortable and enjoyable time with your management of time, route, and lower cost, it is always better to rent your private transportation service.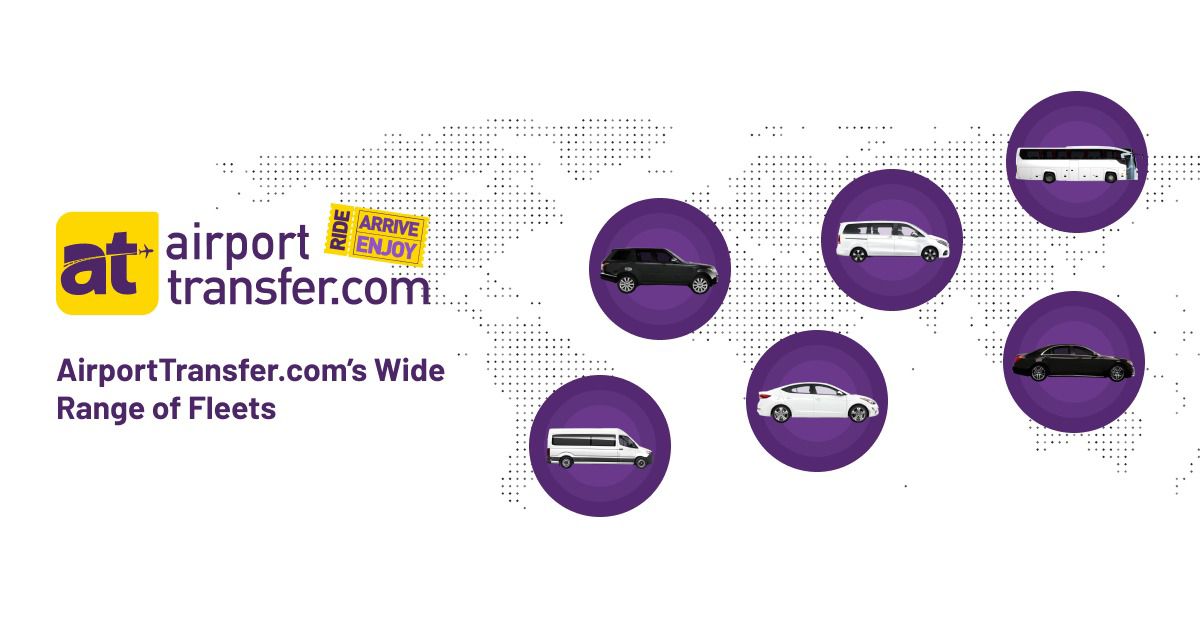 Private Transfers from The San Antonio Airport to the River Walk
A convenient private transfer from San Antonio Airport to the River Walk starts at affordable rates. The distance is around 15 kilometres. The estimated journey time is only 14 minutes. A good trip means managing your whole time and effort in whatever way you want. Don't forget your baggage when choosing one of the transportation services because your choice of transportation will be the transportation from San Antonio Airport to Riverwalk Hotels. it is always good to check the whole details of a city with a private car during the trip. You can check the terms of AirportTransfer.com about your private car at the end of the page!
A punctual and stress-free transfer from San Antonio Airport to the River Walk with affordable rates is very important to spend your trip without uncomfortable transportation and doubt. At AirportTransfer.com, we provide an innovative approach to travel, and effective solutions to modern-day travel needs. With our hardworking team, professional drivers, and customer-friendly policies, our services satisfy customers all around the globe.
Booking Process: To save your valuable time and spend your holiday effectively and comfortably booking your transfer. Just click on our user-friendly website and start your hassle-free online booking process! Pick-up and drop-off locations to view available vehicles, and various payment methods such as credit card, PayPal, or Apple Pay. Choose the most available option and time for you!
Professional Drivers: Our professional drivers will make your holiday more enjoyable and comfortable with on-time and trustable transfer services.
24/7 Customer Support: For any questions, you can contact the 24/7 customer support team at AT. Our dedicated team is eager to help you.
Customer-Friendly: At AirportTransfer.com, we prioritize customer satisfaction. Benefit from our free cancellation and 100% refund policy.
The best Long Beach Airport reviews are at AirportTransfer.com!

Frequently Asked Questions
You might be interested