JFK Airport is among the busiest in the US, with over 70 airlines connecting passengers to various destinations worldwide. Located in Queens, it is one of the NYC airports, alongside Newark Liberty International Airport and LaGuardia Airport.
If you find yourself needing to travel from the smaller LaGuardia Airport LGA to the larger John F. Kennedy International Airport, there are several transportation options available to make your journey seamless.
Despite their proximity, with only 16 km separating them, LaGuardia Airport, situated in East Elmhurst, Queens, serves as a vital gateway for domestic and international travellers visiting or departing from New York City. It is important to plan your transfer efficiently to ensure a smooth transition between these bustling hubs.
Travelling from LaGuardia to JFK
To navigate the journey between LGA and JFK, you can explore various airport transportation options including bus service, tax, and private airport transfer. The travel time between the two airports varies from 20 to 90 minutes, depending on the transportation mode and traffic conditions. Choosing a reliable LaGuardia Airport transfer service is crucial for a seamless and effective transfer. You can easily evaluate and pick the best transfer from LaGuardia to JFK.
Bus from LaGuardia to JFK
To travel from LaGuardia to JFK, you can consider taking the option of the bus, priced at approximately $15. The New York Express bus offers a consistent fare for both directions, regardless of whether you're heading from JFK to LaGuardia or vice versa. Children under five can ride for free. Please be aware that there might be a maximum wait time of 30 minutes for the New York Express bus, and the entire journey usually takes around 60 minutes.
You can catch the New York Express bus at Terminal 4 (left side of the welcome centre) or past the ground transportation welcome centre in Terminals 1, 7, or 8. Use the free monorail for other terminals. Look for red signs. At LaGuardia's Terminals B, C, or D, you can find the bus stop near the ground transportation desk after baggage claim. For other terminals, walk to Terminals B, C, or D and follow the red signs.
LGA to JFK shuttle schedule: Keep in mind that the New York Express bus operates from 11:00 to 19:00. If you arrive between 19:00 and 11:00, there is no bus service available during those hours, so you'll need to consider alternative modes of transportation.
Additional Tips: For those with heavy luggage or late-night arrivals, booking a private transfer can provide added convenience. Please be aware that the bus has limited storage space for larger luggage items.
Taxi from LaGuardia to JFK
Heading from LaGuardia to JFK? You can take an airport taxi for a convenient transfer. The ride usually lasts about 30 minutes in regular traffic but can stretch up to an hour during rush hours. Be aware that local taxis at JFK and LaGuardia airports do not offer a fixed rate for airport transfers. Instead, the fare is calculated based on the displayed amount on the taxi's meter. It is crucial to note that the price of the taxi from LGA to JFK can be quite expensive, and the exact fare will differ based on the time of day and the traffic conditions.
Alternatively, you can book a private shuttle service for a fixed price and added convenience. With a private shuttle, you can benefit from prompt airport pick-up service, no taxi rank waiting, and a consistent cost regardless of the journey duration.

Private Transfers from LaGuardia to JFK
LaGuardia Airport in East Elmhurst, Queens, is the NY-NJ region's third-busiest airport, serving more than 30 million passengers each year. However, the airport's location near congested roads and limited public transportation can create travel challenges.
AirportTransfer.com offers reliable and efficient door-to-door service, guaranteeing a smooth and stress-free journey for passengers. For those travelling to John F. Kennedy International Airport, we strongly suggest booking an airport car service in advance at LaGuardia Airport (LGA).
As a reliable airport chauffeur service, we ensure a premium ride will be ready and waiting for you upon your arrival, which is a good option for peace of mind.
Here are some advantages of booking a private transfer through AirportTransfer.com:
Enjoy fixed prices even during holidays and nighttime hours.
Additional services include child seats, elderly assistance, pet-friendly vehicles and limousine services for business trips and nighttime events.
Benefit from a 100% refund and free cancellation policy up to 48 hours before your scheduled transfer.
Experience a luxurious door-to-door airport chauffeur service from LaGuardia to JFK.
Professional drivers ensure your safety and comfort throughout the journey.
Secure payment options are available for your convenience and peace of mind.
Choose from a variety of vehicle options, including sedans, airport limo service, SUVs, and minivans.
24/7 customer support on WhatsApp provides reliable assistance and communication.
Book your LaGuardia Airport Transfers with AirportTransfer.com today and enjoy a luxurious journey to JFK to save time and avoid waiting time in queues for taxis or buses.
Experience the Best of New York City near JFK Airport with AirportTransfer.com
When visiting New York City and landing at JFK Airport, you have an array of exciting experiences waiting for you just a stone's throw away. With AirportTransfer.com, your journey becomes seamless, allowing you to immerse yourself in the best that the city has to offer.
Experience the captivating JFK Flight Museum at the TWA Hotel
Discover a variety of duty-free shopping options near JFK Airport
Recharge and relax with indulgent spa treatments at nearby wellness centres
Embark on an enchanting wine-tasting journey
Explore the fascinating exhibits of the American Museum of Natural History
Marvel at breathtaking city views from the iconic Empire State Building
Take a serene walk through the picturesque Central Park
Reflect and honour at the poignant 9/11 Memorial and Museum
Enjoy a memorable shopping spree at the renowned Macy's department store
Immerse yourself in the vibrant cultural scene and savour the diverse cuisine of Chinatown
With AirportTransfer.com, your journey from JFK Airport becomes a gateway to a world of unforgettable experiences in the heart of New York City. Whether you're a history buff, a shopping enthusiast, a nature lover, or a culinary adventurer, the best of the city awaits just moments away from the airport.
Success in Every Transfer: Read the Stories of Our Happy Customers
At AirportTransfer.com, we are dedicated to making your airport transfer experience unforgettable. We invite you to join our community of satisfied customers and experience the excellence that has made us a leader in the industry.
Book your LaGuardia Airport Transfers with AirportTransfer.com today and become a part of our success story. Let us turn your journey into a seamless and memorable experience, tailored to your needs and preferences.
The best LaGuardia Airport transfer reviews are at AirportTransfer.com!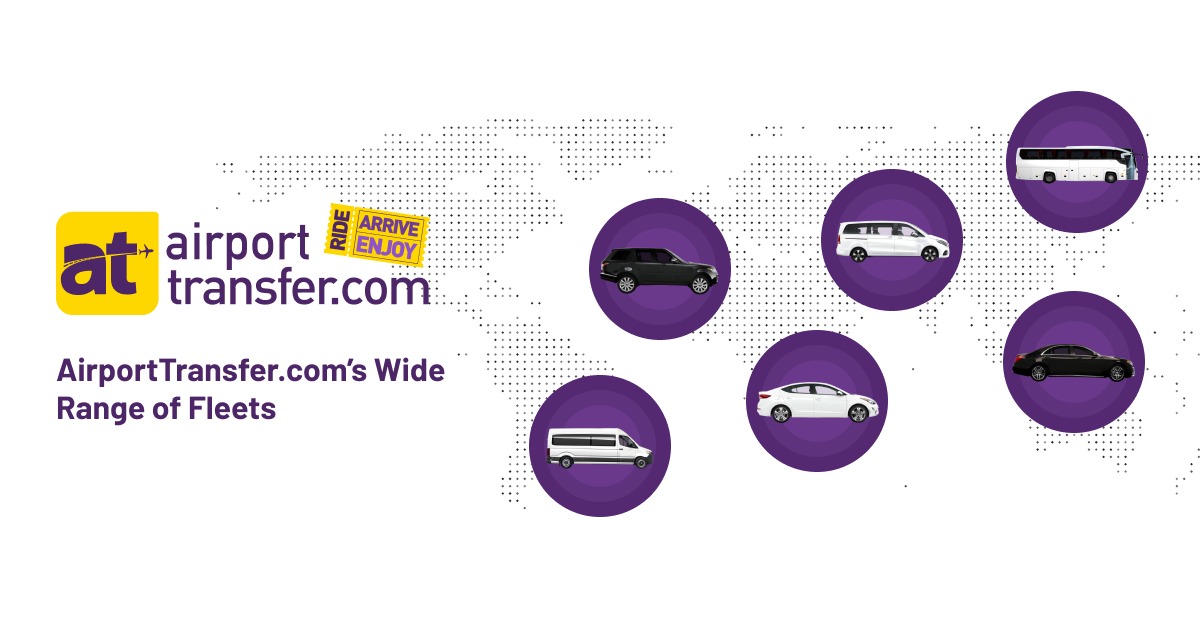 Frequently Asked Questions
You might be interested