Istanbul Airport (IST) is the main international airport serving Istanbul, Turkey. It is located on the European side of Istanbul, approximately 40 kilometres northwest of the city centre. The airport began operations in April 2019 and is currently the largest airport in Turkey and one of the busiest in Europe.
Istanbul is a vibrant and historic city located in Turkey, straddling the continents of Europe and Asia. It is the largest city in Turkey and one of the most populated cities in the world, with a population of over 15 million people. Istanbul is renowned for its rich history and cultural heritage, as it was the capital of the Byzantine and Ottoman Empires.
Istanbul has many historic landmarks and attractions, including the Hagia Sophia, the Blue Mosque, the Topkapi Palace, and the Grand Bazaar. The city's architecture combines Byzantine, Ottoman, and modern styles, making it a unique and fascinating place to explore.Hagia Sophia, also known as Ayasofya in Turkish, is a world-famous historical and cultural landmark in Istanbul, Turkey. Hagia Sophia is a must-see destination for visitors to Istanbul and is recognized as one of the world's most important cultural and historical landmarks. Istanbul Airport to Hagia Sophia distance is approximately 50 km.
Travelling from Istanbul Airport to Hagia Sophia
Istanbul Hagia Sophia Mosque is one of the city's most important attractions. Therefore, providing transportation is relatively easy. Here are the public transportation options to Hagia Sophia and others. You can find many taxis in front of the airport arrivals terminal gate. These taxis are yellow, but you should be careful before entering. Istanbul Airport taxis can sometimes be pirate taxis, and drivers do not have a license. In such a case, your fee may be very high, which can stress you. How much does a taxi cost from Istanbul Airport to Sultanahmet? Istanbul Airport taxis use taximeters, so there is no set price for transportation from Istanbul Airport to Sultanahmet. However, if the traffic is not very heavy, it will cost around 25-35 euros. Taxi fare is divided into two night and day tariffs. By the way, Istanbul Airport taxi drivers generally do not speak English very well.
To go to Hagia Sophia from Istanbul Airport is also possible to reach Hagia Sophia by taking the T1 Tram line and getting off at Sultanahmet Station. M2 Metro line and Marmaray Train stop will also leave you next to the monument. To go to Hagia Sophia from Istanbul Airport by bus, you can take buses numbered 66, 92B, BN1, and TB2.
HAVAIST from Istanbul Airport
The HAVAIST is a bus (airport shuttle service) company in Istanbul, a subsidiary of Istanbul Metropolitan Municipality, and it's an official Istanbul airport shuttle bus transfer that can take you to more than 50 destinations all around Istanbul.

Private Transfers from Istanbul Airport to Hagia Sophia
For those who want to explore Hagia Sophia, the best and easiest way of transportation from Istanbul Airport is the private airport transfer service. AirportTransfer.com brings together Istanbul's best, professionally licensed drivers, offering a wonderful end-to-end travel experience. Have a perfect Istanbul Airport transfer experience with drivers who will pick you up from the airport on time and drop you off at your hotel or your desired destination safely, quickly and comfortably.
All reservations you make through AirportTransfer.com are a 100% money-back guarantee and free refunds up to the last 48 hours. Providing worldwide private chauffeured airport transfer services, AT has great vehicles for passengers and polite English-speaking chauffeurs in Istanbul, Turkey as well. It has additional services and vehicle models according to your travel type. SUV, Minivan, Sedan, Executive Sedan, Bus, minibus and limousine... Baby seats for your needs, red carpet, pet-friendly vehicles, elderly care assistant, cars suitable for disabled vehicles, cars suitable for ski equipment and much more airporttransfer.com' in!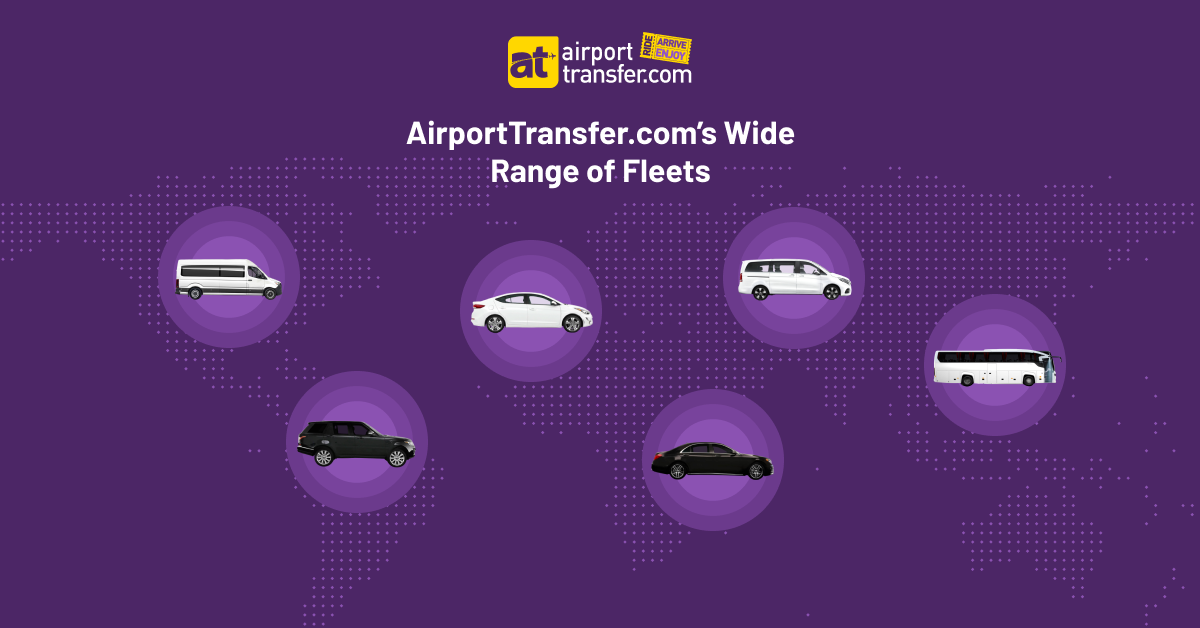 You can contact your driver by creating your online reservation in just a few simple steps. AirportTransfer.com provides 24/7 service. Istanbul Airport transfer fees are fixed, and no additional fees are charged after you. You can reach Hagia Sophia from Istanbul Airport in a timely, comfortable and reliable way with airporttransfer.com. No need to think twice about this. For all your questions, you can write to the professional Whatsapp support line anytime and every day of the week.
The best Istanbul Airport transfer reviews are on AirportTransfer.com!
Frequently Asked Questions
You might be interested