Most college students struggle with the high number of flight tickets since they do not have a regular income during their education. It becomes more essential for them to find cheap flights and make their travel affordable as much as possible.
Luckily, numerous airplane companies offer student discounts! This blog is dedicated to student readers who want to 💸 save money while traveling from one country to another.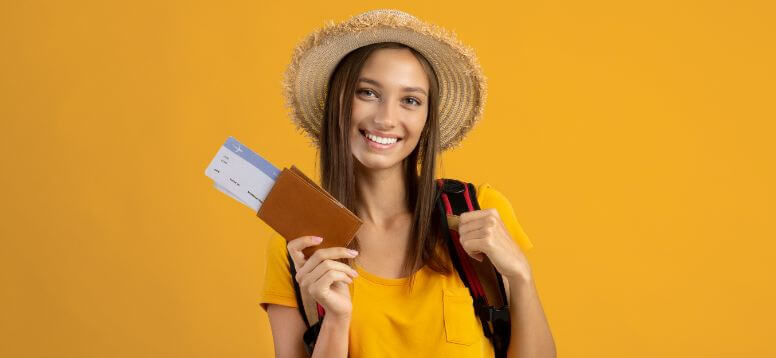 Here is the most recently updated list of cheap airline tickets for students in 2022.
✈️ In General: Which airlines have the cheapest tickets?
Regardless of your student status, you may be curious about which airlines have the cheapest tickets. The least expensive airline companies in 2022 are Spirit Airlines, Frontier Airlines, Hawaiian Airlines, EasyJet, Norwegian Air Shuttle, and Pegasus.
Getting a Cheap Airline Ticket from Different Airline Companies
If you are wondering the answer to the question, how can I get cheap airline tickets? There are lots of alternatives to finding more affordable tickets! Whether you are a high school or college student, airline companies offer discounted flights.
In this case, you would not even need to send some documents to show that you are a student. Sometimes, they provide a great deal on their domestic lights or an international flight. Therefore, we suggest you keep an eye on the companies that have the destination you are looking for regularly.
Another way of finding airline tickets more affordably is searching for promo codes. Each airline company chooses a different to offer its promo codes.
Therefore, you can subscribe to their letters; by doing so, you can easily know when they start to activate the codes. The first two options are not only affordable airline tickets for students but also for other types of customers.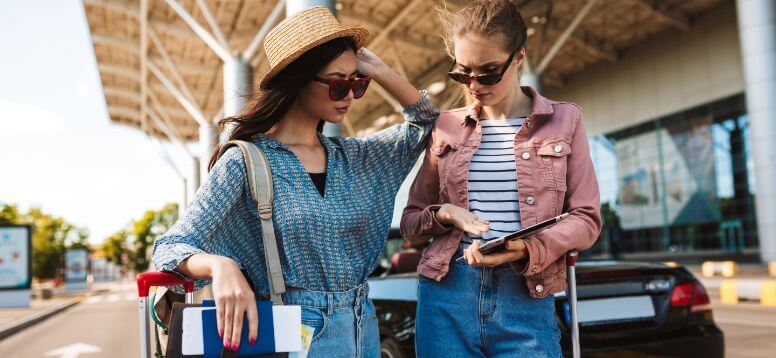 How About the Special Offers for Students?
If you are in a hurry and cannot wait for a special promo code or a discount as a student, you might need to know Which airline is best for college students. Even though it depends on the country and destination, numerous airline companies offer relatively more affordable tickets domestically and internationally.
For instance, if you live in Europe or are planning to come to Europe for your education. Ryanair is one the best companies in terms of its cheap flights in Europe. You can check out their website regularly to find their flight deal. If you are afraid of missing its special campaigns, you can easily subscribe to its regular newsletter.
How About Getting an Affordable Flight Ticket in Europe: Is There More?
Ryanair is one of the great options for its cheap flight prices in Europe. However, getting different sorts of discounts from other European airline companies is possible. Delta Airlines is known for its various domestic and international flights.
Moreover, it is preferable for Delta Airlines student discount. Create an account on the Student Universe website and send related documents to show that you are a student. You will obtain cheap tickets student discount on the Student Universe website for Delta Airlines destinations.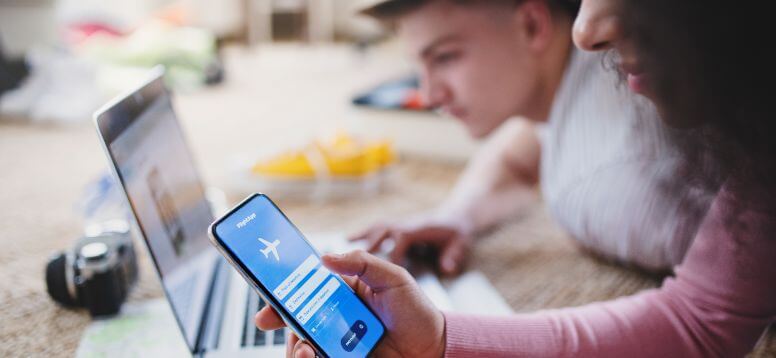 Ireland offers many advantages, supports, and values to its students. If you are a student in Ireland, you can have a discount from several clothing companies to travel. In this manner, the work in Ireland program is also valid to get a deal on your flight tickets. To activate your cheap airline tickets for students, you should contact your Student Leap Card.
What Are the Options for Cheap Flight Tickets Outside of Europe?
Perhaps, you are not planning to use student discounts in continental Europe, and you might be interested in special offers for students in the United States. Even though there are high numbers of airline companies that offer flights in or from the USA, there are a few companies that stand out.
In this case, United Airlines is one of the most popular airline companies in the USA. This company is very well-known for its domestic and international destination flights. Therefore, if you are a student seeking affordable flights in, from, or to the USA, you should definitely check their website! 😊
To be more specific, you must be 18-22 years old to be eligible for the United airlines student discount. Firstly, you should download the United app and sign up for your account. Afterward, you can choose your flight and select "discounted travel ."In this way, you could get around a 5% discount for each flight you book.
One of the ways to find a cheap flight is to set the alarm for student discount flights. Even though not all the companies offer cheap airline tickets for students, some airline companies, such as Turkish Airlines or Singapore Airlines, offer special flights with a student discount.
How About Other Continents and the Airline Companies?
Turkey, more specifically Istanbul, has a crucial position because it is a transit point from Europe to Asia and Africa. Therefore, it is not surprising that Turkish Airlines is one of the most popular airline companies, with many flights worldwide.
Luckily, this company has special terms and conditions that suit many students. By creating an account for Turkish Airlines and sending an updated document that shows you are currently a student, you could get student flight deals!
Even better, it does not matter if the flight is international or domestic, just showing an English document which explains you are a student is enough to find low-cost student flights! 😊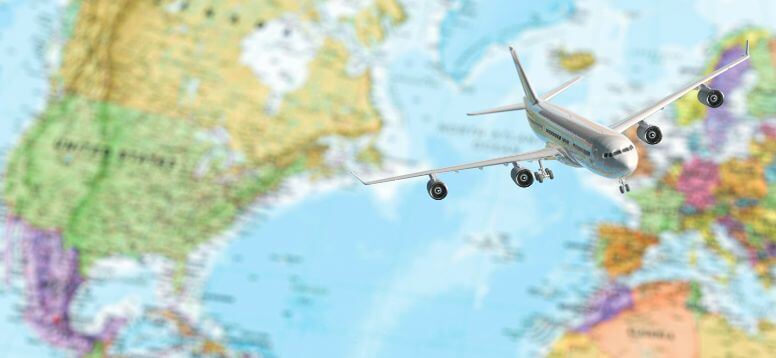 To sum up the Airline Companies With Student Discount
While there are hundreds of airline companies out there, not all offer cheap airline tickets for students. Therefore, we would like to sum up which airlines have student discounts, whether you would like to travel in Europe, the USA, Asia and more.
As mentioned above, Turkish Airlines offer special student travel deals up to 20% discount on domestic destinations and 10% off international flights.
Moreover, you can change your booking once without extra payments, and you would have 40 kilograms for free thanks to their booking terms for students.
Does Southwest do student discounts?
Cathay Pacific, Singapore Airlines, Pakistan International Airlines, American Airlines, and Southwest Airlines offer student discounts. So if you were wondering the answer to the question, does Southwest do student discounts? The answer is yes! 😊
You might be interested