Antalya Airport is an international airport located in Antalya, Turkey. It is one of the busiest airports in Turkey, serving millions of domestic and international passengers every year. The airport has two terminals: Terminal 1, which is used for international flights, and Terminal 2, which is used for domestic flights.
The airport is about 13 km from the city centre of Antalya and is easily accessible by car, Antalya taxi, and public transportation, and private transfer. Several shuttle buses and public buses operate between the airport and various locations in Antalya. Taxis are also readily available outside the airport terminals. Overall, Antalya International (AYT) Airport is a modern and well-equipped airport providing a convenient gateway for travellers visiting surrounding areas.
Traveling from Antalya Airport to City Centre
How to get from Antalya Airport to the City Centre? Depending on your budget and preferences, several convenient transportation options are available to travel from Antalya Airport to the city centre. There are several transportation options available to travel from Antalya Airport to the city centre:
Taxi: Antalya Airport taxis are available outside both Terminal 1 and Terminal 2. The journey from the airport to the city centre takes approximately 20-30 minutes, depending on traffic. The taxi fare from Antalya Airport to the city centre is charged according to a meter. The estimated cost is around 250 - 300 Turkish Lira, depending on the distance travelled and the time of day. It is important to note that the taxi fare may be higher during peak travel times or late at night due to increased demand. Confirm the estimated fare with the taxi driver before starting your journey to ensure you are charged a fair price.
Airport Shuttle Bus: The Havas Shuttle Bus operates between Antalya Airport and the city centre. The buses run every 30-60 minutes, and the journey takes approximately 45- 50 minutes. You can purchase your ticket at the airport or online in advance. Taxis are readily available outside both Terminal 1 and Terminal 2 at Antalya Airport.
Antalya Airport Busses: The Antalya Metropolitan Municipality (Antalya Buyuksehir Belediyesi) operates public buses from the airport to the city centre. You can take the 600 bus from Terminal 1 and the 800 bus from Terminal 2. The journey takes approximately 45-60 minutes, and the fare is affordable.

Private Transfers from Antalya Airport to City Centre
It is always perfect, comfortable, safe and faster to go from Antalya Airport to the city centre by private transfer. With AirportTransfer.com, you can list the vehicle types you want for Antalya Airport transfer (Sedan, Minivan, SUV, Minibus, Limo) and ask for your arrival time and the prices of the vehicles. With the convenience of online payment, Antalya Airport transfers with a private driver can be made with Credit Card, Apple Pay and Paypal. For any cancellation or change in your holiday, you can cancel your reservation free of charge up to the last 48 hours and get your money back 100%.
AT has private chauffeurs who speak English, are professional, courteous, and greet you on time. They will pick you up from the airport or the point you want at the exact time, help you with your luggage, are happy to help you during the journey and never ask you for an extra fee. Your private transfer vehicle has passed all maintenance and is comfortable and safe.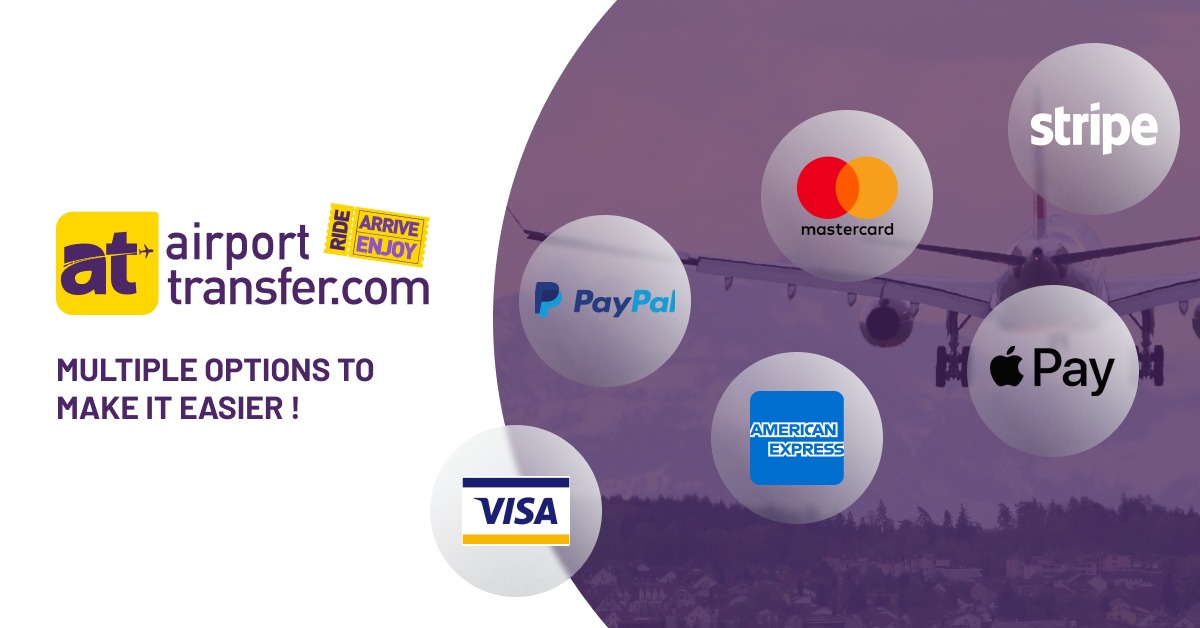 For example, you can contact your driver for any extra service you may need during your journey; baby seat, bike rack, pet-friendly vehicle, handicapped vehicle, etc. AirportTransfer.com provides 24/7 private airport transfer service worldwide and allows you to have a happy journey. You can reach the AT Professional Support Line team from the Whatsapp support line for all your questions, suggestions and comments.
The best Antalya Airport transfer reviews at airporttransfer.com!
Frequently Asked Questions
You might be interested