Private Transfer - Queenstown (ZQN) Airport
,If you plan a day trip to Queenstown, New Zealand, you're in for a treat. This picturesque resort town offers stunning alpine views, vibrant culture, and a wide range of outdoor activities for visitors.
From taking a Skyline Gondola ride to exploring the scenic Lake Wakatipu or jumping off the historic Kawarau Gorge Suspension Bridge, Queenstown has something for everyone, whether you're seeking an exciting adventure or a peaceful retreat.
One of the best ways to get to and from Queenstown Airport (ZQN) is by booking a private transfer through AirportTransfer.com. Our private airport car transfer ensures a hassle-free experience, allowing you to sit back, relax, and enjoy the stunning scenery on your way to your destination.
With AirportTransfer.com, there are no hidden fees, and we offer a 100% refund guarantee if you're unsatisfied with our airport chauffeur service.
Our online payment system is secure, so you can confidently book our airport pick-up service. Depending on your needs, we offer various vehicles, including sedans, limousines, SUVs, or minivans. We also understand that travel plans can change unexpectedly, so we offer free 48-hour cancellations.
Plus, our airport car service ensures we can cater to your transportation needs alone or with a group. So why wait? Book your private transfer with AirportTransfer.com today and experience the best way to travel in style.
With 24/7 customer support available on WhatsApp, AirportTransfer.com ensures a hassle-free journey for its passengers.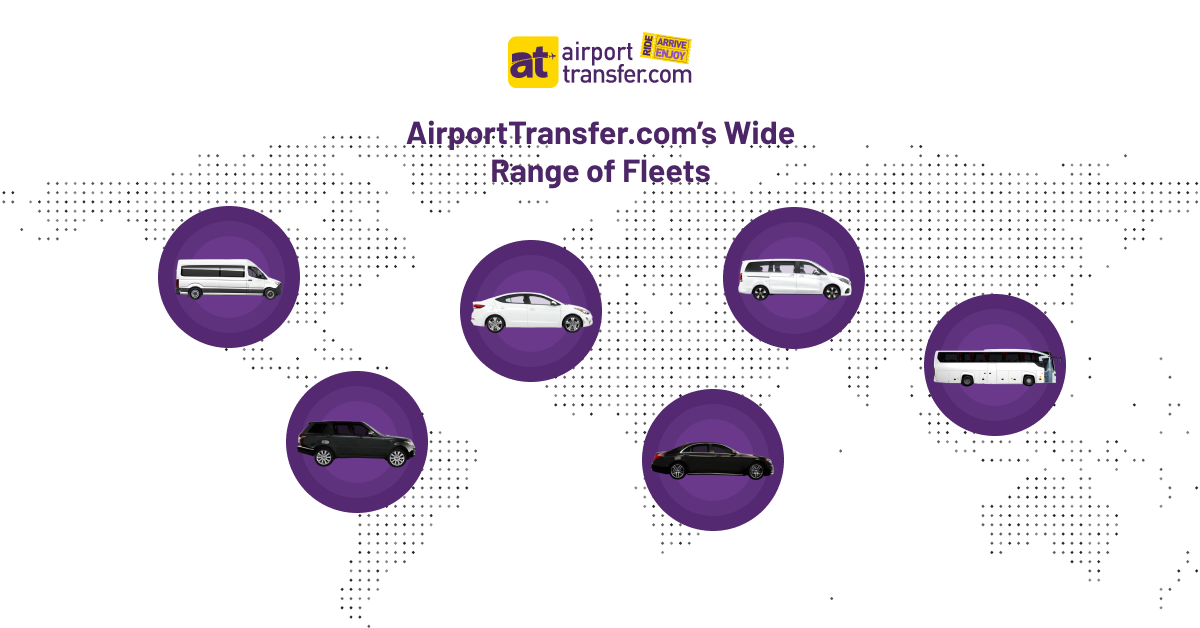 Our Promise to Deliver Customer Satisfaction Every Time
AirportTransfer.com offers reliable private transfer services with professional drivers, exceptional customer support, and a commitment to satisfaction. It's the top choice for many travellers due to its wide range of services and easy booking process.
The Best Queenstown (ZQN) Airport transfer reviews at airporttransfer.com!
Public Transportation - Queenstown (ZQN) Airport
Queenstown Airport (ZQN) is a gateway to the beautiful city of Queenstown in New Zealand's South Island. If you plan to visit downtown Queenstown and want to get to the city centre, a few transport options are available, including private airport transfers.
You can get from Queenstown Airport to the city centre by bus, taxi and private transfer. Let's take a closer look at Queenstown Airport transfers.
Public Bus
Public transportation is an option for those looking to transfer from Queenstown Airport to the city. Bus line 1 is available at Queenstown Airport, operating from the airport to Fernhill via the centre of Queenstown.
The bus runs every 30 minutes from 6:00 am until midnight, with a journey time of 20 minutes to Stanley Street in the city centre. You can purchase a single ticket from the bus driver for 10.00 NZD for adults and 8.00 NZD for children.
Bee Card: For those who plan on frequently using public transportation to get around Queenstown, obtaining a Bee Card can be an option. The Bee Card can be obtained from Paper Plus, located within the airport.
Good to Know:
Out of the available transportation options, taking the Queenstown airport to the city bus is the slowest method for reaching the city centre, taking approximately 20 minutes to arrive.
Due to the relatively small size of Queenstown, it may be possible to walk from the bus stop to your hotel with little difficulty.
Unlike the bus, private transfer service offers a direct and efficient transportation option. The driver will take you to your destination without additional stops or delays.
Airport Shuttle
If you're using a shuttle service, you could be the last passenger to be dropped off, as these vehicles are shared with other passenger groups. Various Airport shuttle companies operate in Queenstown Airport with shared rides. During peak traffic times or when multiple drop-offs are necessary, the journey can take up to 30 minutes.
Taxi
At Queenstown Airport, the taxi companies are located just outside the main terminal entrance. However, it's important to note that taking a taxi into town can be costly.
Good to Know:
Taxi services in Queenstown have caused disorder with reports of overcharging tourists and drunk individuals.
Complaints have been lodged about the high fares of green cabs, with some unable to identify the drivers responsibly.
Private transfers offer a fixed price and door-to-door service, eliminating concerns about being overcharged.