Private Airport Transfer - Ottawa International Airport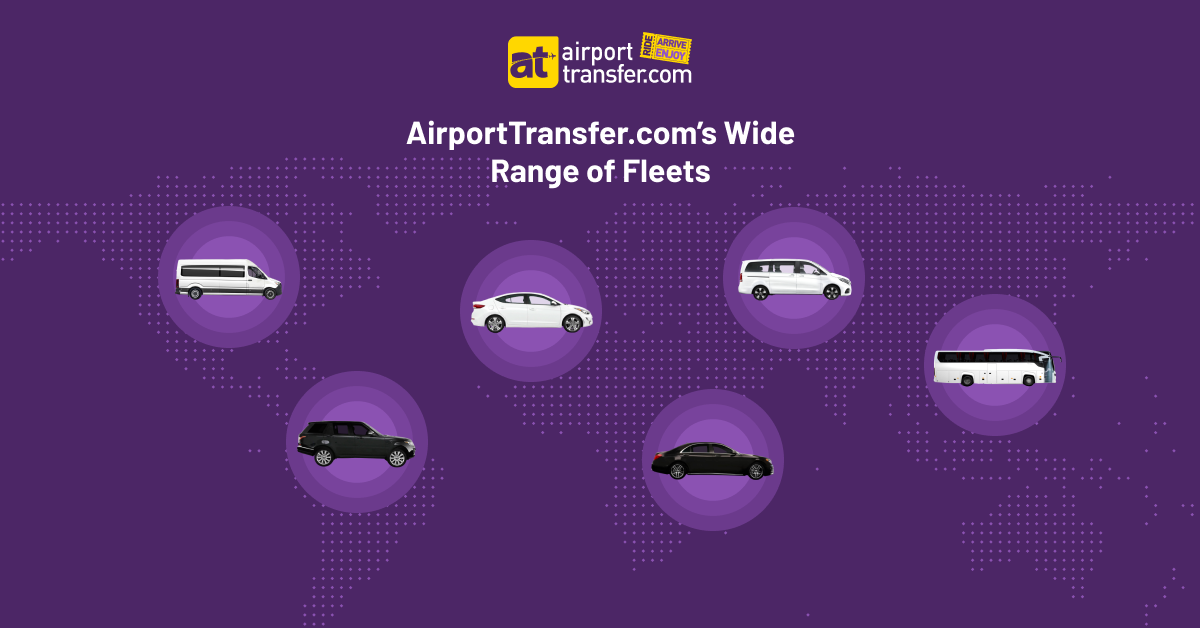 One of the great things about Ottawa is that it's home to some of Canada's most historic and iconic sites, must-see national museums, a thriving culinary scene, and abundant must-see activities. If you're planning a trip to Ottawa, you'll need to consider how to get from Ottawa International Airport to your final destination. While several transportation options are available, AirportTransfer.com offers travellers a wide range of benefits.
24/7 car service for door-to-door airport chauffeur service in comfort and style
Vehicle options include sedans, limousines, SUVs, and minivans.
Additional services available such as child seats, roof racks, elderly assistance, pet-friendly vehicles, and greeting/meeting
Easy online booking system with instant quotes and secure payment options
100% refund and free cancellation policy up to 48 hours before the scheduled transfer
Fixed fares with no hidden fees for transparent pricing
Professional drivers who are knowledgeable about Ottawa and can provide recommendations
Airport pickup service for hassle-free airport navigation after a long flight.
Experience the Best of Ottawa: A Guide to Top Attractions with AirportTransfer.com
Ottawa, the capital city of Canada, is a vibrant and diverse destination, offering a wide range of attractions and activities for visitors to enjoy. Here are the top attractions to check out during your visit and the convenience of seamless airport car transfer via AirportTransfer.com.
Canadian Museum of Civilization/History: Showcases Canada's history with exhibits like Canadian Children's Museum and First Peoples Hall.
ByWard Market: One of Canada's largest outdoor markets with fresh produce, artisanal products, and dining options.
Rideau Canal: UNESCO World Heritage Site and National Historic Site of Canada with boat tours and picturesque views.
Gatineau Park: Vast natural area for outdoor activities like hiking, skiing, swimming, and boating.
Dow's Lake: Scenic spot in Ottawa for picnics, strolls, and water activities like canoeing and kayaking.
Parliament Hill: Historic landmark with Gothic-style architecture, guided tours, and Changing of the Guard ceremony.
Museums: Ottawa has various museums like the Canadian War Museum, the National Gallery of Canada, and the Museum of Nature.
Nepean Point and Astrolabe Theatre: Lookout spot with scenic views of Ottawa River and Astrolabe Theatre, featuring outdoor performances during summer.
Book your Ottawa airport transfers today and get ready to experience the best of Ottawa just after you travel from Ottawa airport! Our customer service team can assist you anytime on WhatsApp, 24/7.
Countless Successful Daily Transfers: Hear from Our Happy Customers
At AirportTransfer.com, we believe that customer satisfaction is key. That's why we work hard to ensure every journey succeeds, no matter the destination or the circumstances. Book your airport transfer with AirportTransfer.com today and experience the difference for yourself.
The best Ottawa Airport transfer reviews are at airporttransfer.com!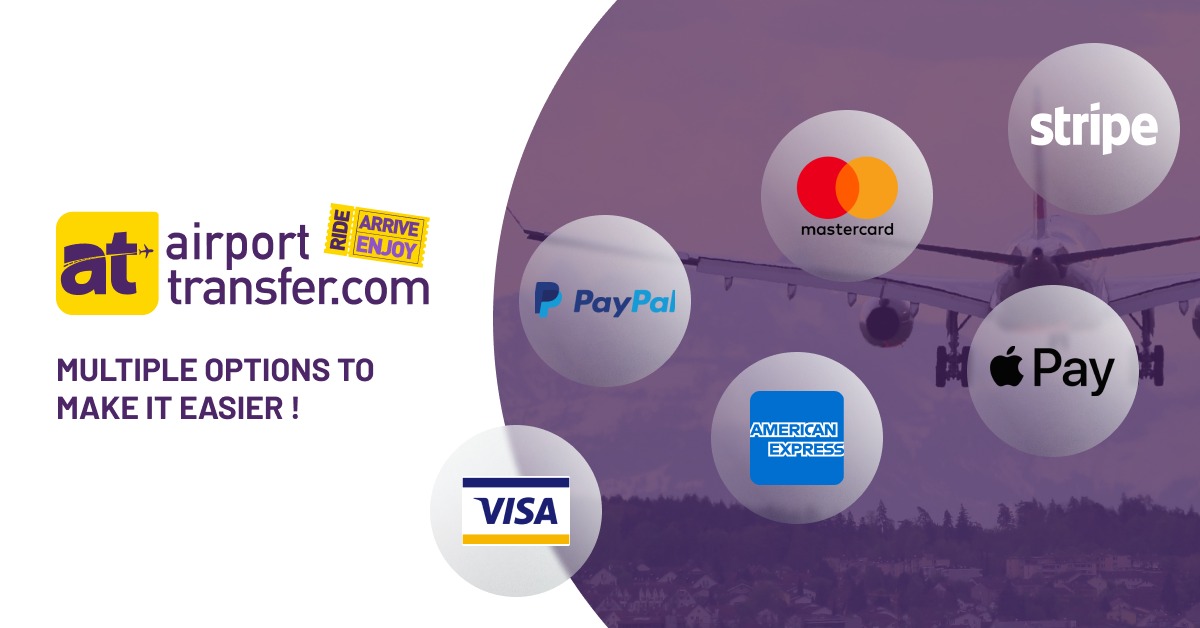 Public Transportation - Ottawa International Airport (YOW)
Several transportation options exist for the best Ottawa International Airport transfers, including bus, train, taxi, rental car and private airport transfers.
Bus from Ottawa International Airport
If you're travelling to Ottawa International Airport and looking for a way to get to downtown Ottawa, the city's bus system, OC Transpo, offers two airport bus routes: the 97 and the 6.
97 Bus from Ottawa airport to Downtown Ottawa
The 97 is the main airport bus, running 24/7 to the city centre every 15-30 minutes.
The travel time from the airport to downtown is around 40 minutes.
Route 97 serves several neighbourhoods, including South Keys, Alta Vista, Faircrest, Hurdman's Bridge, and Sandy Hill.
The Ottawa airport bus 97 ends downtown outside the Rideau Centre, providing access to the Byward Market, Rideau Canal, and other central locations.
Passengers can transfer to another local OC Transpo bus to reach their final destination in the city.
6 Bus from Ottawa airport to Downtown Ottawa
The bus runs every 30 minutes and takes around 50 minutes to reach the city centre.
The 6-bus route serves several neighbourhoods, including South Keys, Alta Vista, Old Ottawa South, The Glebe, and Centretown.
The bus ends its route downtown near Parliament Hill and Confederation Park, a short walk to the Byward Market, Rideau Canal, and other central locations.
Ottawa airport bus schedules: Buses run every 15 minutes during the day and every 30 minutes at night.
Good to Know:
To take the OC Transpo buses 97 or 6 from Ottawa airport, go to the Arrivals level (Level 1) and locate pillars 13-16.
A bus ride from the airport to the city of Ottawa costs CAD 4 (€5) per passenger.
Extra luggage on the bus is subject to an additional fee beyond one piece per passenger.
Train from Ottawa International Airport
You can also take the O-Train, Ottawa's commuter train line, accessed from Hurdman Station.
Take bus 97 from the airport to Hurdman Station (4 km/2.5 mi east of downtown Ottawa)
Transfer to the O-Train at Hurdman Station to reach your destination.
Line 1 of the O-Train stops at Lees Station, the University of Ottawa, Rideau Center, Parliament, and Tunney's Pasture.
The Rideau Center is a central location in downtown Ottawa, and Parliament is a popular tourist destination.
Travel time from the airport to downtown on this route is about 40 minutes.
The cost to get from Ottawa to Hurdman Station is only $3.
Taxi from Ottawa International Airport
The Ottawa Airport's taxi stand is on Level 1 (Arrivals), outside the central door. There are several taxi companies.
Taxis follow a standard pricing model based on a base fare and a per-kilometre rate, which remains consistent throughout the day. However, extra fees may be added. In conclusion, taxiing from Ottawa Airport to downtown can be quite expensive.
Booking a private taxi transfer in advance via AirportTransfer.com can offer a stress-free experience. You can avoid navigating the airport taxi queue and the uncertainty of the final taxi fare by arranging your transfer beforehand.
Airport Shuttle from Ottawa International Airport
Ottawa International Airport (YOW) has several shuttle options. One of the options is to use the shuttle service provided by your hotel. There are about 15 hotel shuttles in Ottawa airport services. The Ottawa shuttle service departs from the airport's Level 1 (Arrivals).