Edmonton Airport Transportations
Edmonton Airport is a popular airport for travellers visiting Alberta ski resorts. The airport is located in Edmonton, Alberta, and is the primary airport serving the Edmonton metropolitan area. From Edmonton, it is possible to reach several ski resorts in the Canadian Rockies, including Banff, Lake Louise, Jasper, and Sun Peaks. Some ski resorts and shuttle companies offer direct transportation from the airport to the ski resorts.
Edmonton Airport rental cars and taxis can be used as private transportation. Passengers using their private car can use Edmonton International Airport parking areas. There are various public transportation and shuttle services at the airport, as well.
By Bus
Line 747 operates between Century Park Transit Center and Edmonton International Airport. This line provides non-stop service. It operates 7 days a week between 04.10 – 12.30.
SkyShuttle
Edmonton Airport shuttle serves South and West Edmonton via Edmonton International Airport. Accessible from more than 70 stops along the way, including Via Rail, University of Alberta Hospital, and MacEwan University Dormitory.
Ebus
Ebus operates between Edmonton International Airport and Red Deer, Calgary, and Fort McMurray.
Red Arrow
Destinations such as Cold Lake, Bonnyville, and Smoky Lake are accessible with this service. It also offers links to other routes.
Leduc Transit
Two bus lines are connecting Leduc and Edmonton International Airport. Bus number 10 stops at the terminal and Premium Outlet Collection. The number 3 bus stops only at the terminal.
SunDog
Connects Edmonton International Airport to Edmonton, Edson, Hinton, and Jasper. Accessible from West Edmonton Mall and Downtown Edmonton.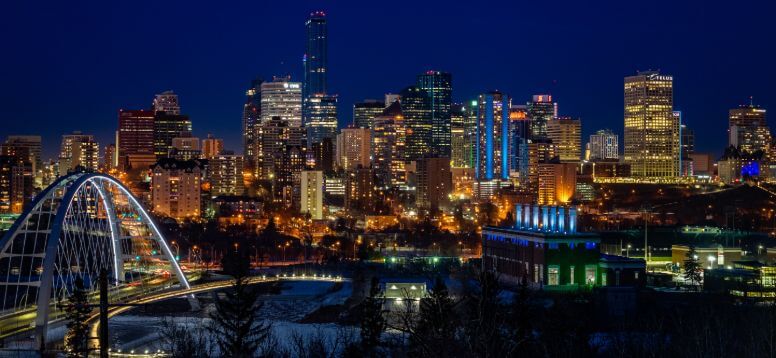 Edmonton Airport Private Transfers
airporttransfer.com, which provides reliable airport transfer services in Edmonton, makes your job easier with its online booking system. The best way to get professional and fast private transfers to and from Edmonton International Airport. Edmonton International Airport carry-on restrictions allow each passenger to have 2 pieces of baggage and this may cause chaos when you use public transportation. Want to access anywhere in the Greater Edmonton Area with the city's most experienced local chauffeurs?
You can choose the most suitable one for your budget by comparing prices among dozens of contracted ground transportation providers.
We also have options to suit all your needs at Edmonton Airport, limousine, luxury vehicles, standard sedans, SUVs, minivans, and more.
Avoid the Edmonton International Airport weather full of crowd and traffic and reach your destination by the shortest route. Our drivers have been serving the airport and surrounding areas for years and will offer you the most accurate route to destinations like Renaissance Edmonton International Airport hotel. If you are visiting the city for the first time, they will answer your questions to assist you. If you have requested additional services such as luggage assistance, child seat, roof rack during booking, they will offer them.
airporttransfer.com offers a 100% refund guarantee and free 48- hour cancellations on all your private transfers taxis for YEG. It offers 24/7 customer support on Whatsapp to make your journey hassle-free. Book your Edmonton International Airport transfer now and enjoy a comfortable journey with a fixed price advantage.