Private Transfers from Taipei Songshan Airport
Taipei is a bustling metropolis in northern Taiwan with a population of over 3 million. Despite its past as a quiet city, it's now a popular destination for tourists. Public transportation in Taipei can be overwhelming, especially after a long flight. That's why booking a private transfer with AirportTransfer.com is the most convenient way to travel between Taipei Songshan Airport and Taipei City.
With AirportTransfer.com, you'll be picked up right at the airport and taken directly to your hotel, ensuring a stress-free start to your Taipei itinerary. Forget about the hassle of dragging your luggage up and down MRT stations' escalators.
Our private transfer service offers a variety of vehicle options with air conditioning.
We provide a reliable airport pickup service for safe and comfortable travel.
Customise your city tour without worrying about time constraints with our 24/7 car service.
Additional services are available, such as child seats, elderly assistance, pet-friendly vehicles, and roof racks.
Fixed fares with no hidden fees and secure payment options.
We offer a 100% refund and free cancellation policy up to 48 hours before your scheduled transfer.
Our door-to-door airport chauffeur service ensures timely and safe arrival at your destination.
Pre-book your Taipei Songshan Airport transfers to your hotel and be assured of a driver waiting for you upon arrival.
Book your private transfer with AirportTransfer.com today and experience a hassle-free journey. Get personalized and reliable service from us, with 24/7 WhatsApp customer support for your convenience.

Discover Hidden Gems in Taipei with AirportTransfer.com
Taipei, the vibrant capital of Taiwan, has become one of the top tourist destinations in Asia due to its rich culture, food scene, and stunning scenery. If you're looking to experience a different side of Taipei, consider exploring these hidden gems with AirportTransfer.com.
Discover the thousand Taiwanese culinary specialities
Wander through Treasure Hill: Taipei's artists-in-residence district
Visit the old town of Taipei: temples and Chinese grocery stores
View Taipei from above at the Chinese Culture University
Visit the Nanshijiao Temple and learn about the art of Buddhist divination
From the delicious cuisine to the vibrant art scene, there's something for everyone in this bustling metropolis.
Book your Taipei Songshan Airport transfers for a trip to Taipei.
Countless Successful Daily Transfers: Why Customers Choose AirportTransfer.com
After a tiring flight, the last thing anyone wants is the stress of finding a reliable mode of transportation to get to their destination. With a proven track record of countless successful daily transfers, it's no surprise that customers consistently choose AirportTransfer.com for their airport transfer needs.
The best Taipei Songshan Airport transfer reviews are at airporttransfer.com!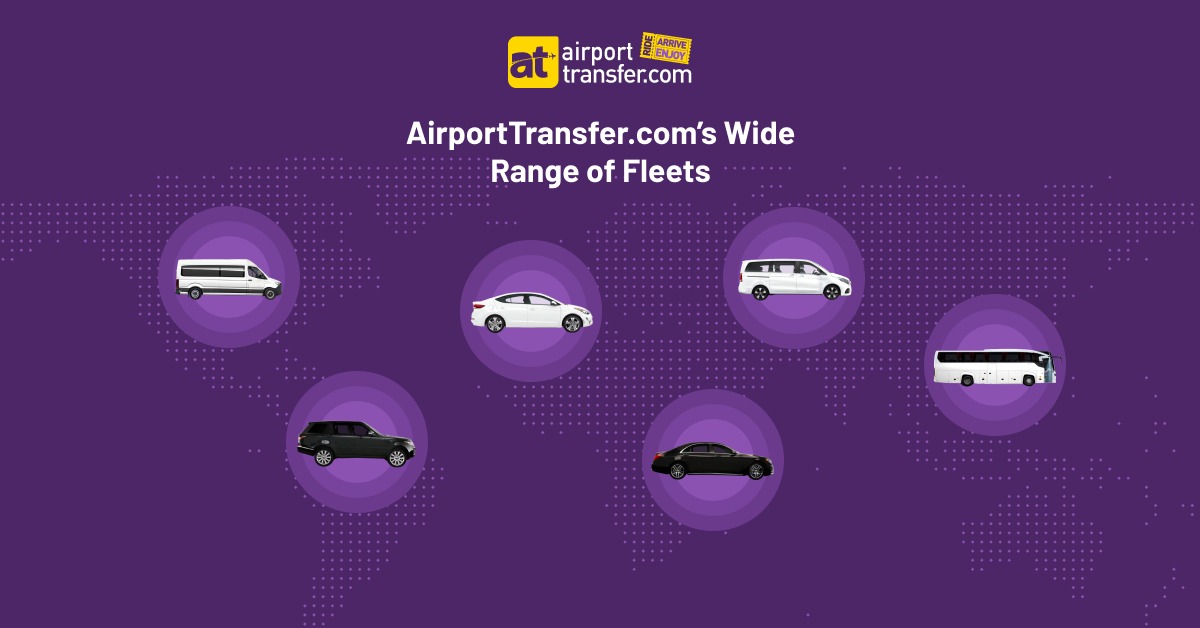 Public Transportation from Songshan Airport
If you're travelling to Taipei Taiwan via the Songshan Airport, there are several public transportation options including bus, metro, car rentals, taxi service and private airport transfers.
Bus from Taipei Songshan Airport
If you're looking for a way to get to your destination from the airport, taking the bus is an option. Two buses stop at both Terminals 1 and 2 at Taoyuan Airport and will take you to the city centre. The 1819A and 1960 buses provide transportation from Taipei Songshan Airport to the city centre, with the former going to Taipei Main Station and the latter to Taipei City Hall Bus Station.
Fares for both buses are affordable, with the 1819A costing €4.30 (TWD 135) and the 1960 costing €4.60 (TWD 145).
The 1819A runs hourly from 08:50 to 19:50 with a one-hour waiting time, while the 1960 bus only runs once daily at 17:40. Passengers should also remember to press the "STOP" button when their destination is approaching.
MRT Train & High-Speed Rail (HSR) from Taipei Songshan Airport
The Taoyuan International Airport Access MRT System, established in 2017, provides access to the city centre from both Terminals 1 and 2. MRT trains offer two types of services: express (purple) and commuter (blue), with the express service skipping some stops to arrive at Taipei Main Station in 35 minutes. To reach Ximending, transfer to the blue Bannan Line for one stop to Ximen Station.
A one-way ticket on the MRT train from the airport costs NT160 and can be purchased at the ticket counter or on Klook with shopping coupons for savings. Taipei's HSR is an alternative to MRT but is not located at the airport. Take a 20-minute U-bus ride to Taoyuan High-Speed Rail station and then board the train to Taipei HSR Station. The HSR ticket costs NT160, and an additional NT30 is charged for the U-bus ride. U-bus is also necessary for those taking the HSR to Kaohsiung on their day of arrival.
Good to know: Consumption of food or drinks, including chewing gum, is strictly prohibited within train stations and on trains.
Taxi from Taipei Songshan Airport
Airport taxis can be found outside the arrivals hall, but it's not advisable to take them unless you have heavy luggage or are travelling past midnight. Taxi rides from Taipei Songshan Airport to the city centre can be expensive, ranging from NT1000 to NT1200.
When taking a taxi in Taipei, it is important to have your destination address written in Mandarin, as many drivers do not speak English. Not all Taipei taxis accept card payments, so it is recommended to carry cash. If you want to save a little bit of money, consider booking a private transfer in advance. This is a great option if you are travelling in a group or have a lot of luggage. Private transfers are often more affordable than taking a taxi.