Public Transportations to Stansted Airport
There are many options for Stansted Airport transfer. For those who will use their private vehicle, there are Stansted car park lots at the airport. Others who would like to hire a car can consult car rental counters at Stansted Airport.
Public transportation options are buses to Stansted, airport to London train line going from Stansted Airport to Victoria Station and taking a private Stansted Airport taxi.
Disadvantages of Public Transport in Airport Transfers
Airport Bus and Coach
Passengers can use the bus service by booking in advance, to and from the London Stansted Airport. Stansted Airport shuttle bus times are every 30 minutes until 02:00 am.
National Express buses to Stansted, airport to Birmingham bus, Stansted Airport to Liverpool Street, or Tottenham Hale and other routes are also operated regularly outside the terminal building. Stansted express tickets can be purchased online at discounted price.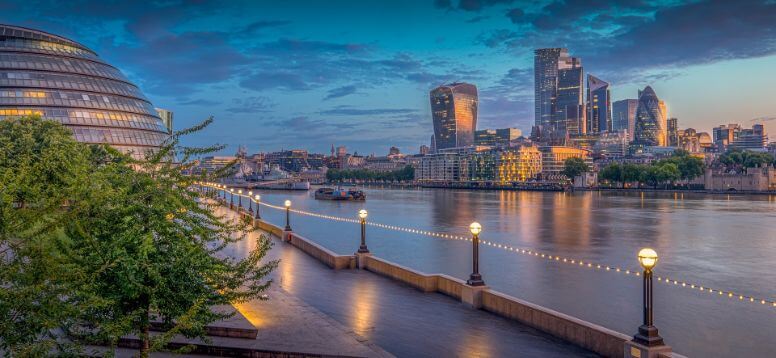 Regular Trains
As London Stansted Airport is located at the heart of London city, there are various railway destinations that passengers may use to arrive directly at the airport. The train station is placed under the Stansted Airport and allows passengers to leave in two minutes.
Other Stansted Airport transfer means can be taking a taxi to London Stansted Airport. From the center of the city, you can take a cab to Stansted Airport easily. Travelers are just recommended to be aware of the taxi prices.
You can reach some hotels close to the airport such as Hilton Stansted from the list below and you can take advantage of the fast booking option by preferring the Stansted Airport hotel shuttle if you want.
Maybe you are interested: The Best UK Airport Restaurants
Stansted Airport Private Transfer - STN Taxis
Booking a private airport transfer with airporttransfer.com can be preferred as a less stressful and faster transportation option. You can book a private airport transfer from Gatwick to Stansted from airporttransfer.com. There are the most popular vehicles for airport transfers in Bury St Edmund. If you want to take a taxi from Nottingham to Stansted Airport, we suggest you use our private transfer service airporttransfer.com. You cannot be sure about prices when you take a taxi, but with airporttransfer.com, that will never be a problem.
If you are curious, Free Things to Do in London to Spend Much Less…
✓ It takes about an hour to get from Stansted Airport to central London.
✓ For this one-hour journey, you can travel with airporttransfer.com's experienced local drivers.
✓You can easily make your reservation in just a few simple steps and experience the convenience of extremely comfortable transfer service.
✓ You can reach some hotels close to Stansted Airport from the list below, or you can use the fast reservation option by choosing the Stansted Airport hotel shuttle.
Contact us 24/7 on Whatsapp for all your questions and suggestions...