Airport Transportations to Louis Lambert STL
Airport transportation options at Louis Lambert Airport are bus and metro with public transport. Airport shuttle services such as Super Shuttle are also operated at STL Airport.
Uber and St Louis Airport taxi are private yet non-warrantable airport transfer options. Rental car service inside the terminal building is another private transfer alternative to hiring a personal taxi car.
Metrolink
– Metro Link is used to go from Louis Lambert Airport to downtown and different points of the city by public transportation.
– On this line at Metrolink Station, you can reach St. Louis and the Clayton area via the Red Line from Terminal 1 and Terminal 2. You can reach the Illinois suburbs in Clair County.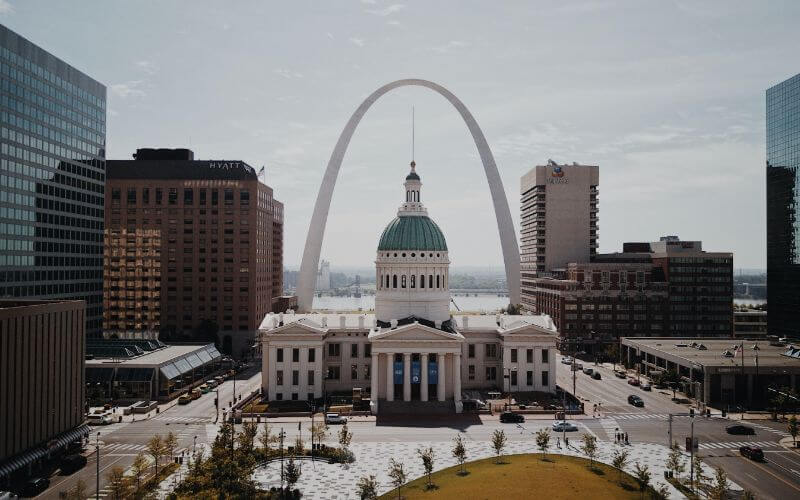 Public Bus to STL
You can reach Lambert Bus Port via a tunnel in Airport Terminal 1. There are two different bus lines as transportation services in St. Louis.
The bus line I-70 shuttle service runs between the airport and St. Louis and downtown Illinois.
The bus line I-270 shuttle service is located in St. Charles County Louis city center.
Louis Lambert Airport Private Shuttle
airporttransfer.com makes your job easier by bringing together the best land transportation providers at St Louis Airport.
📌 For fast, hygienic and end-to-end journeys to Missouri or St Louis, Mo you should choose airporttransfer.com.
📌 Make a reliable reservation at airporttransfer.com in just a few steps.
📌 Determine your embarkation and disembarkation point and your travel date.
📌 You can compare prices and then choose the vehicles that suit you best.
📌 Determine the type of vehicle you need.
📌 After defining them, you can specify your extra needs such as extra luggage, red carpet, elderly helper, and bicycle car rack in the notes section.
📌 Finally, make a secure payment online and your reservation is complete!
📌 airporttransfer.com collaborates with top ground transportation companies in the United States.
📌 You also have the right to a 100% refund for your reservation.
📌 You can write to the 24/7 customer service on Whatsapp in the lower right corner.