Samos Airport Private Transfer Service
Private transfer services can be arranged in advance for a more personalized and convenient transportation option. AirportTransfer.com provides a dedicated vehicle with a professional driver, ensuring a hassle-free journey from the airport to your desired destination. You can book a private transfer from Samos Airport in advance on AT. You can visit airporttransfer.com, enter your travel details (such as date, time, and pickup and drop-off locations), and choose the vehicle type that suits your needs. Online booking typically involves providing your contact information and payment details to secure your reservation.
You can contact AirportTransfer.com directly via WhatsApp or email to inquire about their services and make a booking. The support team will assist you with booking, provide options, and answer any questions. When booking a private transfer for Samos Airport, providing accurate information such as your flight details (arrival time, flight number) and destination address is essential. This helps AT arrange smooth and timely pickup from Samos Airport.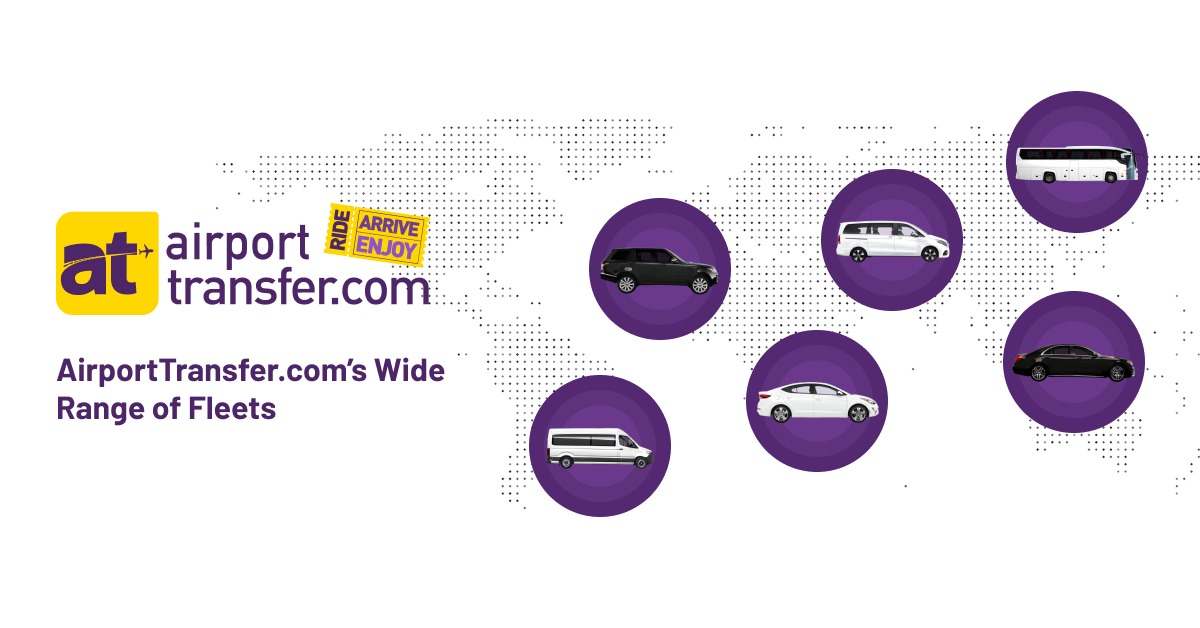 It's advisable to book your private transfer in advance, primarily during peak travel seasons, to ensure availability and secure your preferred vehicle. Additionally, booking in advance allows you to compare prices, choose a reputable company, and have peace of mind knowing that your transportation is arranged before your arrival.
Review the cancellation policy (100% refundable, and you can free cancel up to the last 48 hours before your transfer dates), payment options (Credit Card, Apple Pay, PayPal), and any specific terms and conditions associated with your chosen private transfer service.
There are several famous cases where travellers opt for airport transfer with a private driver: AirportTransfer.com offers convenience and comfort, especially for individuals or groups with a lot of luggage or those seeking a seamless and stress-free journey. Having a private driver means you don't have to worry about navigating public transportation, waiting in long queues, or carrying heavy bags. The driver handles all the logistics, allowing you to relax and enjoy the ride.
Private transfers can save valuable time, particularly for travellers on a tight schedule or with connecting flights to catch. The private driver will wait for you at the airport upon arrival, eliminating any waiting time. They know the local roads and traffic conditions, ensuring an efficient and prompt journey to your destination.
Private airport transfers with a driver are popular among travellers who value convenience, comfort, personalized service, and peace of mind. They provide a reliable and efficient mode of transportation, allowing you to start your trip positively.
The best Samos Airport reviews are at AirportTransfer.com.

Public Transportation from/to Samos Airport
There are several transportation options available for passengers travelling to and from Samos Airport:
Samos Airport Taxi
Taxis are available outside the terminal building, offering a transportation option to various destinations on the island. The taxi fare is based on a metered system, and confirming the fare with the driver before starting the journey is recommended.
Samos Airport Bus Service
Public buses operated by KTEL Samos provide transportation between Samos Airport and different towns and villages on the island. The bus stop is located just outside the terminal building. The bus schedules may vary depending on the season, so checking the timetable in advance is advisable. Bus tickets can be purchased directly from the driver.
Samos Airport Car Rental
Car rental services are available at the airport, allowing travellers to rent a car and explore the island at their own pace. The car rental desks are located in the arrivals area of the terminal building.
It's important to note that transportation options and services may change over time. To ensure the most up-to-date information on transportation from Samos Airport, it's recommended to check with the airport authorities, visit their official website, or contact the respective transportation service providers.
It's always advisable to check the official website of Samos Airport or contact the airport authorities for the most up-to-date information on transportation options, schedules, and fares. Additionally, it's a good practice to consider your journey's specific requirements and preferences to choose the most suitable transportation option for you.