Santo Domingo Las Americas International Airport Public Transportations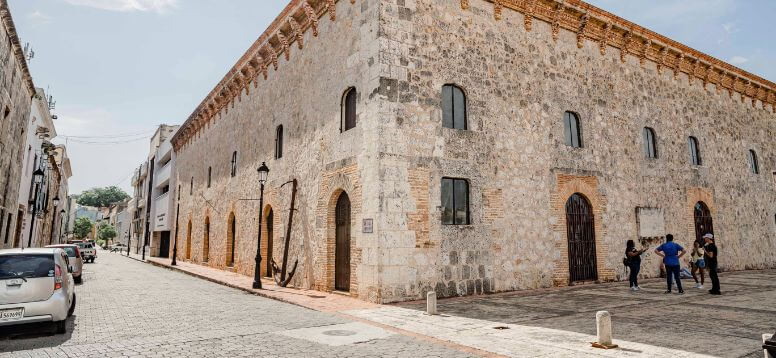 There are different transport options to transfer from Las Americans Airport to surrounding areas and the centre.
Airport transportation services at Santo Domingo Airport are taxis, public buses, airport shuttles, car rental services and transportation companies providing private airport transfers.
Santo Domingo Airport Bus
Passengers can access the buses departing from Santo Domingo Las Americas International Airport to the Parque Enriquillo in the city centre and Boca Chica on the upper level in Terminal A.
However, buses do not have a scheduled route and programme, so it is recommended for passengers to take private airport transfers and taxis.
Airport Shuttles - SDQ
Santo Domingo Airport shuttles can be found outside the terminal.
Many transportation companies provide shuttle services from the airport to Santo Domingo.
Some hotels also have shuttle services.
Passengers are recommended to get information from their hotel in Santo Domingo (Barcelo Santo Domingo, Jaragua Hotel, Casa Santo Domingo, Napoli Hotel or others) for the transportation service.
Private Transfer Santo Domingo SDQ
Santo Domingo Las Americas International Airport is one of the busiest airports in the Dominican Republic. There are many things to do in Santo Domingo, the most crowded city in the country.
Whether you visit Santo Domingo or La Romana for business or tourism, the fastest and easiest way to travel to or from the airport is a private airport transfer.
In this way, you do not need to get lost in the airport crowd, and you can get to your destination without waiting for a taxi or bus. airporttransfer.com offers a personal and comfortable transfer that you cannot encounter in any Santo Domingo taxi.
AT has gathered the best transfer providers in the region. You can choose the vehicle type you desire (SUVs, Minivans, Electric cars, Sedans, Economy class, Limousines, and more) to be transferred and meet your driver in advance.
You can personalize your journey with special services (roof racks, elderly assistance, luggage handling, red carpet, child seats, bicycle racks, meet & greet service with a name table, VIP greeting) without any hidden fees!
– You can make your airport transfer payment safely via the online secure payment method of airporttransfer.com.
– Our private transfer services are %100 refund-guaranteed, and we offer free cancellation within 48 hours.
– You can book your private transfer in just three steps.
– Enter your pick-up and drop-off locations; choose your vehicle among different types; add extra services and arrive wherever you want hassle-free and comfortably!
☎️ Airporttransfer.com's experienced customer service is on Whatsapp 24 hours every day to assist you before, during and after your private airport transfer in the lower right corner.