Santo Domingo Las Americas International Airport (SDQ) is the main airport serving Santo Domingo, the capital city of the Dominican Republic. It is about 30 minutes east of Santo Domingo's city centre, near Boca Chica. Las Americas Airport offers travellers a range of amenities and services, including shops and restaurants, duty-free stores, currency exchange, ATMs, and car rental agencies. In 2019, Las Americas International Airport handled over 7 million passengers, making it one of the busiest airports in the Caribbean region. So, what means of transportation are there to go from Las Americas Airport to Santo Domingo?
Travelling from Santo Domingo Las Americas Airport to City Center
How can I get from Las Americas International Airport to Santo Domingo? There are several transportation options available for travellers to get from Las Americas International Airport to the city of Santo Domingo:
Caribe Tours - Santo Domingo Airport Bus Service
Domingo is called "Caribe Tours." The bus stop is outside Terminal B, and you can easily identify it with the Caribe Tours sign. The Caribe Tours bus service is affordable and frequently runs from the airport to Santo Domingo. The fare is around 200-300 Dominican pesos (around 10 dollars) per person, depending on the destination. However, the buses can get crowded during peak hours, and the journey can take longer due to frequent stops. Buying your ticket in advance, either online or at the airport ticket booth, is recommended to ensure availability and avoid waiting in long lines. Also, have the cash to pay for your fare, as credit cards are not accepted on the buses. Alternatively, Caribe Tours operates a bus from Puerto Principe to Santo Domingo twice daily. Tickets price 8 - 45 dollars, and the journey takes six hours.
Santo Domingo Airport Taxi to Santo Domingo
Taxis are available at the airport and can take you to your destination in Santo Domingo. You can either use the official taxi service or hire a private taxi. Santo Domingo taxi fare will depend on the distance travelled and the time of day. Remember that the traffic in the city can be heavy, and the journey can take longer during peak hours. It is also important to have cash on hand to pay for your fare, as some taxi drivers may only accept credit cards.
Santo Domingo Metro Line
The Santo Domingo Metro is a modern and efficient mode of transportation that serves the city and its suburbs. The closest metro station to the airport is "Las Americas," located about 5 kilometres (3 miles) from the airport. You can take a local bus from the Las Americas metro station to the airport. However, remember that the local buses can be crowded and uncomfortable for travellers with luggage. Overall, the Santo Domingo Metro is convenient and affordable for travellers exploring the city and its attractions. However, if you need to reach the airport, it is recommended to use other transportation options such as private transfers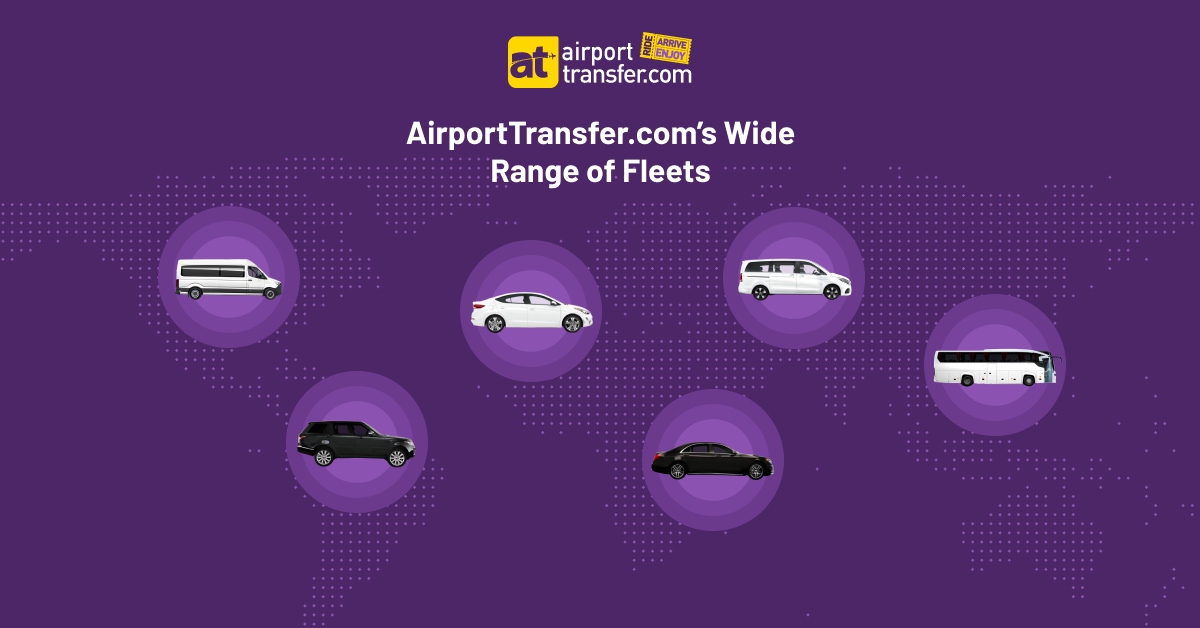 Private Transfers from Santo Domingo Las Americas Airport to the city
AirportTransfer.com has impeccable and immediately available customer service before and after Santo Domingo transfers. Professional, punctual and reliable drivers, our priority is for you to have a comfortable and satisfying journey. All Las Americas Airport transfers are 100% refundable and free cancellation up to the last 48 hours.
Vehicles are listed on the website according to each customer's needs, such as SUVs, Minivan, Sedan, Limo, Minibus, etc. You can examine all models and transfer prices of Santo Domingo. Booking a private airport transfer from Las Americas Airport to the city centre is fast and reliable. All prices are fixed, and no additional fees are charged afterwards.

The Whatsapp Support Line team is available 24/7, every day of the week, to answer your questions and take note of your suggestions. Providing a reliable and professional private airport transfer service from end to end worldwide, airporttransfer.com brings together the best land transport companies in the Dominican Republic, allowing you to have great experiences. Take your time, and book your private chauffeured Las Americas Airport transfer now!
The best Las Americas International Airport transfer reviews at airporttransfer.com!
Frequently Asked Questions
You might be interested