Private Transfers from Raleigh Airport to Downtown
By booking your transportation, you can ensure that you get to and from Raleigh Durham International Airport RDU and your hotel or destination in a way that is both convenient and fits your budget. It is especially important when travelling to a new place. At AirportTransfer.com, we provide a wide range of transportation options for individuals and groups travelling to and from Raleigh Durham International Airport (RDU).
Whether you are in town for business or on vacation, we offer the best airport transportation services in the industry. No matter the reason for your visit to Raleigh, NC, we have a solution to meet your transportation needs. As you leave Raleigh Durham International Airport (RDU), a clean car and a trustworthy driver will be waiting for you at the entrance to take you to your next destination.
When you book your transportation with AirportTransfer.com, you can add additional services to your transfer, such as First Class, Red Carpet, Elderly Assistance, Private Luggage Handling, and Bicycle Car Rack. You can book your private transfer at a fixed price with a 100% refund guarantee. A customer support team is available 24/7 on Whatsapp to assist with any of your needs, complaints, or questions.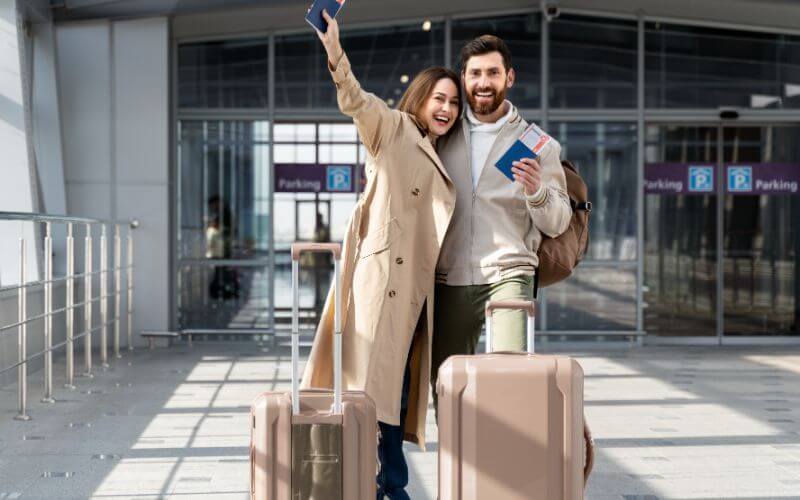 Ground Transportation - Raleigh-Durham Airport
There are several travel options between Raleigh-Durham International Airport (RDU) and downtown Raleigh. The duration of the trip and the mode of transportation you choose will depend on your preferences and the available time. Some options for getting from the airport to downtown include cab service, bus, airport shuttle services, car rental, and private airport transfer.
Bus
Public transportation from Raleigh Airport (RDU) to Downtown Raleigh is not the most convenient option, as no direct bus is available for this route. While it is the least expensive way to make this journey, it can be time-consuming and requires at least one transfer. Passengers can catch The GoTriangle bus at Terminal 1 in zones 2 and 3 or Terminal 2 in zones 6 and 7.
To travel from Raleigh Airport to Downtown Raleigh by bus, you must take the RDU Connect bus to the GoTriangle Service Center. You can catch Route 100, which will take you into Downtown Raleigh. The entire trip may take around one hour, depending on traffic conditions.
RDU Bus Shuttle Schedule: The RDU bus operates every 30 minutes from Monday to Friday, departing from Terminal 1 at 6:38 am and running until 6:08 pm. On Saturdays, the bus operates from 7:38 am to 6:08 pm.
Taxi
Taxis can be found at designated ranks outside Terminal 1 and Terminal 2 at Raleigh Airport. At Terminal 1, the taxi rank is located outside the baggage claim at the terminal's north end. At Terminal 2, taxis can be found on the lower level outside the terminal's north end.