Private Transfers O'Hare Airport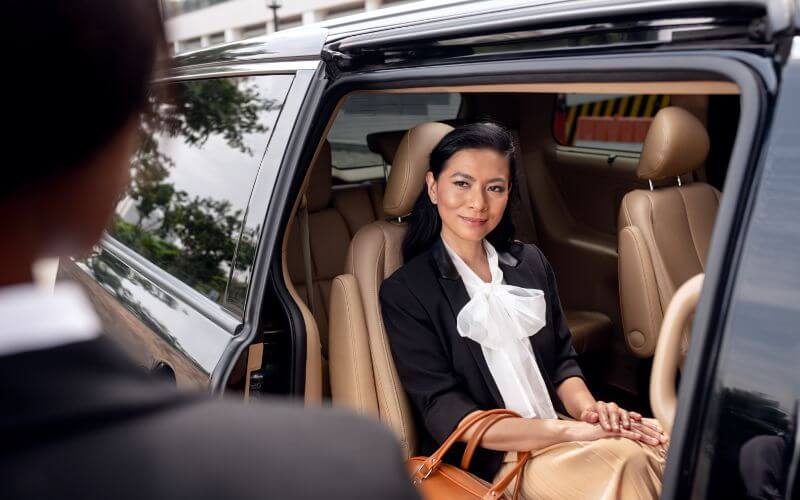 The easiest and fastest way to travel to or from Chicago O'Hare International Airport is to take a private transfer service. The biggest advantage of booking a private transfer as soon as you buy your flight ticket is knowing well in advance what type of vehicle you will be boarding and how much you will pay.
airporttransfer.com allows you to see the most experienced and competent transfer companies in Chicago with a single click. You can compare prices between these vehicles, all of which provide different types of services, and book your airport transfer in just three steps.
What Should I Do If I'm Delayed? We are sorry to hear that you have experienced such an inappropriate situation. However, as airporttransfer.com, we produce the best solutions to help you. If you think you are more than 30 minutes late, you can contact us via live chat or email. airporttransfer.com customer support team will contact your local driver to let them know. Ultimately, you will get a transfer service that suits your transportation and needs.
Transfers Chicago O'Hare International Airport
Shuttles
Two-way transportation to O'Hare is possible with the airport shuttle in Chicago. Go Airport Express serves many neighborhoods and suburbs. You can access these services from united terminal O'hare stops in Terminal 1 Gate 1E, Terminal 2 Gate 2E2, Terminal 3 Gate 3E, and Terminal 5 Gate 5E.
Regional buses
You can use regional buses to get to O'Hare Int Airport from areas in Illinois, Indiana, Iowa, and Wisconsin.
Act II Transportation: Chicago Airports and Quad Cities
Coach USA / Van Galder: Janesville, WI, Madison, WI, South Beloit, IL, and Rockford, IL
Coach USA/ Wisconsin Coach Line: Kenosha, WI, Racine, WI, Milwaukee, WI Brookfield/Waukesha, WI, Milwaukee, and Mitchell Airport
Express Air Coach: West Lafayette, IN, Champaign/Urbana, IL, Hammond, IN, and Elgin, IL
PCC/Peoria Charter Coach: Peoria (Bradley, City Link), Normal (IL State, IL Wesleyan, Amtrak Uptown Station), Bloomington/Normal Airport, Champaign (University of IL, Amtrak IL Terminal), Chicago (Midway Airport, Amtrak Union) station).
Reindeer Shuttle: Chicago, Purdue University (West Lafayette, IN) Indianapolis, IN, and Crestwood, IL
Public transit
You can use the CTA, Metra, and Pace routes to access Chi O Hare International Airport by public transport.
CTA Blue Line: Provides train and bus service to Chicago City and the suburbs.
Metra: With the Metra North Central Service train line, you can reach downtown Chicago and its northern central suburbs and Antioch.
Pace 330: Serves from O'Hare to Archer Ave/Harlem Ave. Along the route, the Amtrak/Metra BNSF Line stops at La Grange Road Station, Quarry Shopping Center, and Countryside Plaza. If you need to travel between two airports, such as LAX to Chicago, you can take a two-hour journey with the CTA via the city center.