Public Transportation - Norwich Airport
Transportation options to and from the airport include taxi, bus, car rental and private airport transfers.
Bus Services
Travellers can use the bus from Norwich airport to the city Centre. The airport offers two types of buses from Norwich airport to the city Centre, including the Airport Park & Ride and local buses.
The Airport Park & Ride service frequently runs from the city center to the airport and back from Monday to Saturday. However, it's important to note that this service is unavailable on Sundays, and travellers may need to consider other transportation options if they travel on this day.
For local buses, passengers can find two bus stops on Cromer Road near Tesco Express. By taking a direct walking route from the terminal building, travellers can easily reach the bus stops within 8 minutes.
Good to Know:
Private airport taxi transfers from Norwich airport are a flexible transportation option available 7 days a week if you travel on Sundays.
Train
There is no train station at the airport. While there is no train station at the airport, passengers can still benefit from private transfers available 24/7.
Taxi
Travellers looking for transportation to and from Norwich International Airport may consider taking a taxi.
The airport's official taxi service, Norwich Airport Taxi, offers a stand just outside the terminal building for easy access.
However, it's worth noting that taking a taxi to Norwich Airport can be quite costly, particularly when paying a return fee. In addition to the initial metered fare, there may be extra charges for baggage, late-night rides, and other factors. As such, knowing the potential cost before choosing Norwich taxis is essential.
Good to Know:
Unlike taxis, private airport taxi service offers a fixed price for the journey so that travellers can avoid any surprises or additional fees.
Private Airport Transfers - Norwich International (NWI) Airport
Norwich, the regional capital of East Anglia in Norfolk, is known for its rich and well-preserved architectural heritage. It's considered the best-preserved medieval city in Great Britain, with a blend of historical and modern boutiques.
If you're planning a trip to Norwich, then you'll need a Norwich Airport transfer. AirportTransfer.com is the best way to start your journey. Our airport transfer service offers a seamless and stress-free way to reach your destination.
We offer airport car transfer and airport chauffeur service, ensuring you travel comfortably and in style.
Our car service caters to your needs with airport pick-up, reliable online payment, and a 100% refund guarantee with free cancellation within 48 hours.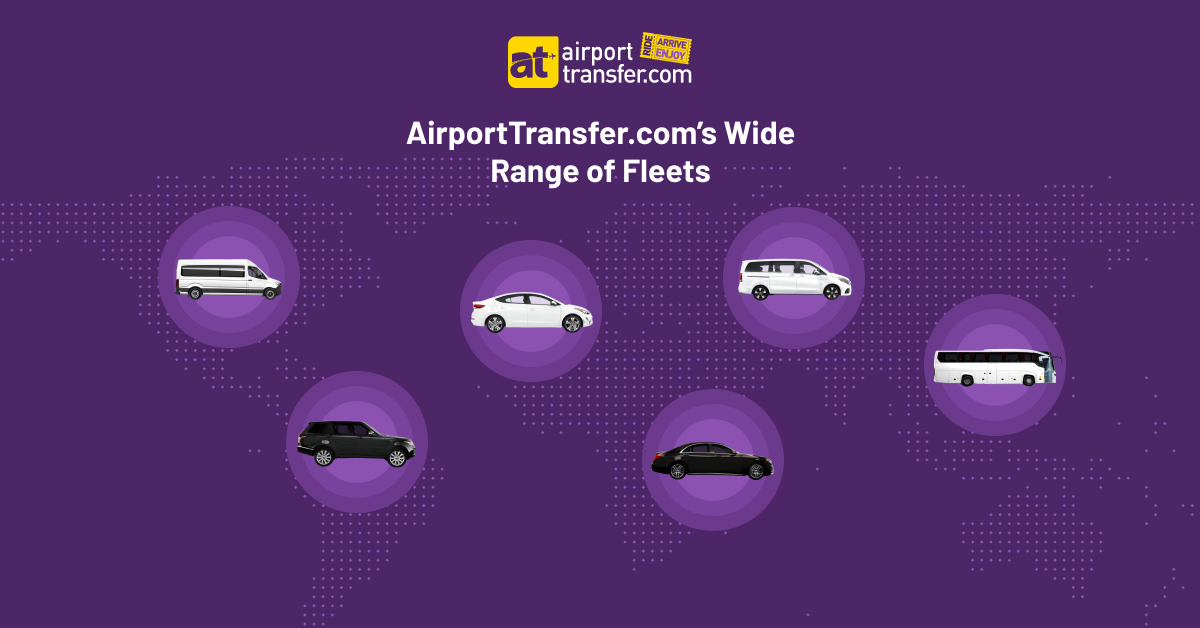 We offer a variety of executive cars, including Limousine, Minivan, or Sedan, to suit your transportation needs.
We offer extra services to make your ride more comfortable, like Car Seat, Booster, Red Carpet, Bicycle Car Rack and Elderly Assistance options. We are also Pet Friendly so that you can travel with your furry friend without worries.
If you are heading to Norwich, our private Norwich International Airport transfer service offers a safe and comfortable start to your journey. We cover Norwich Airport transfers and ensure you reach your destination with ease.
Our customer service team is always available 24 hours daily to ensure a seamless transfer experience. You can reach us anytime on WhatsApp.
Customer Reviews: Your Guide to Booking on AirportTransfer.com
At AirportTransfer.com, we understand the importance of a reliable and comfortable transfer service. That's why we offer door-to-door transfers with a professional driver to ensure you arrive at your destination safely and on time.
So, if you're planning a trip to Norwich, let our customer experiences guide your next airport transport service booking.
The best Norwich International Airport reviews are at AirportTransfer.com!