Public Transportation Minneapolis–Saint Paul International Airport
Minneapolis Saint Paul Airport transportation is provided mainly by ground transportation. St Paul Minneapolis Airport shuttle and train services operate regular transfers. Those who do not fancy using public transport can hire a vehicle from the Minneapolis Saint Paul Airport car rental counters. Moreover, airport taxi service to or from Minneapolis can be used to reach the desired destination either as private car service or a shared ride. Light rail transit trains can travel between Terminal 1 and Terminal 2; Minneapolis Airport to downtown Minneapolis and to the Mall of America. Airport shuttle system Light rail operates 24 hours a day, every day of the week.
This line is a good opportunity to try Minneapolis Saint Paul Airport restaurants located in different terminals if you have enough time of course.Many destinations in Minneapolis and St Paul are easily accessible with Route 54, which provides a city bus service. Southwest Transit flights are operated to the airport only in case of special requests. It is necessary to make a reservation for the buses that take passengers from both Terminal 1 and Terminal 2. Jefferson Lines's scheduled bus service provides access to the states of Minnesota, Wisconsin, Iowa, North Dakota, South Dakota, Nebraska, Idaho, Washington, Montana, Arkansas, Missouri, Kansas, Oklahoma, and Wyoming.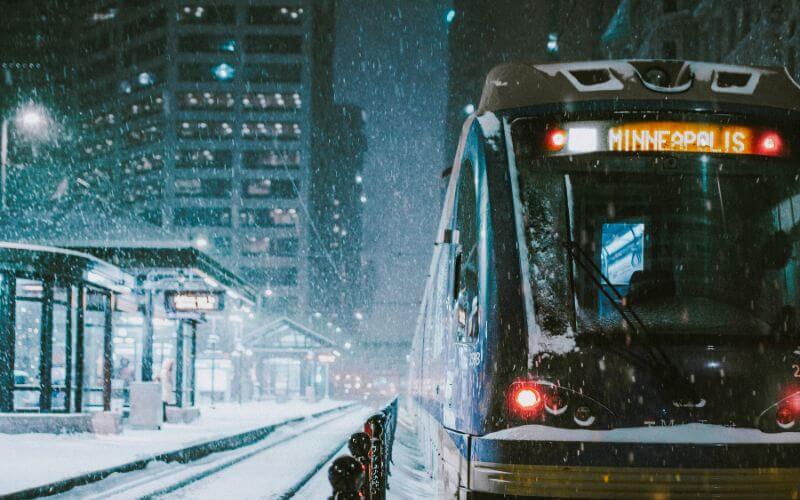 Minneapolis Airport Transfer - MSP
Save both time and money from Minneapolis Saint Paul Airport to your hotel by using Airporttransfer.com's private transfer service for easy, fast, and safe transportation to and from the airport in the Twin Cities. Easily reach the most experienced airport transfer providers and the best taxi service to MSP Airport. Reach your desired destination from the airport's transit center without the hassle of public transportation or expensive taxi cab services. At AirportTranfer.com, you have the privilege of 48-hour free cancellation and 100% refund for Minneapolis–Saint Paul International Airport shuttle transfers.
Compare prices, choose the one that suits you best among sedan, executive, SUV, MPV, e-Car, and more. Add such extra services as child seats, bicycle racks, luggage handling, elderly assistance, roof racks, red carpet, meet%greet service, and so on according to your needs.
Get ready to meet the fastest way to make low-cost airport transfers. A professional customer care team is on Whatsapp 24/7 to assist you before, during and after your transfer service.