Midway International Airport Public Transportations
There are several different public transportation options from Chicago Midway Airport to downtown Chicago city center. Car hire counters inside the terminal provide private car service to passengers who would prefer to drive their vehicle in the city.
CTA Orange Line
Chicago Transit Authority (CTA) provides the Chicago airport shuttle service to reach the city center and surrounding areas from the airport by both Chicago Midway Airport train and bus. Orange Line provides active service between 4:00 and 01:00 on weekdays. Trains reach the city center directly from Midway and then return on the same route.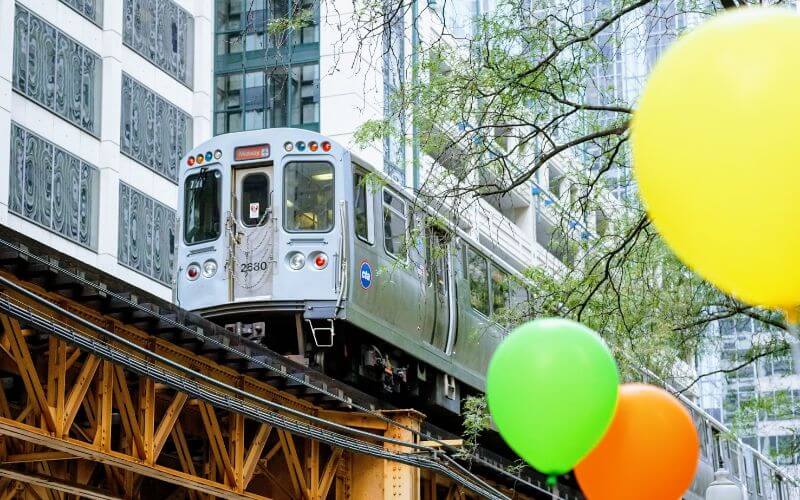 Travel time is approximately 30 minutes. The CTA Orange Line station is connected by a covered walkway to the Midway Airport terminal building. You can buy tickets from vending machines with cash or credit cards. There is no direct transportation from Chicago Midway Airport to Notre Dame University, but there are transfer options from the city center.
CTA Buses
There are 9 different bus routes that CTA provides to and from different parts of the city. The bus service to Midway Airport is from such locations as Lake Park, Kenton, Archer, Austin, Museum of Science, Ford City Mall and 63rd Street
Pace Buses
Between Orland Square Mall and the CTA Midway Transportation Center, between 104./Pulaski and the CTA Midway Transportation Center, between 111./Natoma and the CTA Midway Transportation Center, Tinley Park Mental Health Center and CTA Midway Transportation operate.
Rather than cheap rides to and from Midway Airport, there are also Chicago Midway Airport taxi services outside of the terminal. Local taxis are risky for private transfers from airports due to unfixed prices and unfamiliar drivers.
Midway Airport Private Transfer - Chicago Shuttle Service
How about starting your visit to Chicago hassle-free? Book now to have comfy, safe and hygienic Midway Airport transportation to the suburbs, Chicago hotels or the heart of the Metropol with the best airport transfer vehicles! You can make your reservation with a secure payment method in just a few steps at a flat rate. Luxury cars, economy sedans, minivans, SUVs and much more... You can experience an end-to-end private airport transfer experience by a local and experienced driver in the United States. For those wondering: 15 Free things at Airports !
- Hygienic vehicles
- Extra service options (red carpet, bicycle car rack, pet-friendly, elderly assistance)
- Wide variety of vehicle types
- 100% money back right
- Local and polite drivers
- 24/7 helpline on Whatsapp