Private Transfers at Katowice Airport
From Katowice international airport to the city centre or your hotel experience a seamless, comfortable and private chauffeur-driven transfer from end to end. AirportTransfer.com offers private transfer services at almost all airports worldwide, including Poland.
AT offers passengers a 100% refund and free cancellation up to the last 48 hours, a perfect transfer experience for Katowice airport transfers. Get a reliable, fast door-to-door Katowice transfer with the latest model vehicles with all maintenance and hygienic work done with your licensed and professional private driver who can speak English and greet you on time. SUV, Minivan, Executive People Carrier, Sedan, Executive Sedan, limousine or minibus... With many more vehicle types and models, AT's prices are transparent. You can immediately see and compare the vehicles and prices suitable for your trip by entering your pickup and drop-off locations, date and number of passengers on AirportTransfer.com.

All prices are fixed on AirportTransfer.com, and you can complete your reservation online with your Credit Card, PayPal and Apple Pay for Katowice Airport taxi transfers. For all your questions and comments, do not hesitate to reach airporttransfe.com's WhatsApp customer support line 24/7. Choose AT for a fast, comfortable, reliable and timely private transfer.
The best Katowice Airport reviews are at AirportTransfer.com.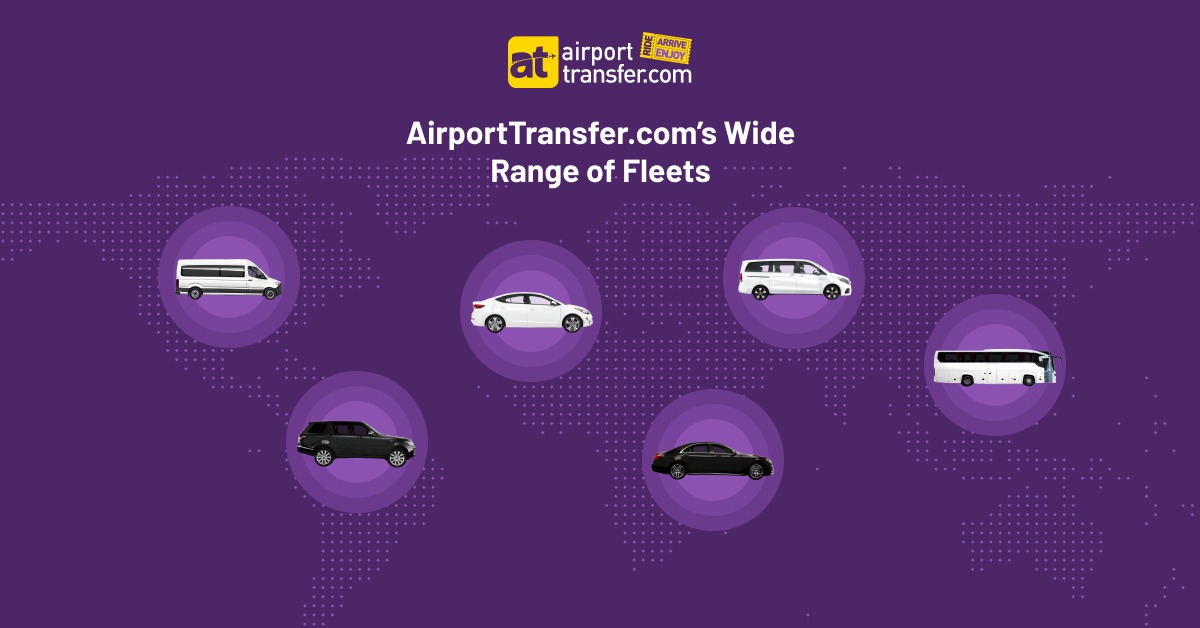 Public Transportation from/to Katowice Airport
There are several transportation options available for passengers travelling to and from Katowice Airport:
Katowice Airport Taxi
The airport taxis are readily available outside the terminal building. Taxi ranks are located in front of the arrivals area. It's recommended to use licensed taxis and ensure the fare is agreed upon or based on a metered system. The journey to the city centre takes 40 minutes by taxi from Katowice Airport and will cost around € 50-60 according to the meter. Also, Katowice Airport taxi drivers may not speak English and risk communication problems.
Bus service at Katowice Airport
Public buses operated by PKM Katowice provide transportation between the airport and regional destinations, including Katowice city centre, neighbouring towns, and other airports. Bus stops are located in front of the terminal building. The bus schedule may vary depending on the day and time, so checking the timetable in advance is advisable. The AP bus will take closer to 1 hour but will cost just €1.50 for a single ticket.
Katowice Airport Car Rental
Car rental services are available at the airport, with various international and local car rental companies having offices in the arrivals area.
Katowice Airport Train Service
The airport has a train station within walking distance from the terminal building. Trains connect the airport with regional cities and towns, including Katowice, Krakow, and Warsaw. Train schedules may vary, so checking the timetable in advance is recommended.
It's important to note that transportation options and services may be subject to change. For the most up-to-date information on transportation from Katowice Airport, you should check with the airport authorities, visit their official website, or contact the respective transportation service providers.