Private Transfers to/from Johor Bahru Senai Airport
Getting to or from the airport can be daunting, especially when visiting a new location such as Malaysia. For those who simply want to travel and immerse themselves in new experiences without any worries, it's crucial to have seamless transportation arrangements. AirportTransfer.com is the solution for those seeking the ultimate comfort and ease in travelling from Senai Airport to Legoland Malaysia, JB city centre, Singapore, Jalan Wong Ah Fook, The Little Big Club, Johor Ancient Temple and many more.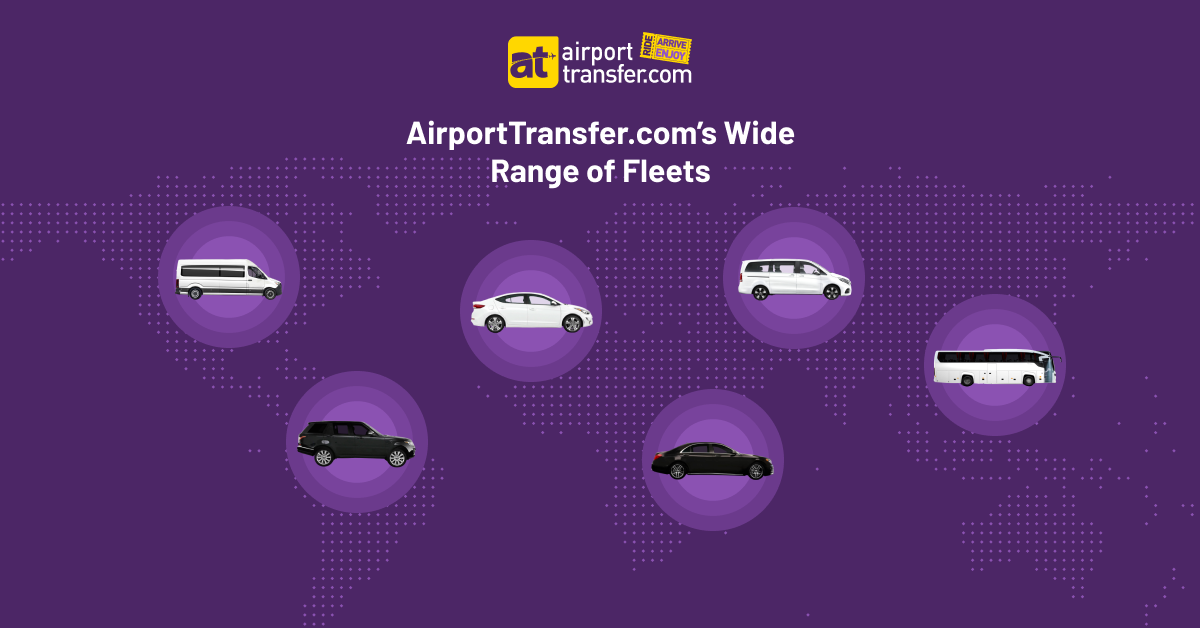 Book a reliable transfer easily through airporttransfer.com by simply following a few steps. Choose your desired pick-up and drop-off locations and your travel date. You can compare prices and select the best option among the various vehicle types available, including electric cars, limousines, black cars, MPVs, SUVs, minivans, luxury cars, sedans, and economy class.During the reservation process, you can specify any additional services you desire, such as extra baggage, weather-related accommodations, or assistance for the elderly, by including them in the notes section. Experience a worry-free trip to Malaysia with the assurance of a 100% money-back guarantee and the convenience of 24/7 customer support through WhatsApp!
We Are Proud to Turn Satisfied Customers into Loyal Ones!
At AirportTransfer.com, we're proud to turn our satisfied customers into loyal ones. By providing a seamless booking process, punctual drivers, comfortable vehicles, and excellent customer service, we strive to make every customer's airport transfer experience positive.
The best Senai Airport transfer reviews at airporttransfer.com!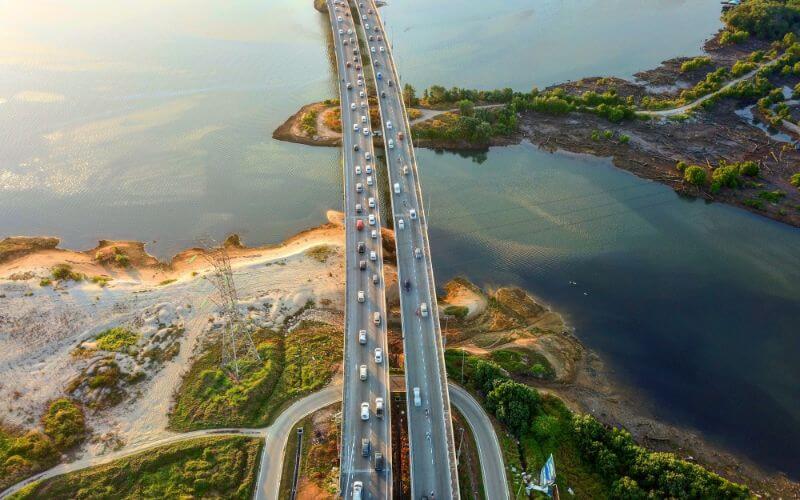 Johor Bahru Senai Airport Public Transportation
Several Senai airport transfers are available for travellers to and from Senai International Airport, including Senai airport bus, taxi, car rental and private airport transfer.
Bus Services & Train
For those looking for transportation from Senai Airport to Johor Bahru City, the Causeway Link AA1 bus service provides a direct option. Operating daily, this bus service connects JB Sentral with the airport with a travelling time of approximately 45 minutes in good traffic conditions. If you want to get from Senai Airport to Singapore, no direct bus service is currently available. However, the Causeway Link Airport bus operates from the airport to JB Sentral in Johor Bahru, providing a transit option. At JB Sentral, you can transfer to one of the bus services operated by Causeway Link, such as the CW1, CW2, or CW5, to complete your journey to Singapore.
Train: For those who prefer train transportation, the closest train station to Senai International Airport is Kulai Train Station. The station can be easily accessed from and to the airport via public transportation or private transfer services.
Good to know:
Many individuals are reluctant to use public transportation options, such as buses and trains, due to a perception of inefficiency, unreliability, and crowdedness caused by heavy traffic and large crowds.
Many people prefer to opt for private transfer services as it provides a more comfortable and convenient travel experience, allowing individuals to avoid the discomfort of waiting in long lines or crowded terminals.
Due to the multiple stops that public buses and trains often make along their routes, a journey using these modes of transportation can become much longer than expected.
At present, private transfers offer greater convenience, reliability, comfort, and cost-effectiveness compared to other modes of transportation in Malaysia.
Taxi & Car Rental
Taxi services are available at Senai International Airport, with a taxi lane located at the front of the main entrance of Aeromall.
However, it can be difficult to find taxi drivers willing to use the meter, which is mandatory as per regulations. So, Senai airport taxi prices may be expensive.
You may come across taxis waiting outside the airport that will not use the meter and charge a premium rate.
While Senai airport car rental is an option for travellers to or from Senai International Airport, it is important to consider the difficulty of finding a parking space in the city centre.