Public Transportation Washington Dulles International Airport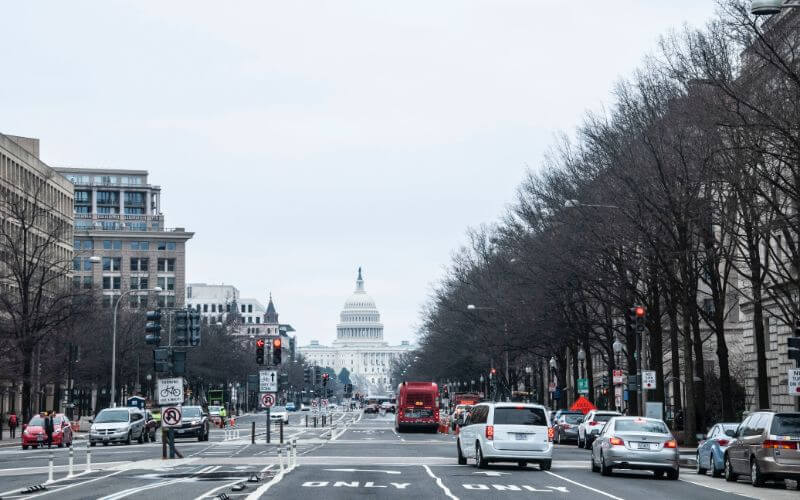 We can say many options for getting a car service to Dulles International Airport. There are some cheap options to save money for Washington Dulles transportation to Washington DC and different points of the city. We have to say that, Dulles Airport taxi companies provide expensive transportation compared to public transport. The average taxi fare from Dulles Airport 65 - 80 USD.
981 and 983 Fairfax Connector buses:
You can take these buses from Dulles International Airport to Herndon–Monroe in Herndon, Reston Town Center transit in Reston, Wiehle–Reston East Underground station and Steven F. Udvar-Hazy Center Air.
With Metrobus 5A:
You can reach some points of the airport and the city center with its route.
5A metro bus to Dulles stops at Wiehle Reston East, Herndon–Monroe Park & ​​Ride Park in Herndon,
Rosslyn Metro station in Arlington, and L'Enfant Plaza Metro station in Southwest DC.
You can get to Rosslyn by Orange, Blue and Silver lines.
Apart from that, you can go to L'Enfant Plaza by taking the Yellow and Green lines.
Silver Line Express:
Operates a regular airport shuttle service from and to Dulles Airport via shuttle van and bus services every 15 minutes. One route of the Silver Line serves to and from the metro station to Dulles Airport. Passengers can use the metro train from Dulles to DC from this spot. Silver Line Express bus tickets are $5.00 for each way. Outside of the ground floor, there are spots for Uber and taxi companies, such as Washington Flyer, from Dulles Airport to DC and other locations for travelers preferring individual transfers or a shared ride.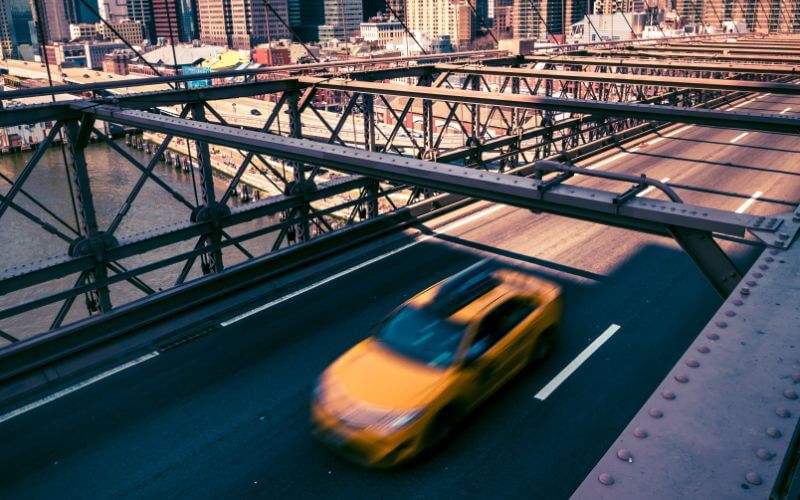 Dulles International Airport Private Transfer
On your trip to America, don't ruin your trip by waiting at the airport during rush hour for public transport. You know, most buses and Metrobus do not accept passengers with a lot of luggage. You can choose the contracted road transport companies of AirportTransfer.com, which is the fastest and most reliable option among Washington Dulles private transfers to go to your hotel Hilton Dulles or the airport.
You can search by entering the date and destination on the site, compare the results and find the most suitable vehicle for you and make your reservation with secure online payment. In just a few steps, you have the chance to choose your private airport taxi for Dulles International Airport transportation.
Moreover, if you want to get airport transfers with AT, you will have the following privileges:
Hygienic and disinfected vehicles
Polite and helpful drivers
Professional and local transport companies
Extra service opportunities (Meet & Greet, red carpet, bicycle car rack)
100% refund will be allocated
24/7 customer support
Private airport transfer car services like pet-friendly and elderly assistance
Large fleet of vehicles: Ultra-luxury or economy vehicles (as you wish)
In short, you can trust AT for hassle-free trips in the USA. AirportTransfer.com's experienced customer support team is on the line 24/7 on Whatsapp to assist you before, during and after your private transfers!