Public Transportation for Hannover Airport Passengers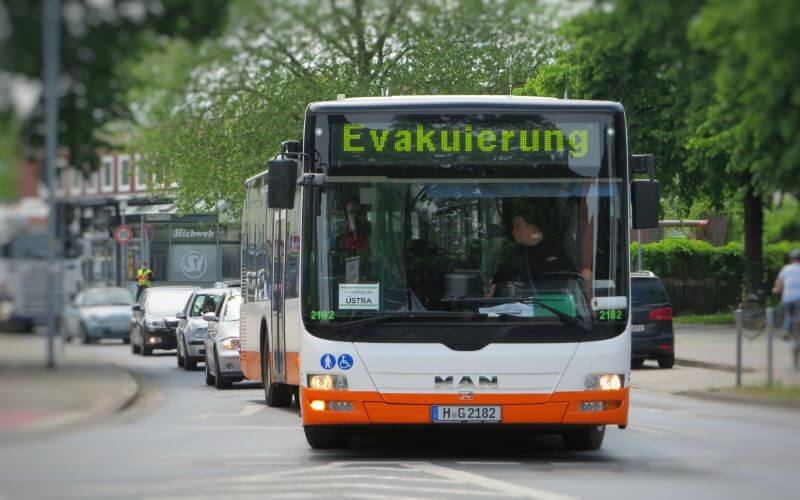 From the A7 Hamburg – Kassel, you can connect to the A352 motorway and reach Hannover Airport in a few minutes. Those coming from the direction of A2 Berlin – Dortmund should follow the Langenhagen exit.
At Hannover Airport, you can park your car in the P10 car park and reach the terminal with free shuttles.
By bus
Bus 470 runs between Langenhagen Zentrum Station and Hannover Airport. The bus stop at the airport is located right next to Terminal C, between the Maritim Airport Hotel and the multi-storey car park.
Click for detailed information about Hannover buses.
By rail
S-Bahn line 5 running between Hannover Central Station and Hannover Airport departs every 30 minutes between 03.55 and 01.05. The journey takes 20 minutes in total. The S-Bahn station is just below Terminal C. You can click here for detailed information.
⭐ Maybe you are interested, Things to do in Berlin
Private Airport Transfer for Hannover HAJ
✔️ Reach your destination safely with AirportTransfer.com, which offers smooth and fast Hannover Airport transfers seven days a week.
✔️ We work with the best ground transportation companies in Germany, and we embrace high standards for a quality travel experience.
✔️ We bring together the best private transfer companies in Hannover for you.
✔️ Private transfer is the easiest way to travel between Hannover Airport and the most popular destinations.
✔️ You can choose the most suitable one for you by comparing prices and services among dozens of transfer companies.
✔️ Don't waste your time looking for an airport taxi.
✔️ Book your private transfer as soon as you buy your flight ticket, travel hassle-free with a 100% refund guarantee, fixed fee advantage, free 48 hour cancellation and 24/7 online customer support.
For your private Hannover Airport transfer, you can choose the most suitable one among dozens of vehicle types such as luxury cars, standard sedans, MPVs, and SUVs. As soon as you make your reservation, your information is shared with your driver, and when your plane lands, will be waiting for you with a nametable in hand.
Airporttransfer.com has a free waiting period at contracted transfer companies. In this way, you can take your luggage and check out without a hurry.
⭐ 🌟 🌠 ✨ Also, German food and drink culture…