Private Airport Transfer at Entebbe Airport - Free Cancellation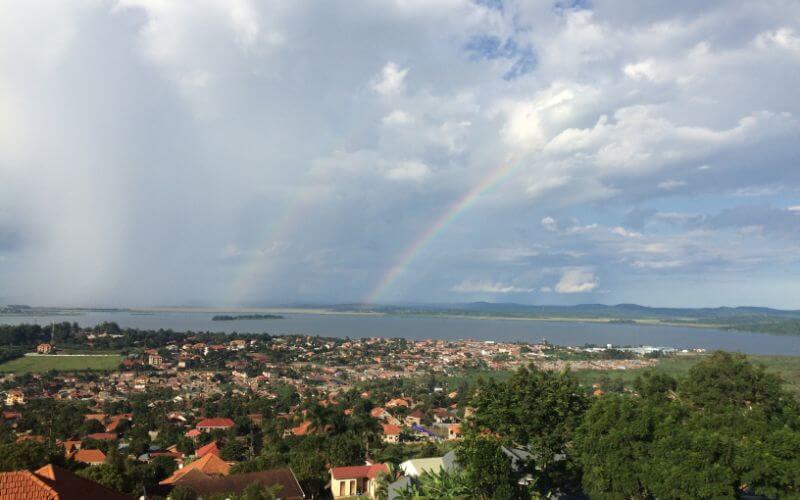 Are you looking for the best private transfer service in Uganda? AirportTransfer.com is the best option for your Kampala, Uganda trip. Don't waste time waiting for public transportation at the airport. You can choose; Sedan, Executive Sedan, Minivan, Crossover, Limousine, and bus for your need. Kampala private airport transfer service is the most popular option in Uganda. You can benefit from % a 100 refund, fixed prices and free up to 48 hours of cancellations if you want to change your trip details (day, route, etc.)
The fastest, safest, and most comfortable way when arriving at Entebbe Airport is to take a private transfer service. AirportTransfer.com is an online platform gathering the best chauffeurs of Uganda's private transfers on a single platform. All you need to do is book your air-conditioned private transfer in advance in three steps and end-to-end transfer after your flight.
That's all! Now you are ready to have a realiable and comfortable transfer service and a great time in Kampala! We offer professional customer support 24/7 on Whatsapp for your reservation details, further questions, and any necessary information. Access the most experienced ground transportation taxis and compare the best prices for your Kampala Entebbe International Airport transfer.
Public Transportation at Entebbe International Airport
Unfortunately, Kampala Entebbe Airport is insufficient in terms of public transportation options. However, there are a few options around the airport to go to the city centre.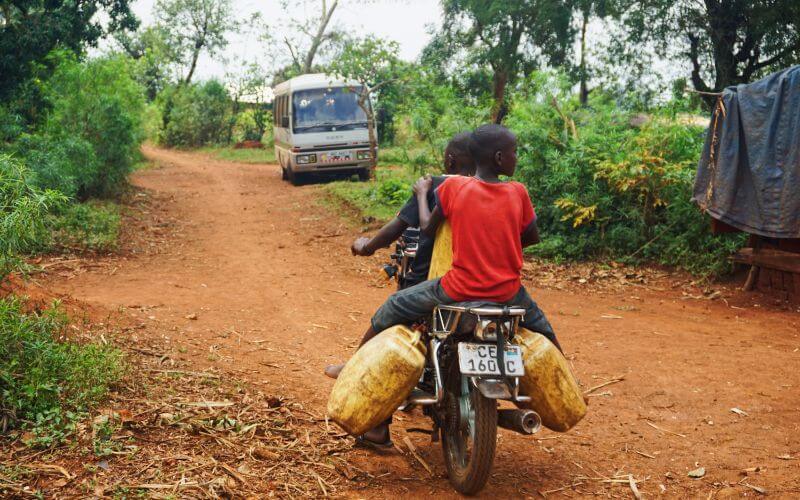 Kampala Taxis to the Airport
You can reach the surrounding places with Kampala Entebbe Airport taxis. Local taxis are available in front of the Entebbe Airport arrivals terminal. You can take these taxis to your hotel or your destination, but the Kampala taxi fares will not be affordable at the end of your journey. Since Uganda generally only attracts a few tourists, local taxi drivers will not turn on the meter at fixed prices when they see you, and they may ask you to pay large amounts to take advantage of it. We suggest you think a few times before using Uganda airport taxis.
Kampala Minibuses to the Airport
Foreigners who come to Kampala Airport and need to learn the region try to use shared minibuses (matatu) or motorcycle taxis. Still, this option will need to be more comfortable and fast enough. Also, if you care about hygiene, BODA BODAs ​​can stress you out during your journey. In addition, it is not possible to carry your luggage with these vehicles.
The journey from Enteit'sto Kampala Taxi Park bus station in the centre of Uganda's capital takes more than 2 hours by public transport.
Pineapple Express to Kampala
The Pineapple Express shuttle bus runs from Kampala Entebbe Airport to Kampala three times a day. The Kampala Pineapple Express costs around $15 one way. The journey time between Kampala by this bus will take one and a half hours. Kampala Airport Express bus tickets are sold online.