Private Airport Transfer - Doncaster Sheffield Airport
Doncaster Sheffield Airport (DSA) is the gateway to the charming city of Doncaster in South Yorkshire. Known for its warm Yorkshire hospitality, Doncaster offers a delightful mix of attractions, including its famous horse racing heritage and rich railway history.
Whether you're planning a relaxing staycation or an exciting day trip, Doncaster has something for everyone, from beautiful green spaces and nature reserves to fantastic shopping and vibrant nightlife. When it comes to travelling to and from Doncaster Sheffield Airport, AirportTransfer.com provides a seamless experience with its private door-to-door transfers. By pre-booking your Doncaster Sheffield Airport transfers, you can enjoy the convenience of a fixed price and the assurance of a professional driver waiting for you upon arrival.
Travel stress-free with private door-to-door transfers to Doncaster Sheffield Airport. Enjoy convenience, fixed pricing, and professional drivers.
AirportTransfer.com at a Glance:
24/7 airport car service for reliable transportation anytime.
Additional amenities like child seats, elderly assistance, and pet-friendly vehicles.
Flexible 100% refund and free cancellation policy up to 48 hours before your transfer.
Door-to-door airport chauffeur service for convenient pick-up and drop-off.
Efficient airport pick-up service with personalized signs for easy identification.
Professional drivers with local knowledge to enhance your travel experience.
Secure payment options for your peace of mind.
Wide range of vehicle options to accommodate different group sizes including sedans, limousines, SUVs, and minivans.
24/7 customer support through WhatsApp for any assistance needed.
Book your airport transfers with AirportTransfer.com today and experience the convenience, comfort, and reliability of their private door-to-door transfer service.
Whether you're travelling for business or pleasure, our private airport taxi transfers will enhance your journey and leave you with unforgettable memories of your time in Doncaster and beyond.

Discover Doncaster's Hidden Gems with AirportTransfer.com
Doncaster, a vibrant city in South Yorkshire, is not only known for its famous attractions but also for its hidden gems that offer unique experiences. With AirportTransfer.com, you can explore these treasures and make the most of your travel dates by booking a transfer that ensures convenience and comfort. Let's dive into the hidden gems of Doncaster waiting to be discovered.
Doncaster Racecourse: Experience the thrill of horse racing at this must-visit gem.
Cusworth Hall and Park: Step back in time at this elegant Georgian country house surrounded by picturesque parkland.
Yorkshire Wildlife Park: Get up close to a diverse range of animals from around the world in their natural habitats.
iFLY Indoor Skydiving Centre: Feel the adrenaline rush of indoor skydiving in a safe environment.
Doncaster Dome: Enjoy a wide range of entertainment options, including swimming pools, ice rinks, and sporting activities.
South Yorkshire Aircraft Museum: Explore a captivating collection of aircraft and artefacts, perfect for aviation enthusiasts.
Frenchgate Shopping Centre: Discover a premier shopping destination with a variety of shops, boutiques, and eateries.
Whether you're a racing enthusiast, nature lover, adventure seeker, or history buff, there's something for everyone in this charming city.
Don't miss out on the opportunity to discover the hidden gems of Doncaster and create lasting memories. Book your transfer with AirportTransfer.com today.
Customer Testimonials: Discover Why Our Airport Transfers Stand Out
At AirportTransfer.com, we are proud to have a loyal customer base who trust us with their airport transfer needs. If you're looking for a reliable and exceptional airport transfer service, we invite you to discover the difference for yourself and join the ranks of our satisfied customers.
The best Doncaster Sheffield Airport transfer reviews are at AirportTransfer.com!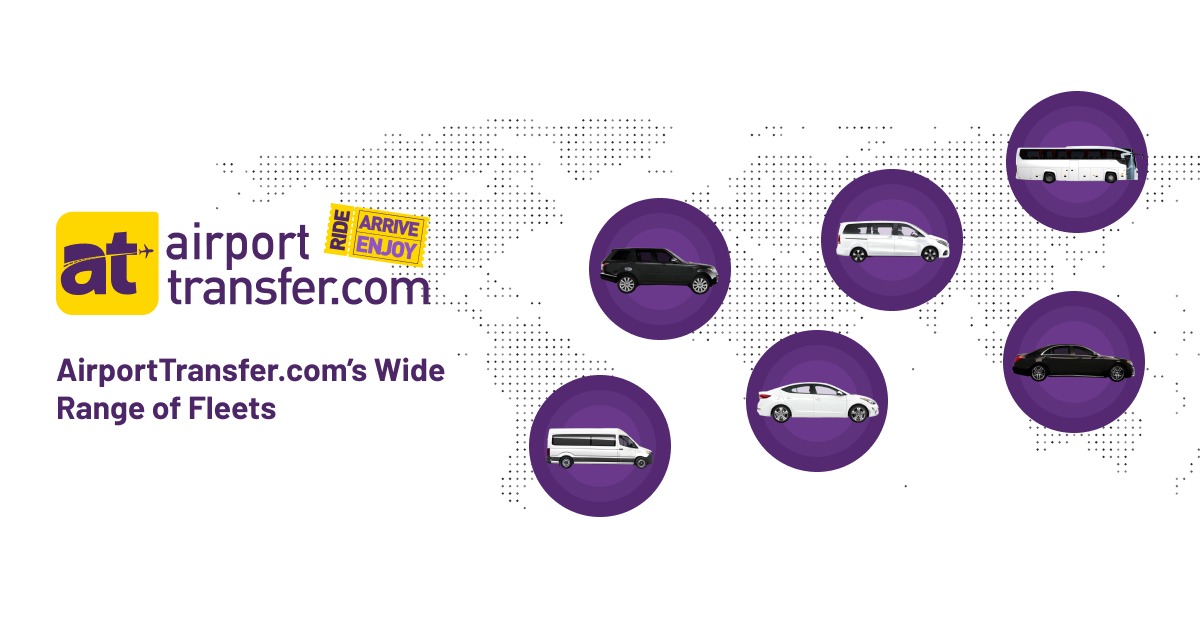 Public Transportation - Doncaster Sheffield Airport
When it comes to travelling to and from Doncaster Sheffield Airport, there are several transportation services available to passengers, including bus services, trains, taxis and private airport transfers.
Bus from Doncaster Sheffield Airport
The 57a/57c bus line serves as a choice for travellers seeking a journey between the airport and the city. Located right outside the terminal, this bus line operates from 5:00 AM to 12:00 AM. Please note that on Sundays, there may be a reduced service, so it's advisable to plan accordingly.
For passengers heading to Sheffield, Bus Service 737 is the ideal option. Departing from the airport six times a day, this service offers a ride that takes approximately 45 minutes. The bus stops near the Sheffield train station, providing a connection for those continuing their journey by rail. The frequency of buses on the 57a/57c line varies depending on the time of day, with departures occurring every 20 to 50 minutes. With a journey time of around 20 minutes, travellers can reach their destination.
Train from Doncaster Sheffield Airport
While direct train services may not be available from Doncaster Sheffield Airport (DSA), passengers can still enjoy travel by utilizing the bus connections to the main train station in Doncaster.
To access the main train station in Doncaster, passengers can use bus lines number 57a and 57c. These bus services provide a link between Doncaster Sheffield Airport and Doncaster Interchange, where trains and buses converge. Doncaster Interchange serves as a bustling transportation hub, acting as a gateway to various destinations like Sheffield, Leeds, Newcastle and York.
Taxi from Doncaster Sheffield Airport
Taxis at Doncaster Sheffield Airport (DSA) offer an alternative transportation option. Located outside the Doncaster airport Arrivals area, taxis are accessible to passengers upon arrival.
It's important to note that Doncaster Sheffield Airport taxi fares are charged before the ride. The approximate price for a taxi to Doncaster can be expensive compared to other modes of transport. Moreover, it's essential to keep in mind that taxi fares tend to be higher during peak times. Whether it's the weekends, public holidays, or late-night rides, the fares may reflect the increase.