Private Airport Transfer - Cairns (CNS) Airport
Explore the wonders of Queensland, aptly known as "The Sunshine State," with its perfect weather and breathtaking natural attractions. From the iconic Great Barrier Reef to the idyllic islands dotting Australia's east coast, Queensland promises an unforgettable vacation experience.
When planning your trip to this sun-soaked paradise, AirportTransfer.com is your go-to solution for private transfers from Cairns Airport CNS to your desired destination. With our reliable service, you can enjoy a seamless and hassle-free journey.
Our commitment to customer satisfaction is reflected in the array of services we provide.
24/7 Airport Car Service: We provide 24-hour airport car service to cater to your travel needs, ensuring you have a professional chauffeur at any time, whether it's an early morning flight or a late-night arrival.
Additional Services: We offer various additional services, including child seats, elderly assistance, pet-friendly vehicles, and roof racks for surfing and diving equipment, to enhance your comfort and convenience during your airport transfer.
100% Refund and Free Cancellation Policy: Enjoy peace of mind with our flexible policy that allows you to get a full refund and cancel your booking for free up to 48 hours before your scheduled transfer.
Door-to-Door Airport Chauffeur Service: Say goodbye to taxi hunting and public transportation woes. Our door-to-door chauffeur service ensures your dedicated driver meets you at the pick-up point and takes you directly to your destination, providing a stress-free and comfortable ride to or from Cairns Airport.
Airport Pick-up Service: Navigating a new airport can be daunting. With our airport pick-up service, our friendly chauffeur will be waiting at the arrivals area, assisting you with your luggage and guiding you to your waiting vehicle.
Secure Payment Options: We prioritize the security of your payment transactions, offering secure payment options to protect your financial information and ensure confidentiality.
Range of Vehicle Options: We understand that every traveller has unique needs, which is why we provide a variety of vehicle options, from sedans to limousines, SUVs, and minivans, accommodating different group sizes and preferences.
Airport Car Transfer: Our efficient airport car transfer service ensures a smooth journey to or from Cairns Airport, with punctual chauffeurs who navigate the best routes to avoid unnecessary delays.
24/7 Customer Support on WhatsApp: We value exceptional customer service and provide 24-hour support on WhatsApp. Whether you have questions, need assistance during your journey, or have any inquiries, our dedicated team is readily available to assist you promptly and reliably.
Experience excellence when you choose AirportTransfer.com for your Cairns Airport transfers. Enjoy peace of mind, comfort, and convenience from the moment you step off the plane.

Embark on an Epic Queensland Adventure with AirportTransfer.com
Are you ready for an unforgettable adventure through the breathtaking landscapes of Queensland? With highly recommended services AND a commitment to good serviceAirportTransfer.com is your trusted partner in making your Queensland adventure a truly remarkable one.
Great Barrier Reef: Dive into the crystal-clear waters of the Great Barrier Reef, one of the seven natural wonders of the world.
Surfers Paradise on the Gold Coast: Experience sun, sand, and incredible surf at Surfers Paradise.
Fortitude Valley: Immerse yourself in Queensland's vibrant urban scene at Fortitude Valley.
Noosa and Rainbow Beach: Indulge in the beauty of Noosa and Rainbow Beach, coastal destinations known for pristine beaches, lush national parks, and charming seaside towns.
Whale Watching on Fraser Island and Hervey Bay: Get up close to majestic humpback whales migrating along the coast of Fraser Island and Hervey Bay.
Carnarvon National Park: Delve into the rugged beauty of Carnarvon National Park, a haven for nature lovers.
Gain Height in Wooroonooran National Park: Escape into the tranquillity of Wooroonooran National Park, featuring Queensland's highest peaks and pristine rainforests.
Birdwatching at Atherton Tablelands: Visit the birdwatcher's paradise of Atherton Tableland, home to over 300 bird species.
Take Time Out in Port Douglas: Enjoy a relaxed and luxurious getaway in Port Douglas, nestled between the Great Barrier Reef and Daintree Rainforest.
Daintree National Park: Immerse yourself in the ancient wonders of the Daintree Rainforest, the world's oldest surviving rainforest.
Book your Queensland adventure with our private taxi service today and get ready to explore the diverse landscapes, vibrant cities, and natural wonders that make this state a truly remarkable destination.
From Satisfied to Loyal: Our Commitment to Customer Satisfaction at AirportTransfer.com
From Cairns Airport to your final destination, we are dedicated to providing a customer experience that is second to none. With a focus on safety, punctuality, and comfort, we strive to exceed your expectations and make your airport transfer a seamless and enjoyable part of your journey. Choose AirportTransfer.com for your transportation needs and experience the difference that sets us apart.
The best Cairns Airport transfer reviews are at AirportTransfer.com!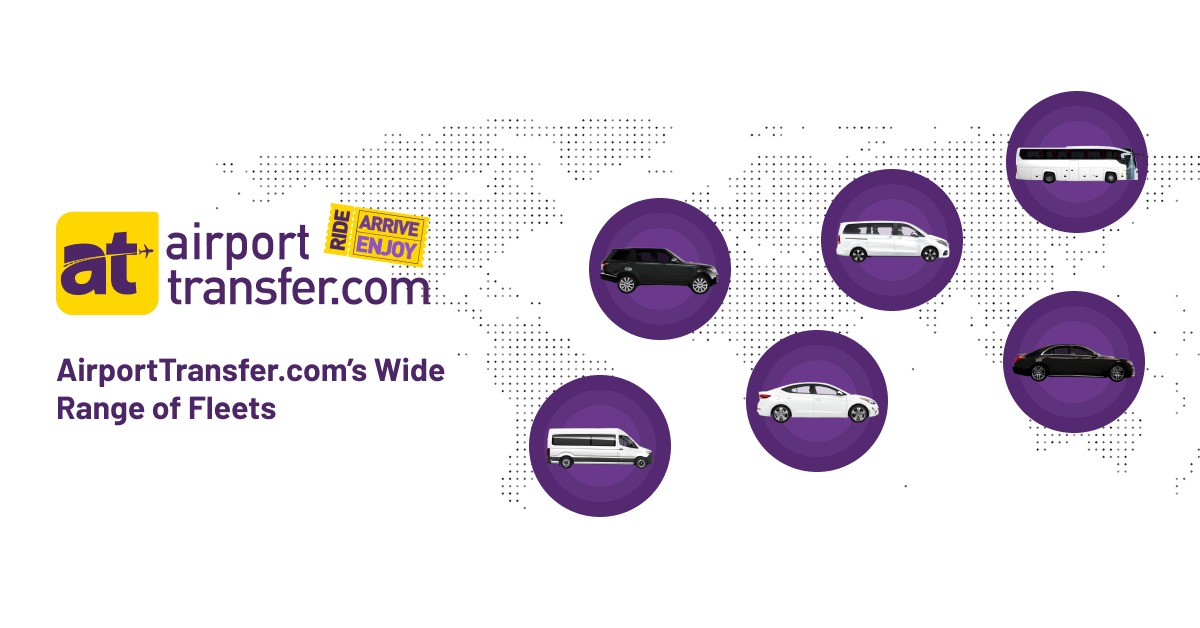 Public Transportation - Cairns (CNS) Airport
When it comes to public transportation options at Cairns (CNS) Airport, travellers have a few choices to consider. These include taxis, shuttle buses, and private airport transfers.
Shuttle Bus from Cairns (CNS) Airport
Travelling to Cairns (CNS) Airport from Palm Cove, Port Douglas, or Cairns City is possible with shuttle bus services. These coaches operate regular routes, connecting the airport with these popular destinations.
Whether you're staying in Cairns City, enjoying the serene atmosphere of Palm Cove, or exploring the natural beauty of Port Douglas, shuttle buses offer a transportation link to the airport.
Taxi from Cairns (CNS) Airport
Upon your arrival at Cairns (CNS) Airport, you'll find taxi ranks located just outside the arrivals hall, forming a line of cars ready to transport passengers as they collect their baggage. Local taxi drivers at the airport will use a taximeter to calculate the fare for your trip to Cairns City. Please be aware that there is an additional €2 (AUD 5) surcharge for pickups from the International Terminal. The average cost for this journey can vary.
Please keep in mind that smoking and the consumption of food or drink, including alcohol, are not permitted during airport taxis.