Chongqing Jiangbei International Airport Services and Facilities
Below there is the list of services you can find at Chongqing Jiangbei International Airport.
ATM
Car Rental Companies
Medical Services
Left Luggage
Smoking Room
Mobile Charging
Transportation access
Business Center
Free Wi-Fi
Restaurants & Cafeterias
Currency Exchange Bureaus
Lost & Found Item
Tourism information counter
Childcare rooms
Shops and Duty-Free Shopping
Parking Lot
There are 2 terminals available for the passengers in Chongqing Jiangbei Airport. Terminal 2 is only for domestic flights, and the Terminal 3 is only for international flights.
Private Transfer in Chongqing Jiangbei International Airport
Let's look at what AirportTransfer.com offers as a private transfer service from Chongqing Jiangbei Airport.
As its name explains itself, private transfers have an end-to-end transfer. In this section, we will tell you how to book a private transfer from the airport. Even though all private transfer companies seem to offer the same service, it does not work like that.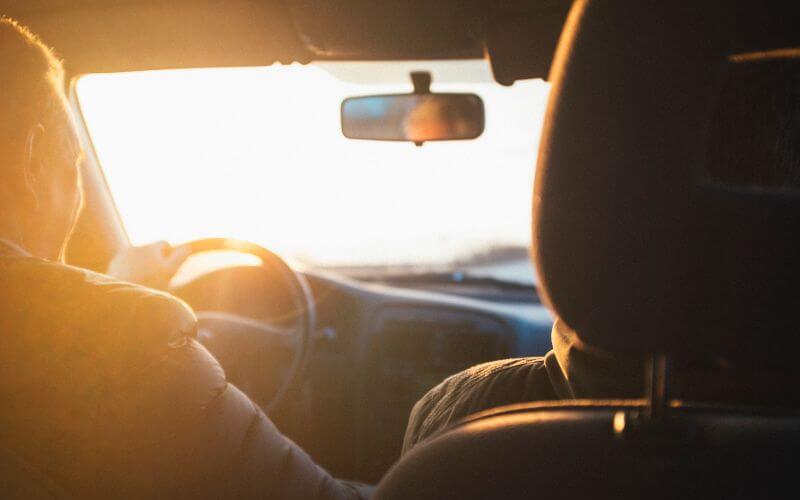 To prevent unsatisfactory experiences, we suggest you go with a highly recommended company. In this case, AirportTransfer.com is one of the best private airport transfer services globally, as we can see from previous customers' feedback.
As we have seen, public transport options have more affordable prices. However, you will face long shuttle or taxi lines if you choose them. By choosing private transfer from Chongqing, you can prevent spending your time waiting in long lines.
How am I supposed to make a private transfer reservation?
First, you need to give your travel information to the AirportTransfer.com web page. Which airport are you expecting to land at? When is your expected departure & arrival date? When do you organize to arrive? After that, you can give the number of passengers that you are traveling with and the number of suitcases that you will be carrying with you. By doing so, you can see all possible vehicles of AirporTransfer.com.
How does the rotation work?
It is up to you to determine your destination. Private Airport Transfer offers a door-to-door transfer. It means that your driver will meet & greet you from the airport. You can either get a ride from the airport to the hotel or to another airport. If you need to go to another airport, you can have an airport-to-airport transfer.
However, if you want to go from Chongqing Airport CKG to your hotel, you can go there right away after your landing, and you can ask for an airport-to-hotel transfer. When it is time to go back home, your driver will come to your hotel to pick you up at the airport (hotel-to-airport transfer).
Can I choose additional services during my car ride?
Sometimes, we can need extra bits of help. In those times, AirportTransfer.com is ready to help you with its additional services. Especially if you are traveling with your kids, elderly members of your family, or your pet buddies, it is so normal to ask for help from AirportTransfer.com.
If you are traveling with your children, please do not forget to ask for the baby seat before your journey.
If you are traveling a drive for elderly members of your family, you can demand elderly assistance to be sure that they will be taken care of.
Since our pet buddies are also our family, we value their safety too. With our pet-friendly approach, you have an enjoyable ride with your pets.
Besides all this extra care, you can also request some equipment for your holiday. For your winter holidays, you can have a ski equipment rack.
For hiking or mountain adventures, you can borrow a booster or bicycle car rack from Private Airport Transfer.
It is a sure thing that you will have a meet & greet. However, you can spoil yourself even more with red carpet service.
How can I be sure about my ride's quality?
Does not matter which type of vehicle you choose or which country you are arriving from; you will have a highly hygienic car.
As communication matters, all of the AirportTransfer.com drivers are consisted of professionals and very well English speakers. As you will be purchasing online, you can avoid the language barrier and currency exchange at the same time.
Your driver will be waiting for you at the arrival hall. Do not spend your time; our professional driver will be beforehand. We are aiming to prevent you from precious time waiting.
Is it possible to find an affordable car?
Sure, you can find an affordable vehicle on AirportTransfer.com. Since Private Airport Transfer has a wide range of vehicles, any passenger can find a car according to their budget and taste.
How does this online payment work?
You can only accomplish your secure online payment in 3 steps on the AirportTransfer.com website. Also, you can make your payment with the PayPal app.
Can I get a 100% refund after cancellation?
AirportTransfer.com has a free 48-hour cancellation opportunity. If you cancel within 48 hours of your payment, you can get a 100% refund. Be aware of the deadline to get a free cancellation, please.
When can I contact customer service?
You can talk to AirportTransfer.com customer service at any time and any day. You can use the 24/7 helpline on WhatsApp. Please do not hesitate to contact us if you have any questions!
Related Blog: Benefits of Using Private Airport Transfers
Other Transportation Options in Chongqing Airport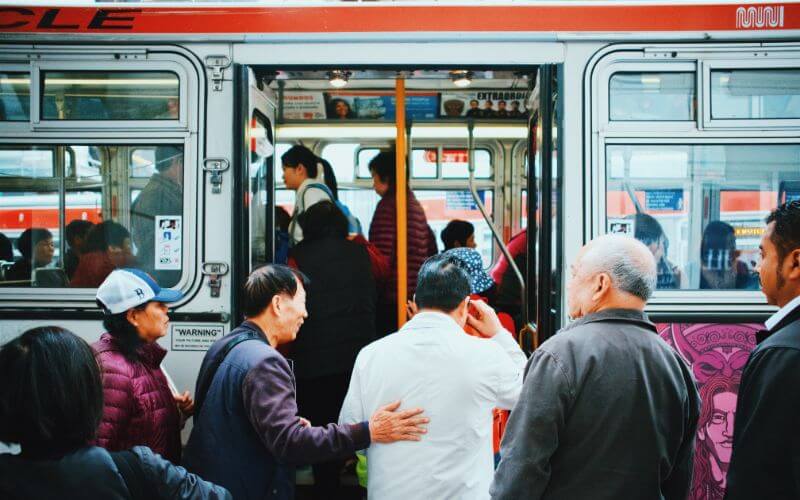 1. Public Transport
In this section, we will be seeing all possible public transportation options. You can use the airport shuttle bus, express bus, long-distance coach, and the subway.
Even though public transport vehicles offer lower prices, they will not carry their passengers to accommodation points. It means that you may need to take another vehicle after getting off the bus or metro.
Besides that, you will be waiting in long shuttle lines. Or, you can skip this waiting with a private vehicle and reach your destination even earlier.
By Airport Shuttle Bus
The bus station of the airport is located in Terminal 2.
Airport Express Lines:
Airport Express K01 Road
Airport express K01 Road goes from Chongqing Airport to Jiazhou, Damio, Great Hall. It serves between 8.30 am to the midnight.
Your journey time will take around 50 minutes by this line.
The bus ticket costs 15 CNY per passenger for a single ride.
Airport Express K02 Road
Airport Express K02 road serves Chongqing Airport to Qixia Road and North Square Railway Station. This line works from 8.45 am to 10.40 pm.
The expected journey time is 40 minutes.
The single-way bus ticket costs 15 CNY per person.
Airport Express K03 Road
Airport Express K03 Road goes from Chongqing Airport to Yanggongqiao (Shapingba). This express bus line serves between 8.30 am to 11.30 pm.
Your travel time will take around 60 minutes.
One-way bus ticket may cost 15 CNY per passenger.
Airport Express K05 Road
Airport Express K05 Road starts working from Chongqing Airport to the central train station of Chongqing. This bus line works from 8.30 am to 10.30 pm.
Your bus ride will take around 40 minutes.
The Single-way bus fare costs 15 Yuan per person.
Airport Express K06 Road
Airport Express K06 Road bus leaves from Chongqing Airport to Chongqing West Train Station. This airport express line serves from 8.30 am to 9.30 pm
The bus journey will last approximately 60 minutes.
The one-way bus ticket fare costs 20 CNY per passenger.
Airport Express K07 Road
Airport Express K07 Road goes from Chongqing Airport to Train Station Shapingba. This bus line works from 8.30 am to 9.00 pm.
Your bus ride will take around 30 minutes.
The single-way bus ticket fare is 20 CNY per person.
By Long-Distance Coach
It is possible to reach from the airport to the Chinese cities by long-distance coach: Sichuan, Guizhou, Zigong, Neijiang, Luzhou, Dazu, Suining, Nanchong, Zunyi, Cuishui, and Wanzhou, among others.
You can find this vehicle outside of Terminal 2.
By Subway
It is possible to use the metro & subway at Chongqing Jiangbei International Airport. Since the airport is connected to the city subway by different lines, you can use them. We will be listing available lines below.
Metro Line 3
Metro line number 3 serves from Yudong to Jiangbei Airport.
The work schedule of metro line 3 is from 6.30 am to 10.30 pm. On weekdays the metro leaves every 10 minutes, whereas it leaves every 13 minutes during the weekend.
You can find this metro line in terminal 2.
The cost of a one-way metro ticket might be between 2 to 7 CNY, depending on your destination.
Metro Line 10
Metro Line number 10 carries passengers from Jiangbei airport to North Railway Station, Jiangbei, Liangjiang New Area and Yubei Districts, Central Park, Huangshan Park, and International Expo Center.
It serves from 7.30 am to 9 pm.
You can find this metro line in terminal 2, as well.
The one-way metro ticket may cost between 2 and 7, depending on your destination points.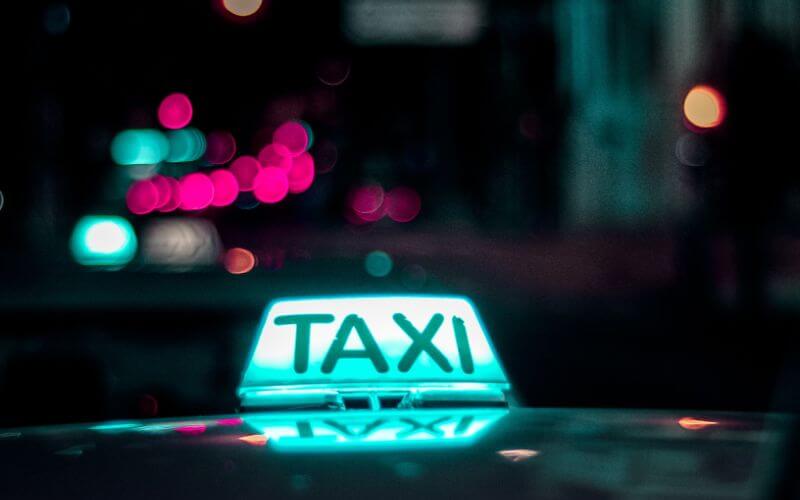 2- Airport taxi
It is possible to reach the airport to the city center by taxi in around 30 minutes. However, this taxi journey time will be longer, in case of traffic jams. You can find a taxi from Chongqing to the airport from different parts of the city center.
You can find the airport taxis at the ground floor exit, in Terminal 2 and Terminal 3.
Peace of mind: Even if you can find an airport taxi so easily, the taxi driver probably will not speak English.
As you can guess, your taxi fee will depend on your final destination. However, to give you a rough idea about airport taxi fares, we will be sharing the pricing & taximeter:
The first 3 kilometers of CKG Airport may cost 10 CNY per kilometer. Afterward, 3 kilometers, each kilometer costs 2 CNY.
From the airport to the city center will be around 70 CNY to 100 CNY.
3 - Car Rental
Different car rental companies have their offices at the airport after your arrival. The daily fee for car rental will be dependent on your car choice.
However, we suggest you think about this transportation option twice. Before renting a car:
Be sure that your driving license is valid in China.
Also, be sure that you are familiar with the traffic rules in China, at least at some level. Otherwise, you might have trouble driving along in that country.
Related Blog:The World's Best Christmas Traditions