Public Transfers Christchurch Airport
Christchurch Airport transport options are limited. Travelers can facilitate from Christchurch Airport car rental service or transportation companies that serve as Christchurch Airport shuttle. Passengers who prefer using their own car can park private cars to Christchurch Airport car parking area. Other private transfer options are Uber, Christchurch Airport taxi and private airport transfer services.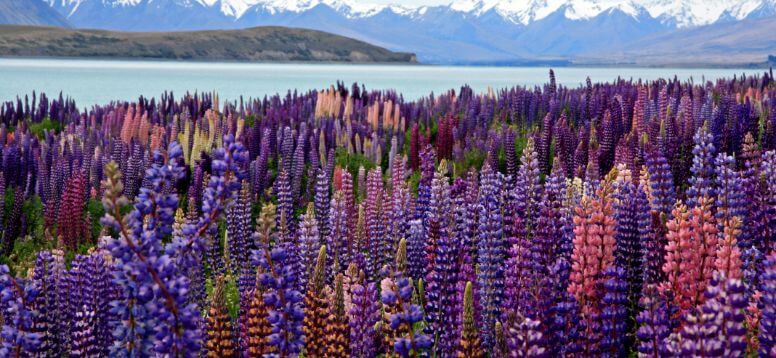 Airport Bus
Travelers to New Zealand can use the Christchurch Airport bus to the city center. In this island country, Christchurch Airport super shuttle buses are the actively used means of public transport. You can see the bus station by going north from the International Arrivals side. There is no free shuttle at Christchurch Airport, tickets can be purchased from the driver. You can use one of the 3 different bus lines below to go to the center from Christchurch Airport. Meanwhile, according to the Christchurch Airport bus timetable, all lines depart every 30 minutes. Bus lines and the location of the stops are placed in the Christchurch Airport terminal map.
Purple Line: Airport – Sumner via the city centre.
Number 29: Airport – City centre.
Number 125: Redwood – Westlake
📌 Maybe you are interested: Uber vs Taxi for Airport Passengers
Christchurch Airport Taxi - CHC
Although Christchurch Airport is located 13 kilometers from the city center, traveling by public transport is a bit of a challenge. Airport bus lines that are not fast enough, comfortable and unhygienic (for health) can stress you out as you begin your New Zealand adventure.
Wherever you would prefer to go from Christchurch Airport, to Hanmer Springs, to Ashburton, to Rangiora or Christchurch Airport hotel, you can crown your airport transfer process with AirportTransfer.com safely and comfortably. If you are considering going from Christchurch Airport to city centre, you can book your ride easily within minutes online.
What does airporttransfer.com offer you?
New Zealand's top road transport companies
Polite and experienced local drivers
Disinfected hygienic means
Additional service options (extra luggage, bicycle car rack, pet friendly, elderly assistance)
Travel in family comfort
End-to-end transfer service
Affordable taxis
Wide choice of vehicles
100% refund on all your reservations
24/7 live support line on Whatsapp
With AirportTransfer.com, you can make your airport transfer reservation safely and hassle-free and leave yourself to the best chauffeurs of New Zealand.