Private Airport Transfers - Beauvais–Tillé (BVA) Airport
Paris Beauvais Airport is a frequently visited airport in Beauvais, France, a popular gateway for travelers visiting the Paris region. Paris is undoubtedly one of the most beautiful cities in the world, boasting many attractions.
Often described as a world in itself, Paris is a must-visit destination for anyone seeking an unforgettable experience.
For this reason, the best option to reach your Paris destination after landing at Paris-Beauvais Airport is to book a private transfer service with AirportTransfer.com for a fast and safe journey without spending time in the airport crowd.
Navigating a vast city like Paris can be challenging, even with public transportation available. While a bus may take you to the city center, you may still need additional transportation to reach your final destination. It can be time-consuming and require advanced planning.
The best Beauvais–Tillé Airport transfer reviews at AirportTransfer.com!
With our Paris Beauvais airport private transfer service, you can enjoy a vehicle exclusively for your use throughout your journey without worrying about complicated connections, schedules, or travel times.
Choose from premium vehicles, such as Sedans, Minivans, SUVs, Limos, and Buses, to suit your travel needs.
All prices are fixed, meaning there are no additional charges or fees.
Additional services like child seats, elderly assistance, and pet-friendly vehicles are available upon request.
Fixed pre-paid price without any surprise and a 100% refund guarantee.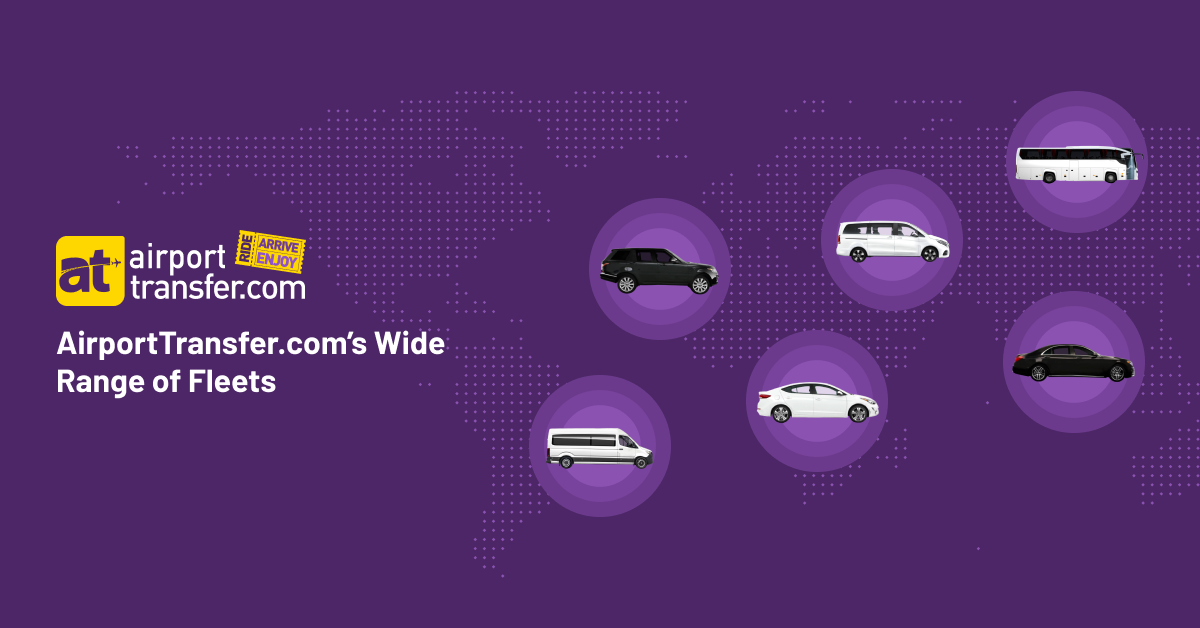 Enjoy a stress-free journey from Paris Beauvais-Tille Airport to your hotel, Airbnb, hostel, or any attraction of your choice, such as the Arc de Triomphe and Eiffel Tower, by booking a private transfer.
TIP: For a hassle-free experience, booking online reservations for famous Paris museums and attractions are recommended. Consider the Paris Digital Pass, which includes a Seine River sightseeing cruise, if you plan to visit iconic landmarks like the Louvre Museum and the Eiffel Tower.
You can reach AirportTransfer.com's customer service via WhatsApp anytime, 24/7, for assistance.
Our Customers' Satisfaction is Our Priority
At AirportTransfer.com, customer satisfaction is our top priority. We take pride in providing travelers with high-quality, reliable private transfer services worldwide.
Please take a moment to peruse the feedback from our satisfied customers who rely on us for their daily transfers.
The Best Paris Beauvais–Tillé Airport (BVA) transfer reviews at airporttransfer.com!
Public Transfer from and to the Airport Beauvais-Tillé
Transportation options are available for passengers to travel to and from Beauvais-Tillé airport. Beauvais-Tillé airport offers several Paris Beauvais Airport transfers, including shuttle services, buses, taxis, car rentals, and private transfers.
Bus Services from Beauvais-Tillé Airport
Beauvais-Tillé airport offers 16 scheduled buses daily that depart for Paris. Passengers can reach the city center, bus station, and train station of Beauvais in just 25 to 30 minutes. Buses are available approximately every 30 minutes, but there may be fewer options on weekends and public holidays. Outside the airport is a ticket office where you can buy bus tickets.
Passengers can also take an airport shuttle which departs approximately 20 minutes after a passenger plane lands and 3 hours and 10 minutes before a plane's departure.
The Paris shuttle bus stops are near the Arc de Triomphe, the Porte Maillot metro station, and the Neuilly-Porte Maillot train station.
Good to know:
Paris Beauvais Airport, despite its name, is located 85 kilometers northwest of Paris, making transportation to and from the city challenging.
Beauvais airport bus schedules may sometimes align with your travel plans, leaving you waiting for the next available bus.
Bus service or airport shuttles may not be the most convenient option for reaching destinations other than the center, bus station, and train station of Beauvais, requiring additional transportation that can be time-consuming and expensive.
Private airport transfers offers greater comfort, convenience, and flexibility than bus services, with no scheduling conflicts or destination limitations.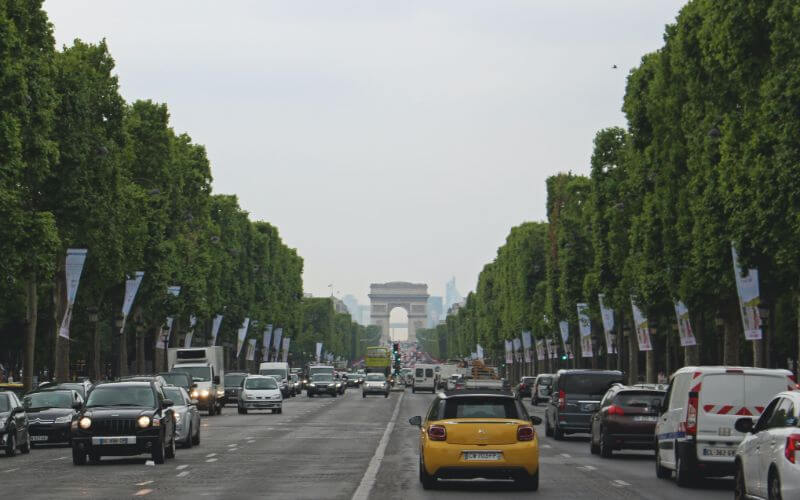 Taxi Options from Beauvais-Tillé Airport
Consider the available transportation options if you plan a trip to or from the Paris Beauvais-Tillé airport. There are taxi companies near the terminal building.
Good to Know:
Many taxi drivers at Beauvais Airport do not speak English, so if you do not speak French, you may need to prepare a piece of paper with your hotel name and address to show the driver.
Furthermore, it's worth noting that airport taxis can be pretty expensive, especially if you're traveling from Beauvais Tille Airport to the Paris city center.
Additionally, heavy traffic during rush hours can significantly affect taxi rates, which is something to remember when planning your trip.
Private transfers offer a better alternative, with fluent English-speaking drivers, fixed prices, and a comfortable, convenient ride.