Private Transfer from Bari Airport
You can book a private transfer from Bari to Bari Airport with a 100% refund privilege! If you are looking for the best Bari Airport transfer service, you are at the right place now!
Private transfer services distinguish themselves from other transport alternatives through their exquisite offers, especially with door-to-door transfer opportunities. However, all the private transfers do not have the same service quality. That is why we recommend you find the most trusted one among others.
Then, how can you find a qualified private transfer? Considering previous customers' feedback and satisfying experiences, Private airport transfer is one of the most reliable private transfer companies! It is considered the best private transfer service globally. Since AirportTransfer.com puts its customers' happiness and health first, it is highly likely to have a delightful journey. Below, we will discover how to book a reservation with AirportTransfer.com and its special offers.

Secure Reservation System
You can make your reservation via the Airport Transfer website. To get further information, you can reach Airport Transfer anytime! Since they have a 24/7 helpline on WhatsApp, you can connect with them.
Additional Service
You can choose your vehicle, so it is possible to find an economic or luxury car simultaneously. Thanks to Airport Transfer's wide range of vehicle sections, any customer can find a car for their budget. Besides car options, you can also benefit from additional service.
Let's assume you are planning to ride a bike during your holiday. And you are bringing your bicycle with you. But how are you supposed to carry it from the airport to your accommodation place? The answer is simple: asking for assistance from helpful Airport Transfer staff! To make this journey more convenient for you, you can choose a car with a bicycle car rock. From ski equipment rack to booster, every detail is thought for your comfort.
Sometimes, all of us need exceptional help. For instance, if you travel with your elderly family members, you can inform Airport Transfer about elderly assistance. Or, if you have a ride with your kids, you can have a baby seat for their safety. All you need to do is let Airport Transfer know beforehand!
Speaking of additional services, your pet friends are considered, as well. Thanks to their pet-friendly approach, your pet can have fun with you during your holiday.
To spoil yourself, it is possible to demand a red carpet for meet & greet service at Bari Karol Wojtyla Airport.
Opposite to other airport transfers, you can choose a vehicle according to the suitcases you will bring. By doing so, you can be sure that your car will carry sufficient kilograms of luggage.
Excellent Service
Airport Transfer's service is described as an excellent one by its former clients. They are straight right to achieve this happiness!
Whatever car type you choose, you can be sure your car will be highly hygienic. Since communication is one of the essential keys to getting along, all Airport Transfer drivers can speak English. So, you will not have to worry about if you can speak with the driver or not.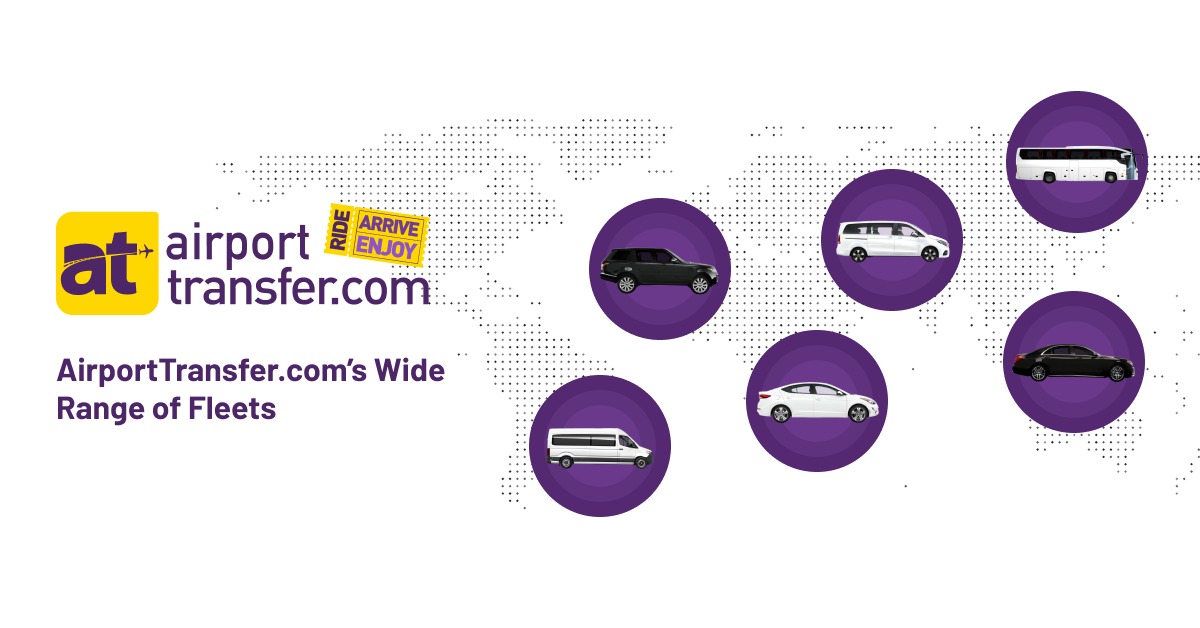 Bari Airport Public Transportation to Centrale
There are some modes of public transportation available from Bari Airport. You can check the details before making a decision.
Train to Bari City Centre
The train is one of the most common public transportation options in Italy, so you can also take a train from Bari Airport to the Bari City Center. Your train journey will take only 20 minutes to the city centre. However, the timetable of trains shows a difference from time to time. That is why we suggest you check the train timetable, before planning your travel from the Bari Airport to the city centre.
How much does a train ticket cost: Train tickets cost around 5 euros. However, if you purchase your train ticket beforehand, you can reach it at lower prices.
How can you buy a train ticket: You can find your ticket either online or from the vending machines at the airport.
Airport Shuttle Bus
The shuttle is an airport transfer service. As with many airports, you can also take an airport shuttle at Bari Airport. To your luck, there are also different bus companies available. Even if there are different companies at a service, the price is the same, from Bari Airport to Bari city centre.
Airport shuttle ticket cost: It will cost only 4 euros.
Buying an airport shuttle ticket: You can find your ticket online and from the vending machines at the airport.
Local Public Bus
Another public transport option is taking a local bus. This alternative is the cheapest one, even though customers have a pretty unpleasant journey. For instance, some passengers could not find a seat or space to stand during commute hours. That is why we are not so sure about suggesting you try it out. However, it is your call. If you want to take a local bus, Bari centrale to airport bus 16 number is yours.
Local public bus cost: It will cost only 1,5 euros.
Local public bus ticket: It is possible to buy your bus ticket from sales offices, Tabeccheria or Tabacchi.
Local Airport Taxi
You can take a local taxi to Bari Airport. Whatever airport you choose, it does not matter; airport taxis are there to help you out. Although, some of them may have unpleasant surprises. Such as offering higher prices or unfair fairs.
Airport taxi ride cost: Bari Airport taxi prices depend on the last destination. However, your charge from Bari Airport to Bari Train Station taxi fare may cost 23 euros. You can find a taxi near the Bari Airport Arrivals gate.
Car Rental
As expected, your journey time will change according to the last stop. If you are authorized, you can drive to the city of Bari or nearby cities in the region.
If you are not familiar with Italian roads, traffic rules, habits, and so forth, we do not recommend driving a car. It would be better if you had a former experience in Italy.
Daily car rental cost: The daily fee of car renting depends on the car rental company and the vehicle's features. There are several car rental companies at the airport. You can rent your car at both Bari Airport and online.