Orlando, a lively Florida city, is globally recognized for its captivating theme parks. Yet, Orlando extends far beyond its exciting attractions, presenting a diverse range of cultural experiences, natural marvels, historical sites, and exceptional shopping opportunities, catering to everyone's interests. If you're planning a trip to this city, full of fun and surprises, it's essential to find the best transfer from Melbourne Airport to Orlando to make your journey seamless and enjoyable.
Melbourne Airport – A Gateway to Orlando
Melbourne International Airport, situated along Florida's eastern coast, offers convenient access to the stunning Atlantic Florida beaches in the United States. Located just south of Cape Canaveral and north of Miami, the Downtown airport's central position allows for easy accessibility, with Melbourne only a short 5-minute drive away. Although Melbourne Airport is not directly situated in Orlando, it serves as a key arrival point for visitors destined for the famous Orlando theme parks, which can be reached within a short 1 hour and 20-minute drive.
Formerly known as Orlando Melbourne International Airport, it's crucial to understand that the airport is not located in Orlando. However, its proximity to the city makes it an excellent starting point for exploring the wonders of the fourth-largest city in Florida.
Travelling from Melbourne Airport to Orlando
Melbourne Airport serves as a gateway to Orlando, offering various transportation to Melbourne, FL Airport including taxi, bus, shuttle and private airport transfers. You can evaluate and pick the best transfer from Melbourne Airport to Orlando.
Bus from Melbourne Airport to Orlando
If you plan to travel by bus from Melbourne Airport (MLB) to Orlando Airport (MCO), there are key factors to keep in mind.
The trip usually lasts around 3 hours and 54 minutes, spanning about 131 kilometres with an average layover time of approximately 2 hours. The bus service is provided by Space Coast Area Transit and Smart Shuttle Line, Inc. While there isn't a direct link between Melbourne Airport (MLB) and Orlando Airport (MCO), you can reach your destination by following a designated route. Take the line 21 bus to Melbourne Square Mall. Transfer to the line 20 bus heading towards West New Haven Ave Goodwill. Walk briefly to the Melbourne Florida- Mobil Gas station. Board a shuttle that will directly transport you to Orlando Airport.
Please note that bus schedules may vary, particularly on weekends and holidays. On average, there are approximately 28 weekly bus services available.
Taxi from Melbourne Airport to Orlando
When it comes to travelling from Melbourne Airport (MLB) to Orlando Airport (MCO) by taxi, there are several important details to consider.
The distance between the two airports is about 76 km (101 km by road), and the drive usually takes around 1 hour and 20 minutes. However, it's important to note that this can be a long journey, particularly after a tiring flight. Additionally, taxi fares can be pricey due to the considerable distance covered. Please note that additional fees may be applicable for taxi rides during nighttime or public holidays.
To ensure a hassle-free and cost-effective journey, we highly recommend securing a direct Melbourne Airport transfer through AirportTransfer.com.

Private Airport Transfers from Melbourne Airport to Orlando
Orlando is more than just theme parks and movie productions. It's a destination that offers a wealth of natural beauty, unique wildlife, fascinating history, and fantastic shopping opportunities at affordable prices. With so much to explore, a weekend in Orlando is sure to be filled with excitement and entertainment. When it comes to travelling from Melbourne Airport to Orlando, AirportTransfer.com offers the perfect solution for a stress-free and comfortable journey.
24/7 Airport Car Service: Enjoy the convenience of reliable transportation anytime you need it with our 7/24 airport car service.
Personalized Greeting: Our professional drivers and chauffeurs will greet you with a personalized sign, either at your doorstep or in the airport's baggage claim area.
Luggage Assistance: Receive individual assistance with your luggage, ensuring a hassle-free experience.
Vehicle Selection: Choose from a range of options, including sedans, limousines, SUVs, or minivans, for your transportation needs.
Special Assistance: Our meet-and-greet service is especially convenient for those travelling with small children or elderly passengers who require extra assistance.
Airport Pickup Service: Experience a hassle-free arrival at Melbourne Airport MLB as our professional chauffeurs greet you and ensure a smooth and convenient journey to Orlando.
Flexible Refund and Cancellation Policy: With our 100% refund and free cancellation policy, you can have peace of mind knowing that you can make changes up to 48 hours before your scheduled transfer.
24/7 Customer Support on WhatsApp: Our dedicated customer support team is available on WhatsApp to assist you with any inquiries or changes to your booking.
Door-to-Door Airport Chauffeur Service: Just relax and let our experienced chauffeurs transport you directly from Melbourne Airport to your desired destination in Orlando, eliminating the need to navigate unfamiliar roads or deal with traffic.
Additional Services: Customize your transfer experience with options such as child seats, elderly assistance, pet-friendly vehicles, roof racks, and personalized greetings to cater to your unique needs and preferences.
Secure Payment: Our platform provides a secure payment process, giving you peace of mind when booking your Melbourne Airport transfer.
In conclusion, when it comes to private airport transfers from Melbourne Airport to Orlando, AirportTransfer.com offers a comprehensive and reliable service. Say goodbye to the stress of traffic, traffic car park expenses, carrying luggage and queuing.
Explore the wonders of Orlando without any transportation worries—book your Melbourne Airport transfers with AirportTransfer.com today.
Explore the Magic of Orlando: Must-Do Activities for Every Traveler
Orlando, Florida is a destination that captivates the hearts of travellers from around the world. Beyond its reputation as the home of famous theme parks like Walt Disney World and Universal Studios, Orlando offers a wide array of must-do activities that cater to every traveller's interest and preference. With AirportTransfer.com, you can enjoy a managed and affordable ride from the airport to your desired destinations, eliminating the worry about traffic, car rentals and expensive taxi fares. Let us guide you through the enchanting experiences that await in the magical city of Orlando.
Walt Disney World: Immerse yourself in the enchanting world of Disney characters, thrilling rides, and captivating shows at the iconic Walt Disney World.
Universal Studios: Step into the world of movies and entertainment at Universal Studios. Enjoy thrilling adventures, explore the Wizarding World of Harry Potter, and experience exhilarating rides.
The Kennedy Space Center: Discover the wonders of space exploration at the Kennedy Space Center. Explore interactive exhibits, and historic spacecraft, and meet astronauts.
The Orlando Museum of Art: Immerse yourself in the world of art at the Orlando Museum of Art. Admire contemporary and classic artworks from renowned artists.
Ripley's Believe It or Not: Explore the oddities and curiosities from around the world at Ripley's Believe it or Not. Experience mind-boggling illusions and extraordinary artefacts.
Madame Tussauds in Orlando: Get up close to lifelike wax figures of celebrities at Madame Tussauds. Capture memorable photos with movie stars, music icons, and historical figures.
Orlando Magic NBA Game: Experience the excitement of professional basketball by attending an Orlando Magic NBA game. Enjoy the electric atmosphere and witness top basketball players in action.
Visiting Orlando is an experience that promises excitement, wonder, and enchantment for travellers of all ages. Embarking on these must-do activities can be stressful at times, especially when dealing with transportation and navigating through unfamiliar roads.
Let AirportTransfer.com be your trusted companion in navigating the bustling city, providing you with convenient and comfortable airport transportation services. Book your ride with us and embark on a journey filled with magical moments in Orlando.
Reliability and Comfort: Customer Feedback on Our Airport Transfers
If you are planning a trip from Melbourne to Orlando, AirportTransfer.com is the go-to choice for reliable and comfortable airport transfers. Our customer feedback speaks volumes about the quality of our service, and we are dedicated to ensuring that every journey with us is a seamless and enjoyable experience. Make your airport transfer a stress-free and comfortable part of your travel itinerary.
The best Melbourne Airport transfer reviews are at AirportTransfer.com!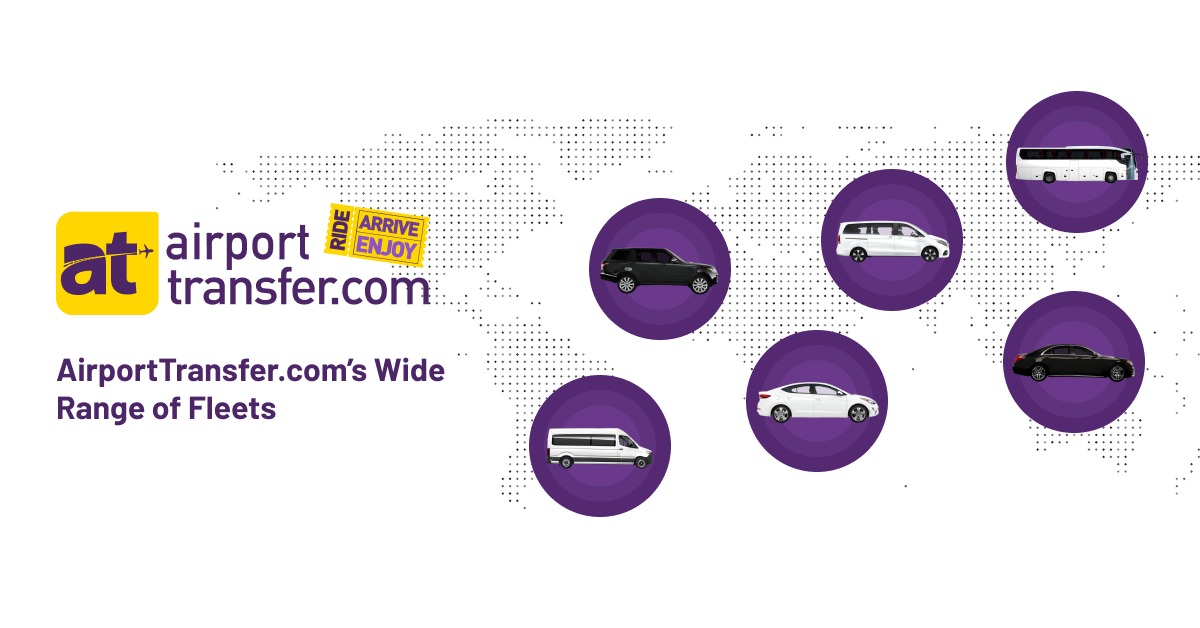 Frequently Asked Questions
You might be interested