Have you ever considered visiting Morocco to explore its traditional cuisine? If not, you may want to think again, as Marrakech is known for some of the most famous dishes in the country.
From couscous and tagine to pastilla and harira, there's something for everyone to enjoy. And what's even better, many of these dishes are pretty affordable, making them perfect for budget-minded travelers.
So if you're looking for a unique culinary experience, be sure to add eating in Marrakech to your list!
The Most Famous Moroccan Foods: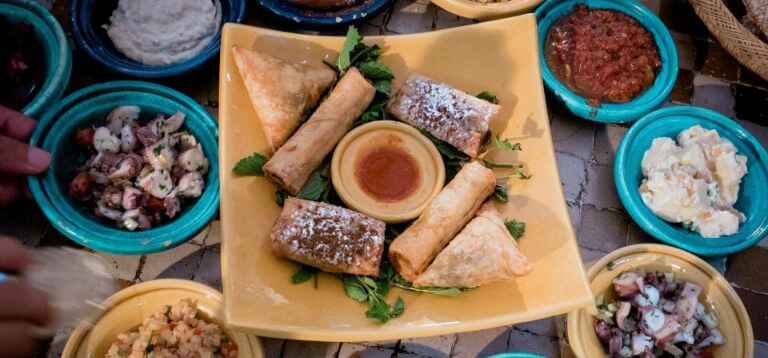 1. Couscous:
Couscous is a dish made of Menuires semolina, durum wheat that has been precooked and then dried. It originates from North Africa, particularly Morocco, Algeria, and Tunisia.
Couscous can be served as a side dish or as a main course and is often used in desserts or salads. It can be flavored with many different spices and herbs, making it versatile. Couscous is high in protein and low in fat, making it a healthy option for many people.
2. Tagine: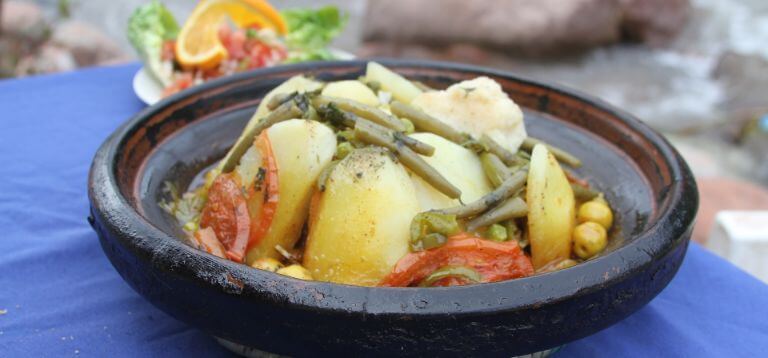 A tagine is a Moroccan dish named after the unique pot cooked in it. The tagine pot has a conical lid that helps steam and vapors to cook the food inside it, resulting in tender and flavorful meat and vegetables.
Tagines are typically slow-cooked over low heat for many hours, ideal for stews or braises. The long cooking time allows the flavors of the ingredients to meld together beautifully, making tagine an incredibly complex and delicious dish.
3. Zalouk:
Zouk is a traditional Moroccan dish made of roasted eggplant, peppers, and tomatoes. It's typically served as a dip or side dish and is often garnished with parsley or cilantro.
While the ingredients and cooking method can vary slightly from region to region, the dish is generally cooked in a clay pot over an open flame. Despite its simplicity, zalouk is packed with flavor.
Zouk can be served as a side dish or used as a topping for bread or pita. It is often enriched with olive oil and served with yogurt or tahini sauce.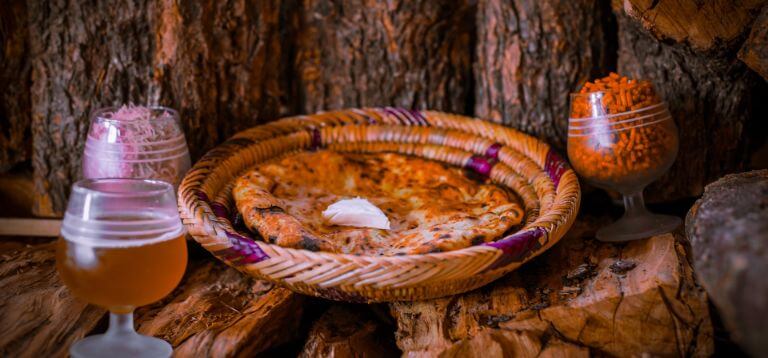 4. Chermoula:
Chermoula is a traditional North African marinade typically made of garlic, cumin, coriander, paprika, and olive oil. It's used to flavor dishes, from meats and fish to vegetables and couscous.
The blend of spices gives Chermoula a deep, earthy, and smoky flavor. And because it's so versatile, it can be used with pretty much any protein or vegetable. Try it on grilled chicken or fish, roasted lamb or beef, or even as a topping for steamed veggies.
5. Harira: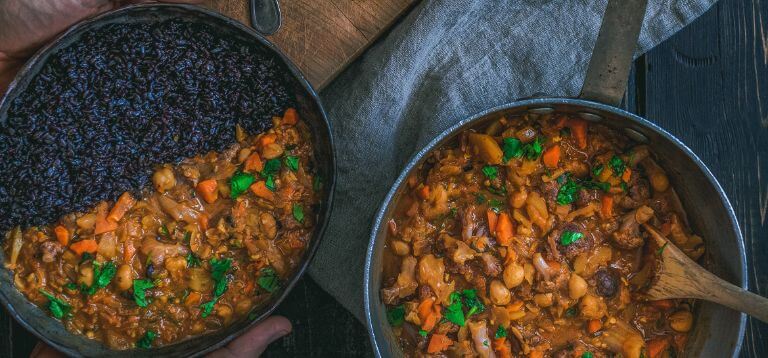 Harira is a traditional soup enjoyed throughout the year in Morocco, but it is trendy during Ramadan. This hearty dish is usually made with beef or lamb, tomatoes, chickpeas, and various spices, including cumin, ginger, and paprika. Harira can be served on its own or with a side of crusty bread for dipping.
6. Pastilla: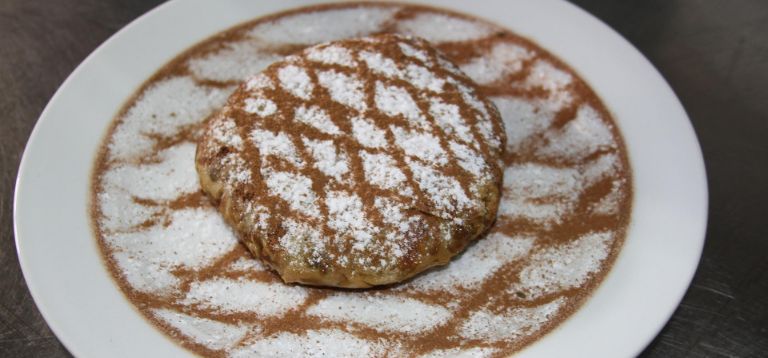 Pastilla is a traditional Moroccan dish consisting of a sweet and savory filling encased in layers of phyllo dough. The filling is typically made up of ground meat, nuts, and spices, and the dish is often served with sweet syrup or honey.
7. Maakouda:
Maaloula is a potato-based dish from Morocco. It is typically made with deep-fried potatoes, eggs, and spices and can be served as a main dish or a side dish. It's a popular dish you can get quickly from street vendors.
8. Khobz: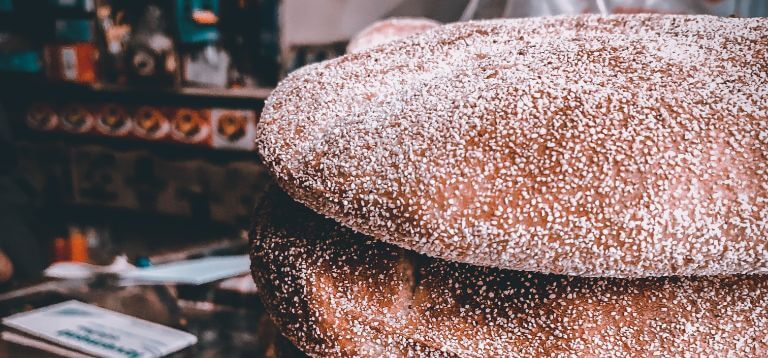 Khobz is a North African bread traditionally handmade from wheat flour, water, and salt. It is typically round in shape and has a slightly chewy texture. Khobz is often eaten with stews or soups and dipped in olive oil or used to make sandwiches.
9. Steamed Sheep Head:
Moroccans have been cooking sheep heads as a dish for centuries. It's very flavorful and is often enjoyed by locals and tourists alike. The dish can be made with various spices, vegetables, and meats but is typically served with a broth or sauce.
10. Spicy Sardines: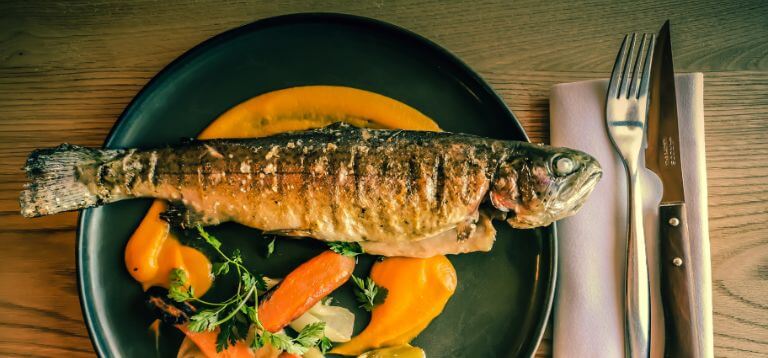 Spicy Sardines as a Moroccan dish is usually made with sautéed onions, green peppers, tomatoes, and spices. The sardines are then added to the pan and cooked until they're hot and bubbly. It's a simple yet tasty dish perfect for a quick weeknight meal.
11. Mint Tea:
Mint tea is a traditional Moroccan drink made from fresh mint leaves and hot water.
Moroccan mint tea has a refreshing flavor and is often served with meals or as a refreshment on hot days. It is also beneficial for digestive health and is popular among pregnant women in Morocco due to its relaxing effects.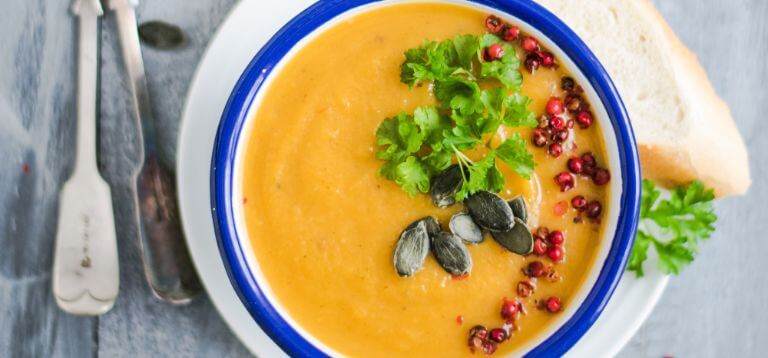 12. Bisarra:
Bisarra is a traditional Moroccan dish of vegetables, meat or fish, and rice. It is a hearty dish that can be served as a main course.
The vegetables and meat are cooked in a sauce of olive oil, garlic, and spices such as cinnamon, cumin, and paprika.
The rice is then added to the mixture and cooked until tender. The dish is typically served with lemon wedges to give it a tart flavor.
⭐ Things to do in Cairo, Egypt Travel Advice
13. Crumbed Liver:
The crumbed liver is a Moroccan dish made with a liver that has been breaded and fried. It is often served with a garlic-lemon sauce or stew.
The crumbed liver is a popular dish in Morocco and is often eaten as a main course or as part of a larger meal. It is also possible to find it as a sandwich because it is popular street food in Morocco.
14. Brochettes: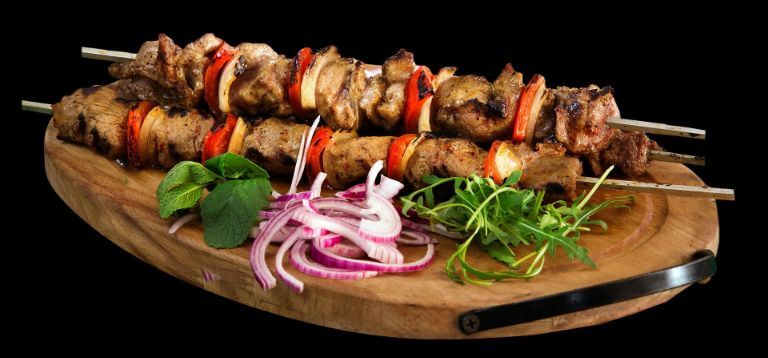 Brochettes, also spelled bralettes, are a popular Moroccan dish made up of small pieces of meat (usually lamb or beef) that are skewered and then grilled. They can be served as either an appetizer or a main course and are typically accompanied by various dipping sauces.
15. Moroccan Eggplant Fritters:
Moroccan eggplant fritters are delicious dishes made from shredded eggplant, onion, and spices mixed and then deep-fried. They can be served as a side dish or appetizer.
Typical Moroccan Breakfast:
A typical Moroccan breakfast might include a cup of mint tea, some bread and olives, and perhaps some honey.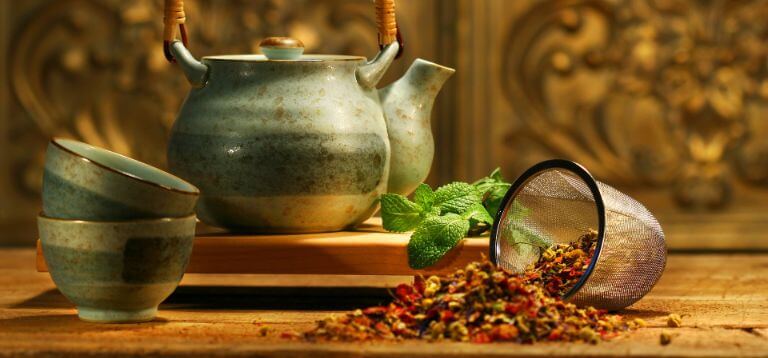 Moroccans often start their day with a cup of hot tea. The next course is usually some bread. There are many different types of bread found in Morocco, including baguettes, unleavened flatbreads, and semolina-based doughnuts called spend.
Olives are also expected at breakfast time. Finally, many Moroccans like to finish their breakfast with a dollop of honey on their bread or pastry.
⭐ 20 Things to Do Around the World with Kids
Typical Moroccan Lunch: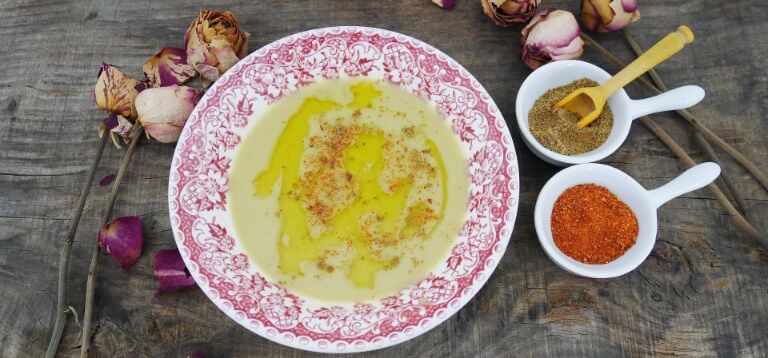 A typical Moroccan lunch will usually include a variety of dishes, including some protein (be it chicken, lamb, beef, or fish), vegetables, couscous or rice, and bread.
A traditional Moroccan soup called harira is also often served as part of the meal. Lunch is typically the biggest meal of the day in Morocco and is often followed by a period of rest or a nap!
Typical Moroccan Dinner: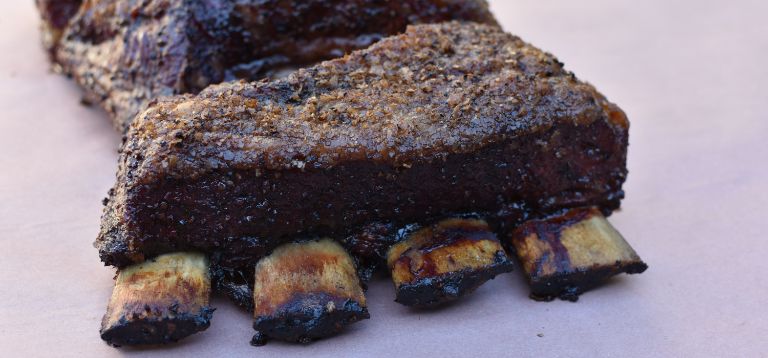 A typical Moroccan dinner may include a variety of dishes, such as tagine (a slow-cooked stew), couscous, harira (a soup made with lamb, chickpeas, and tomatoes), pastilla (a sweet and savory pie made with shredded chicken or pigeon), snail soup, and Bastila (a dessert pastry filled with almonds and eggs). Beverages that might be served include mint tea, coffee, or fruit juice.
Best Restaurants in Marrakech:
1. Taj Moroccan Food:
Taj Moroccan Food in Marrakech is a Moroccan restaurant located in the city's heart. The restaurant offers a variety of traditional Moroccan dishes and a wide selection of international cuisine. Taj Moroccan Food is dedicated to providing its guests with an authentic and memorable dining experience.
Location: Place Jamaa El-fna، 1 Rue Moulay Ismaïl، Marrakesh 40000, Morocco
Price Range: $30 - $55
Popular Foods: Lamb tagine and couscous
Google user rating: 4.7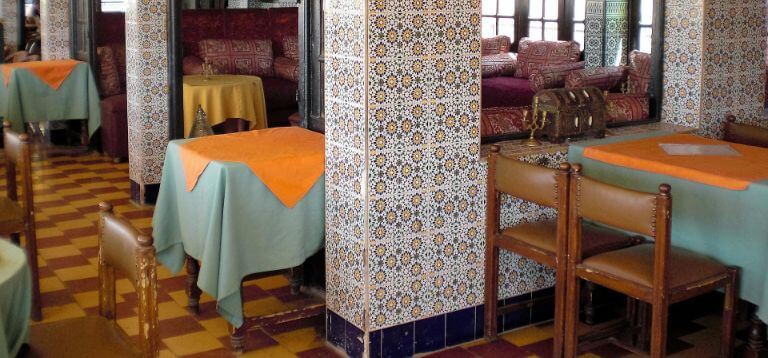 2. Azar:
Azar Restaurant is a Moroccan restaurant located in the heart of Marrakech. The restaurant offers traditional Moroccan cuisine and a selection of international dishes. Azar is open for lunch and dinner and offers a variety of dining options, including outdoor seating. Reservations are recommended.
Location: Rue de Yougoslavie، Marrakesh, Morocco
Price Range: $25 - $45
Popular Foods: Lamb Shawarma
Google User Rating: 4.4
3. Bazaar Cafe:
Bazaar Cafe is a small cafe located in the heart of the Medina in Marrakech. It is known for its delicious Moroccan food and great atmosphere.
The cafe is decorated with beautiful Moroccan tiles and lanterns, and it has a small courtyard in the back where you can relax and enjoy your meal. The menu offers a variety of traditional Moroccan dishes and some European favorites.
Bazaar Cafe is a great place to eat if you want to experience authentic Moroccan cuisine in a relaxed setting.
Location: 24B Rue Sidi el Yamani, Marrakesh 40000, Morocco
Price Range: $2 - $10
Popular Foods: Sardines and Mint tea
Google User Rating: 4.4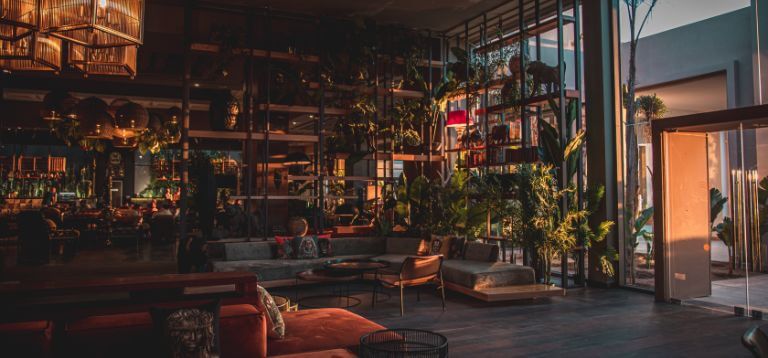 4. Casa Lalla Restaurant:
Casa Lalla is a restaurant in the heart of the old city of Marrakech, Morocco. It offers an exquisite culinary journey through Moroccan and Mediterranean flavors. The restaurant is housed in a traditional riad (a dwelling with an interior garden or court), and its intimate setting provides the perfect backdrop for an evening of gastronomic delight.
Location: Riad Zitoun Lakdime, 16 Derb Jamaa, Marrakesh 40000, Morocco
Price Range: $10 - $35
Popular Foods: Pigeon pastilla and seafood couscous.
Google User Rating: 5.0
5. Amal:
Amal is a highly rated and popular restaurant in the heart of Marrakech, Morocco. It's known for its innovative and creative Moroccan cuisine and its stunning interior decor that transports guests to an exotic destination. Reservations are highly recommended.
Location: Rue Allal Ben Ahmed et Rue Ibn Sina Gueliz, Marrakech 40000 Morocco
Price Range: $20 - $60
Popular Foods: Beef Mechoui and chicken pastilla.
Google User Rating: 4.7
You might be interested
Browse Airports for Airport Transfers