The city of Houston can seem intimidating but is well worth exploring. Discover trendy corners of Montrose, upscale restaurants, and world-class art museums like the Menil Collection with wondrous, free things to do in Houston and globally revered architecture.
Explore the Houston Galleria, a mall often mistaken for the downtown business district; it's enormous! The fourth-largest city in the United States with 2.3 million inhabitants, Houston was created in 1836, parallel to the bayous of the Texas coast. Named in honor of Sam Houston, ex-president, and governor of Texas, winner of the Mexican army of Santa Anna.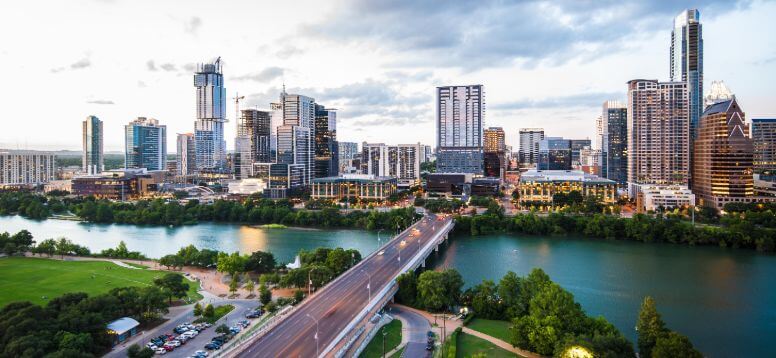 It is a magnet for tourism, being closely linked to Space Center Houston, NASA's Flight Control and Astronaut Training Complex, and many other interesting Houston attractions. Browsing through the list of the best and fun things to do in Houston, Texas, will help you and your family plan an exciting and entertaining time.
1- Houston Museum of Natural Science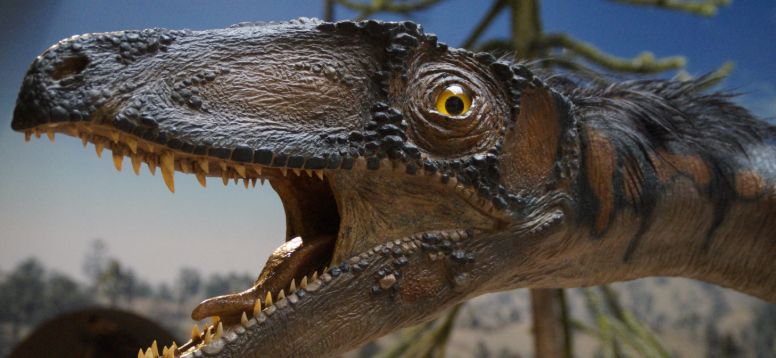 The Houston Museum of Natural Science (abbreviated as HMNS) has a fantastic collection of mineral specimens, models of space stations, and 60 giant skeletons, including four Tyrannosaurus Rex and three large Quetzalcoatlus, a planetarium, and more to occupy family-friendly.
The great popularity of the museum district is also due to its large number of special exhibitions and guests. Founded in 1909, it is now one of the most popular in North America.
Kids will love the grasshopper clock at the Museum of Fine Arts, Houston prominent entrance, whose legs match the passing seconds.
⭐ The Best United States Airport Restaurants
2- Children's Museum
The Children's Museum of Houston is a museum located in the Museum District of Houston, Texas, designed to inspire and encourage play-based learning for children. One of 190 children's museums in the country, the museum was established in 1984 to make early childhood development a priority in the local community.
The museum offers interactive exhibits on science and technology, history and culture, and more.
In particular, the Market a place where kids will have fun and learn at the same time how to apply for jobs, get their paycheck and use their ATM cards.
Popular Houston activities and outdoor areas with toy boats and water pipes are also popular. It will be a hit with all the kids.
3- Houston Space Center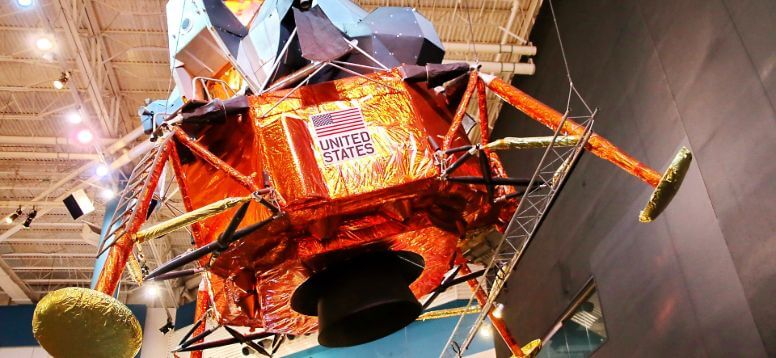 The top of Houston events this weekend, one of the city's most high-profile attractions, the Space Center is home to more than 400 artifacts, numerous permanent and traveling exhibits, and other exhibits relating to America's unique spaceflight programs.
The whole family will be amazed as they browse the museum's films and interactive consoles collection.
They are known worldwide as International Space Station Mission Control and the home of NASA Mission Control and Astronaut Training; an additional guest, is invited backstage to view the Johnson Space Center of NASA, where the story was written.
If you say what things to do in Houston this weekend? It will be an ideal choice for you.
4- Discovery Green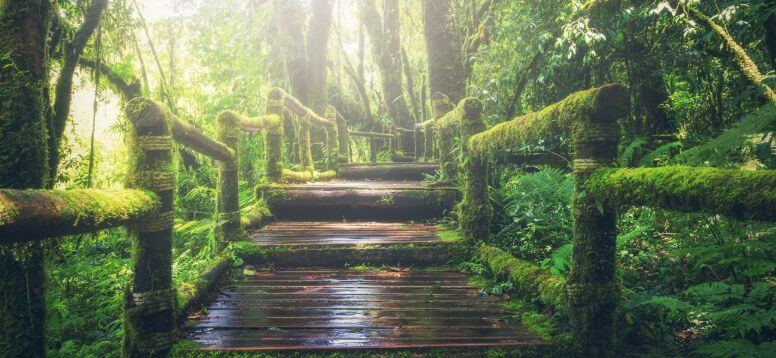 Recently renovated, city residents consider this 11.78-acre public municipal state park a much-needed urban oasis.
Discovery Green is community-minded, offering free yoga classes, storytelling for toddlers, and movie nights and concerts.
It also has a playground, free Wi-Fi, outdoor reading rooms, and an area where you can borrow games and balls when the family feels fun activities in Houston for adults.
Alternatively, enjoy a picnic lounging in the sloping green, relax and watch others—a great day with the family.
⭐ If you are wondering: America's Best Restaurants
5- Downtown Aquarium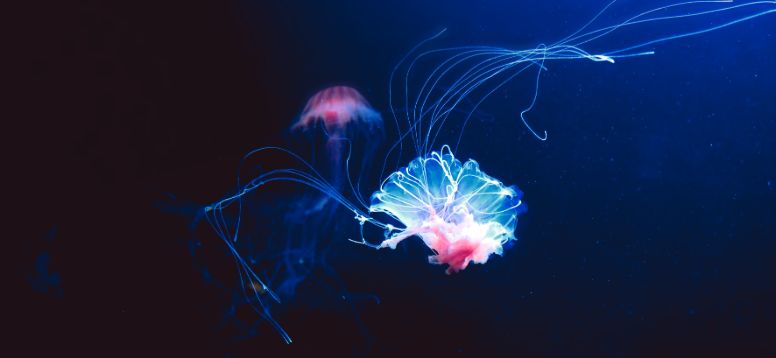 This magnificent six-acre dining and entertainment complex has been made even more stunning by the merged redevelopment of two Houston landmarks, the Central Waterworks Building and Fire Station No. 1.
Now with plenty of room to house its 500,000-gallon aquatic wonderland with 200 species of exotic residents from around the world, it's a great attraction for the whole family, and especially kids, as they can enjoy the fun aquarium attractions and things to do downtown Houston from Frog Hopper to Shark Voyage.
There are plenty of treats for adults, too, as the venue includes:
Boutique shopping.
An upscale bar.
A full-service restaurant.
A fully-equipped ballroom.
Geographic and aquatic exhibits.
6- Miller Outdoor Theatre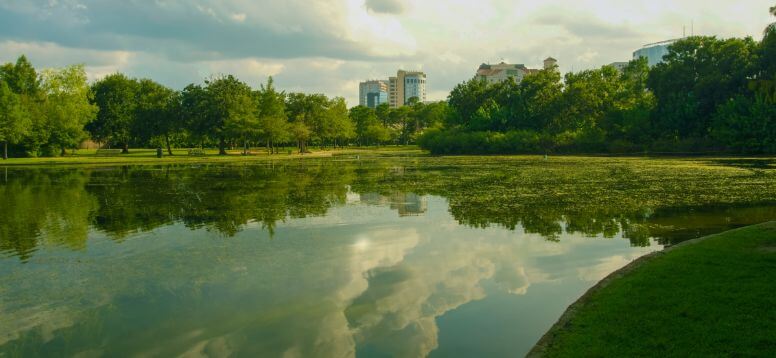 There is a lot of fun things to do in Houston. This exceptional theatre offers daytime and culturally and artistically valuable children's programming as part of its season of free productions and many other free plays, concerts, dances, and shows for all ages.
The theater, located on 2.5 hectares of land in Hermann Park, runs from mid-March to mid-November and is a trendy venue, as you can imagine.
You can bring your chair, blanket, and food (alcohol is allowed as long as the contents are in a container), or you can purchase seats when you are there.
Houston also hosts several festivals and events in Houston throughout the year.
The Houston Livestock Show and Rodeo are the most significant Houston Events of the year and attract hundreds of thousands of people each time.
Houston is also home to Houston International Festival, Texas Hot Sauce Festival, etc.
⭐ Things to do in Las Vegas - 2022 LA Attractions
7- Cockrell Butterfly Center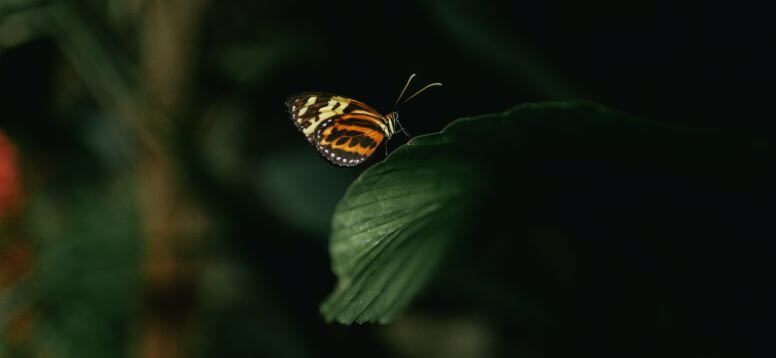 The Cockrell Butterfly Center and Brown Hall of Entomology has a wide variety of species and is a great teachable time for children and anyone interested in insects.
They provide entertainment and education for the whole family. The center is home to a living butterfly habitat with spectacular specimens of some of the world's strangest arthropods and quizzes and fun interactive games.
It is a rainforest environment, albeit simulated. Enjoy the fascinating beauty of nature, such as butterflies, insects, and other crawling plants.
8- Hines Waterwall Park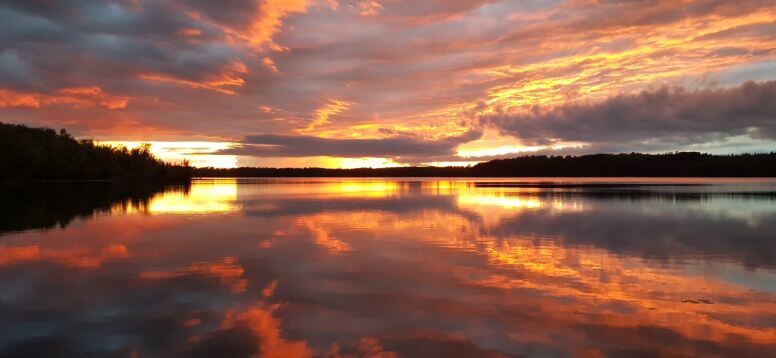 The Gerald D. Hines Waterwall Park is an ideal place to stay for families who want to get some perfect free time in an exceptional setting.
The park features a 24-meter-tall semi-circular fountain that recirculates 11,000 gallons of water per minute maid park cascading down the interior and exterior walls of the structure.
Pretty awesome to watch, I'd say. This iconic park is surrounded by 186 oak trees and is a popular place for locals to meet up with friends, enjoy a game of Frisbee, a picnic, a walk, or even a fabulous photo opportunity.
⭐ Things to Do in New York City - NYC Bucket List
9- Uptown - The Galleria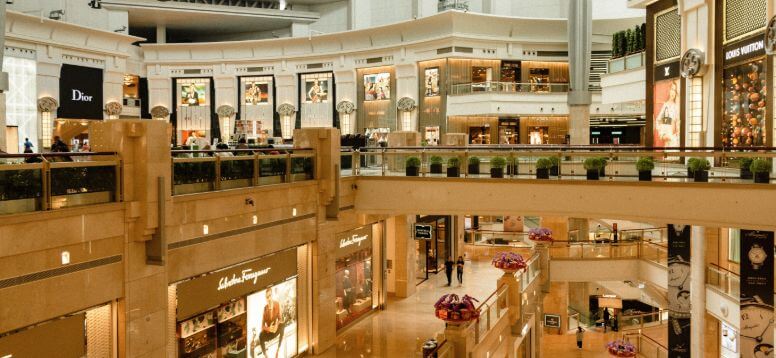 Known for its shopping and nightlife in Houston, Uptown is an upscale neighborhood at 610 Loop and US-59, just west of downtown Houston.
This neighborhood is best known for the Galleria mall, where hundreds of stores and restaurants (many of which are luxury brands) make it one of the largest malls in the country.
Luxury shopping is an integral part of the local aesthetic, enhanced by the area's many chic hotels and restaurants.
10- Houston Zoo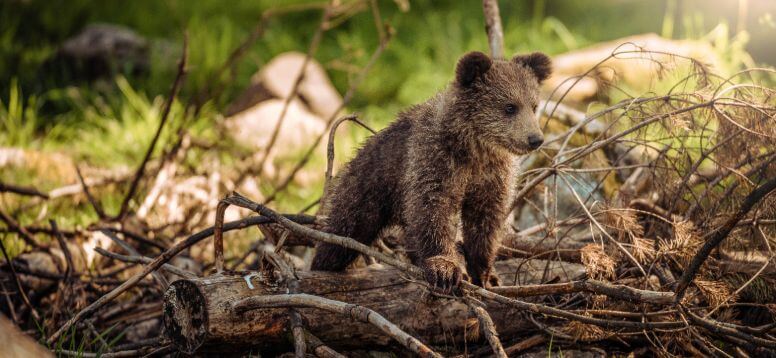 The Houston Zoo has long been a favorite stop for residents and visitors to the Houston area.
More recently, the Downtown Aquarium has also caught the attention of visitors.
Houston also has many museums, including the Buffalo Soldier Museum, Holocaust Museum, Museum of Natural Science, Museum of Fine Arts, and many more.
Admire Skyspace James Turrell
Going towards the Rice University campus, you will discover one of the most impressive art installations.
Artist James Turrell has created an acoustically-engineered sound and light installation near the Shepherd School of Music. This activity is undoubtedly one of the best things to do in Houston for couples.
Dubbed "Twilight Epiphany," the show is projected onto the roof of the building at sunrise and sunset.
The show is free, but a reservation is required.
⭐ By the way: Things to do in Chicago (Hundreds Activities in Chicago)
11- Galveston - A Resort In Texas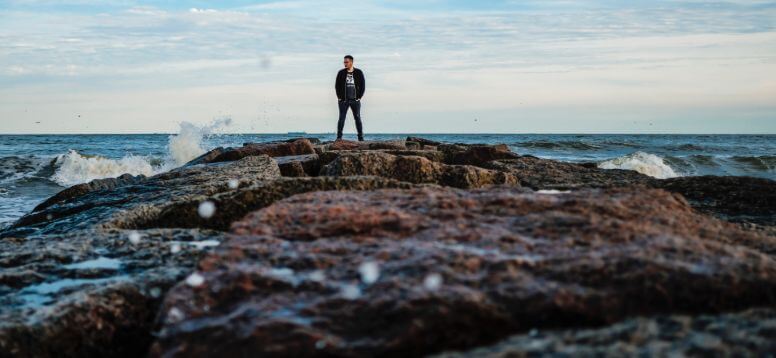 Travelers who follow an itinerary of discovering the main points of interest and things to do in Houston today in Texas, such as Big Bend National Park or cities like San Antonio, Austin, or Fort Worth, generally do not enjoy the pleasures of the sea very much.
Despite a coastline stretching more than 1,000 kilometers along the Gulf of Mexico, Texas beaches are far removed from major cities and the Houston Museum of natural parks.
During a family trip to Texas, it is necessary to take the opportunity to visit places to go in Houston and stay nearby on Galveston Island, its seaside resort.
But lucky visitors who have plenty of time or don't want places to visit in Houston Big Bend National Park or Austin can drive down the coast to southern Texas from Galveston island. They will find immense and wild beaches, ornithological reserves, pretty seaside towns such as:
Rockport,
Corpus Christi,
Houston 365
Port Aransas
Padre Island is the most significant natural barrier in the world.
George Bush International Airport Transfers to City Center
George Bush International Airport is 32 km from the city of Houston, Texas, USA. Airportransfer.com offers fast and convenient travel with transfer from George W. Bush Airport in 14 different directions. You can choose the car that suits you, book, individual or group transfer, to know the exact cost of the trip. Booking transfer via Airportransfer.com no longer takes minutes.
⭐ Disadvantages of Public Transport in Airport Transfers
Airport transfers are listed below.
Houston George Bush Intercontinental Airport has located 37 km from centers in Houston.
It handles traffic of 40,187,442 passengers per year.
Airportransfer.com offers fast and convenient travel payment is processed with complete security, and the driver's phone numbers will be listed on your voucher.
Airportransfer.com provides transfers to popular directions, such as downtown Houston.
You might be interested