There is so much you can do as a tourist in Boston, but first, let's give a brief introduction to this amazing destination! Boston is a city in the northeastern part of the United States and is the capital of Massachusetts which is in the region called New England.
In terms of population it is one of the top 10 cities. Boston is a well-developed city with many points of interest to visit. Founded in the 17th century and hosting many historical events and buildings, there are many places to visit and many things to do in Boston, MA. The city also houses many universities. As of 2021, its population is 683,822.
Boston Attractions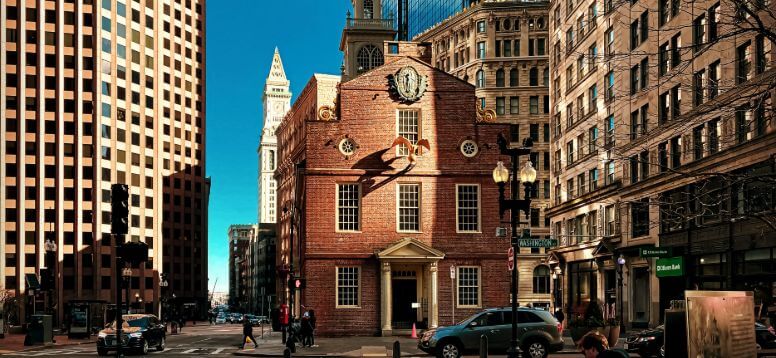 There are so many fun things to do in Boston. You can see some of the sights in Boston and go deep into the city to go on an adventure to discover the texture of the city. If you like beautiful scenery, Boston sightseeing activities may also interest you. Here you can add the following 27 points to your to-do list!
👉 You maybe interested: Things You Should Know Before Traveling to the USA
1- Faneuil Hall Marketplace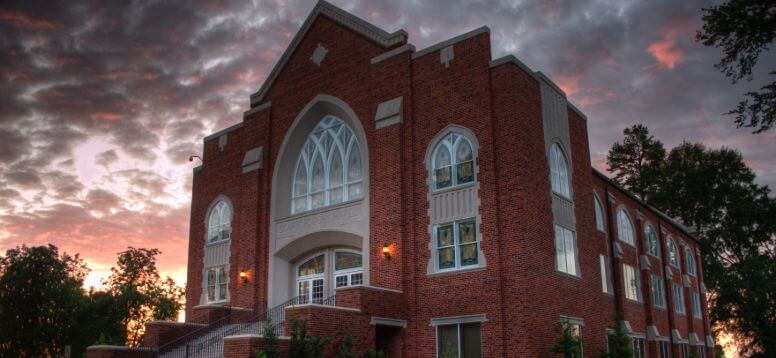 Being started to be built on 27, April 1825 by Mayor Josiah Quincy and completed on August of 1826, it was initially referred as Quincy Market after the mayor himself but then Mayor refused to call the market after himself and thought it was more suitable to name the place after Peter Faneuil in this honor. Although it seems like a single marketplace, it actually consists of four marketplaces.
Charming thing about this place is its food. You can eat and drink to your heart's content here but it is not limited to that. There are also many street performers you can photograph or if you are not into capturing moments, you can actually live in it and just watch them! If you are looking for fun things to do in Boston tonight, the marketplace is also open when it is dark outside! It is a great place to see and offers many activities.
2- Freedom Trail
The Freedom Trail is one of the most spectacular things to see in Boston and certainly offers a lot to see and experience for visiting tourists. It introduces you to many important landmarks in the city. In addition to these important places, you can come across many shops where you can sit and relax. Visiting this place is one of the best things to do in Boston.
👉 Useful article: America's Best Restaurants
3- Massachusetts State House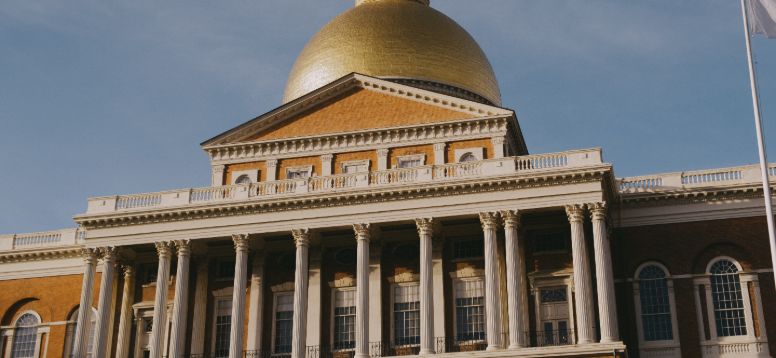 It is a building designed by Charles Bulfinch and has been in commission as the current State House since its opening in 1798. It is near the former site of the historic Hancock mansion.
4- Park Street Church
The church was designed by Peter Banner and founded in 1809. It is at the corner of Park and Tremont Streets. It is an old landmark and one of the oldest buildings in Boston. It once was the first thing to see when approaching Boston from a far and it is still a good historical site to see.
5- Granary Burying Ground
It is named after the granary storage once next door. It has approximately 2350 markers and many notable citizens of the USA live there.
👉 You should read this article: Things You Should Know Before Traveling to the USA
6- Boston Latin School/Benjamin Franklin Statue
It is the oldest public school in America, it was founded on 23 April 1635. It was a boys only school. Until the completion of the schoolhouse in 1645, classes were held at the home of the first headmaster, Philemon Pormont. Benjamin Franklin also studied here and his statue is in place of the original schoolhouse.
7- Old Corner Bookstore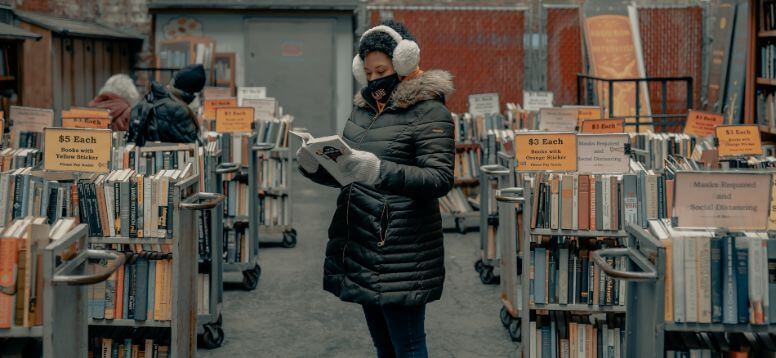 One of the best things to do in Boston are historical establishments. Old Corner Bookstore is the oldest commercial building in Boston. It house many famous producers and titles some of which are Ticknor and Fields, Walden, Hawthorne's The Scarlet Letter, Longfellow's Midnight Ride of Paul Revere, and the Atlantic Monthly including Ward Howe's Battle Hymn of the Republic. Old South Meeting House
In your trip to Boston, it would be shameful to miss out seeing where the Boston Tea Party Began! This is the hall where Puritan sermons and public meetings were held and tea taxes were debated extensively. It was built in 1729 and has been a museum since 1877.
8- Old State House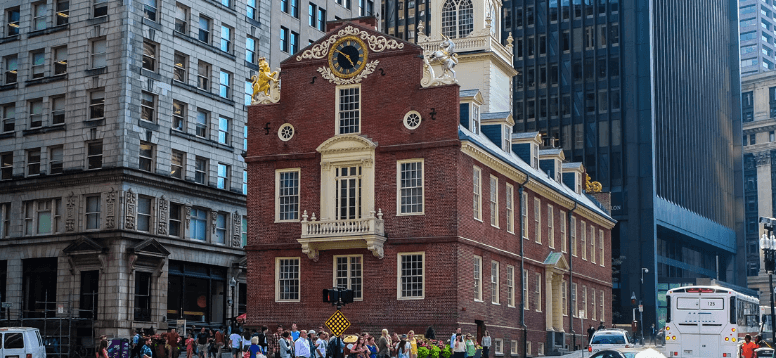 Seeing and surviving massacre, revolution and fire, this building is the oldest surviving public building in Boston. It was built in 1713 and it served as a center for politics, business and civilian life.
9- Boston Massacre Site
If you are looking for things to do in Boston, you should definitely see the Massacre Site. Its historical importance is well known. Briefly, after tension rising due to taxes and occupation, Boston Locals fought with red coats in the streets of Boston. As a result of this 5 civilians were killed by gunfire.
👉 Guide to Renewing Your U.S. Passport
10- Faneuil Hall
This is seen as a monument of free speech and cradle of liberty by many. It housed America's first town meeting and it became home to many events that shaped the nation's history.
11- Paul Revere House
It was built around 1680 and owned by the legendary patriot Paul Revere in 1770-1800. It is the oldest remaining structure in downtown Boston and it is the only Freedom Trail historic site that is a residence.
12- Old North Church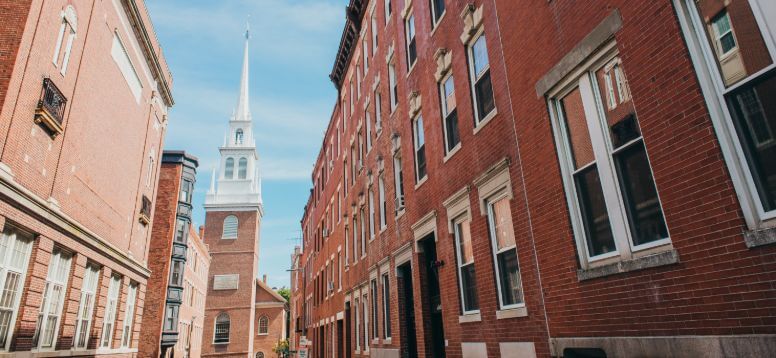 This is a highly significant historical site because this is where the American Revolution started! This is Boston's oldest church which is Old North Church which was built in 1723 and best known for the famous midnight ride of Paul Revere and "one if by land, two if by sea" which is a signaling to determine where the British are coming from.
13- Copp's Hill Burying Ground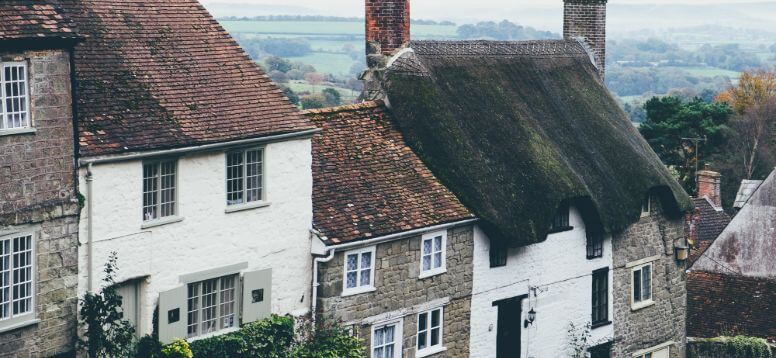 It is named after shoemaker William Copp and it is the final resting place of merchants, artisans and craftsmen of North End.
14- USS Constitution
If you are looking for things to do in Boston, maybe an old warship can be something you would enjoy. "Old Ironsides" was launched to sea in 1797 and it is the oldest commissioned warship afloat at the moment.
15- Bunker Hill Monument
The Battle of Bunker Hill was the first major battle of the Revolutionary War and it played a great role in the outcome of the war. Bunker Hill Monument is located across the monument and many artifacts from battle along with a cannon ball, snare drum, sword, Dr. Joseph Warren's apron who died in the fight and a trowel used by Marquis de Lafayette are present in it.
👉 The Best United States Airport Restaurants
16- Beacon Hill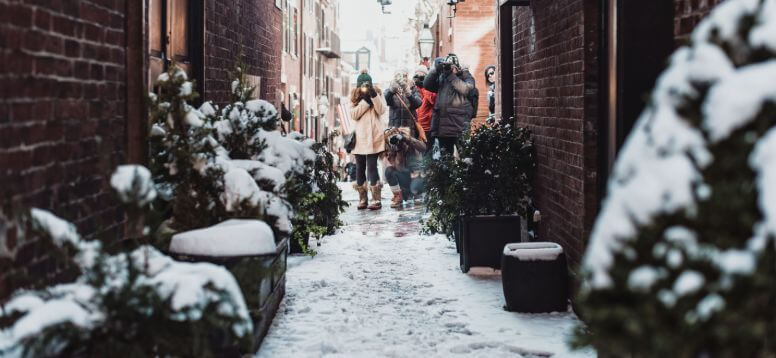 If you like architecture, one of the oldest neighborhoods of Boston, Beacon Hill might be the right place for you. It has narrow cobbled streets, gaslight street lamps and federal style row houses. With its ambiance, it looks like it directly came out of a movie scene. You can sightsee and have a nice dining experience there.
17- Boston Tea Party Museums, Ships
If you are looking into Boston events this weekend, you may want to consider visiting one of the attraction sites about Boston Tea Party. If mere sightseeing is not your thing, you can participate in one of the museum ship events and re-enact the revolutionary war! You can even throw tea into the same body of water as 240 years ago! It is a significant experience and can be worth your while.
18- Museum of Fine Arts
If you enjoy visiting exhibits and looking for things to do in Boston, one of the best places to visit is the Museum of Fine Arts. It houses more than 450.000 pieces and the largest museum in Massachusetts, also fifth-largest in the whole USA! It has many pieces from around the world.If you enjoy Eastern culture, maybe Japanese or Chinese calligraphy pieces may be worth looking at. If you are fond of shiny things, you might want to look at Egyptian jewelry.
19- New England Aquarium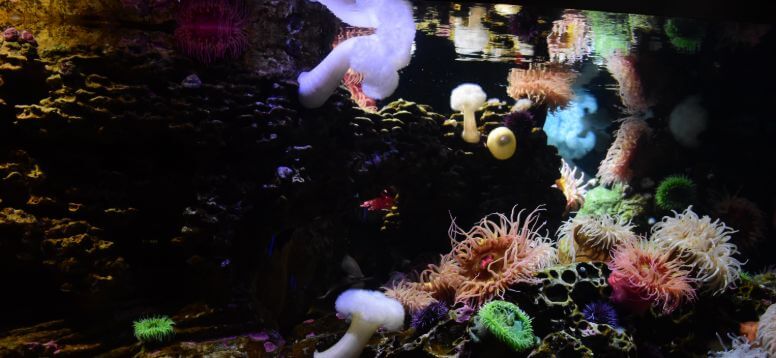 The Aquarium was opened to the public in 1969. It houses many aspects of marine life from freshwater, sea water creatures to tropical and coral life. It is an extensive journey. If you are into marine life, do not miss the opportunity to visit it!
20- Fenway Park
Fenway Park is one of the oldest baseball stadiums in the United States. One of the most interesting facts about it is that it is the same size as it was founded in 1912, seat number never changed. It is the home of the Boston Red Sox. It houses many strange sights, one of which is the famous Green Monster which is a 37 foot- 2 inch high wall on the left field. It signifies the athletic side of the city and a sight to behold!
21- Charles Street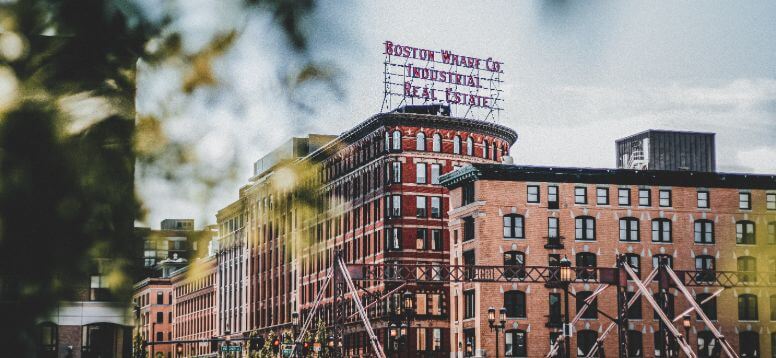 It is a central street of Boston. If you are visiting and looking for things to do in Boston this weekend, you might want to wander around Charles Street. It has many cafes, restaurants, galleries, jewelry shops and many other eccentric shops around it. It neighbors Beacon Hill and complements the atmosphere.
For sports enthusiasts, the annual 10k B.A.A. The race starts and ends on this street.
22- Newbury Street
If you are a shopaholic and looking for shopping places to visit in Boston, Newbury Street is the right address for you. It is 8 blocks long and houses many stores and I has something for everybody. It is a great place to both shop and dine. Wıth its 19th Century brownstones, it is also easy on the eyes. Boston attractions are not limited to sightseeing. The city offers much more than history, landmarks, museums and parks! If you are visiting the city for your significant other and looking for dating ideas in Boston, below activities might help you!
23- Helicopter Rides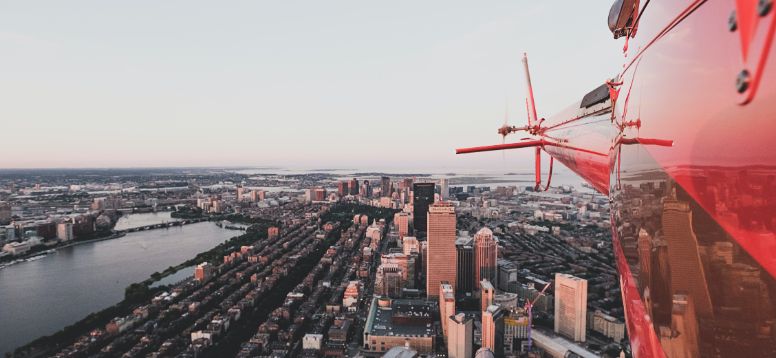 Are you a man/woman or fan of action? Are you looking to give someone a once in a lifetime experience? Do you never settle for normal? A usual dinner date with your loved one is too boring to consider? Then a wild helicopter ride can be something to remember! You can sign up for a helicopter tour and see the landmarks, parks and all from above! Also if you catch the sunset, it is a once in a lifetime sight.
24- Plays or Musicals
While you are in the city, you can always catch a musical or a play in its lovely establishments. You can watch them in Boston Theater, Boston Opera House, Charles Playhouse, Cutler Majestic Theater or Orpheum Theater.
25- Swan Boats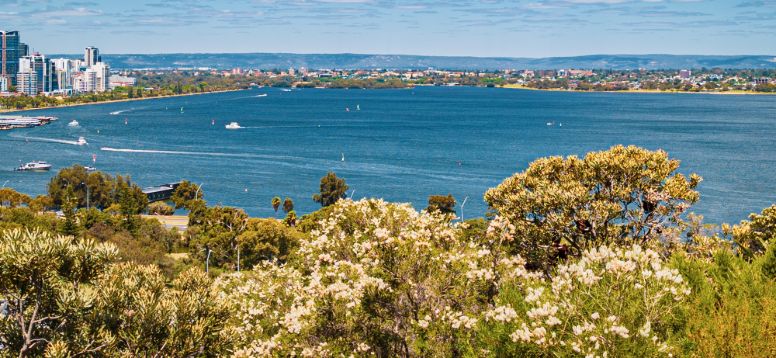 Swan Boats were introduced in 1877 and are still owned and operated by its original founder' family, the Paget Family. It is located in America's oldest botanical garden, the Boston Public Garden. It is a ride on which the driver sits enclosed in a white swan and pedals the boat to move. It is a classical, refreshing experience to have.
26- Boston Harbor Island National and State Park
If you want to go on a little adventure and are looking for more things to do in Boston and places to visit, you can catch a ferry and go for the Boston Harbor Islands which consists of 34 islands in the Massachusetts Bay. Ferry alone is a great experience but you can find many other things in the islands. It has wildlife, historic sites, beaches and also hiking trails if you are not afraid of breaking some sweat!
27- Cambridge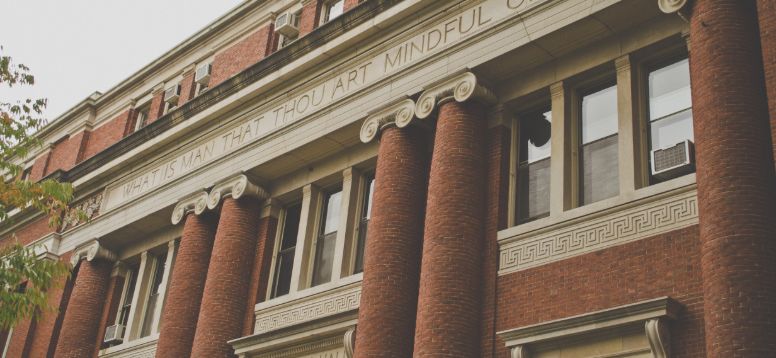 Cambridge is home to two of the most prestigious universities in the world, MIT and Harvard University. Nurtured by the culture of these fine establishments, Cambridge offers many things for its visitors and it is only 3 miles from Boston city center. You may find many museums such as Harvard Art Museums and you can find many exhibitions such as technological or fine art exhibitions. If you get tired while strolling through the streets of Cambridge, you can also stop in Harvard Square and enjoy one of the shops to sip your coffee!
You might be interested