SIM cards have been a very convenient tool for many cell phone users since the early 2000s. SIM cards, aka Subscriber Identity modules, are mainly designed for mobile telephone users that could enable users to have connections with other people and the rest of the world.
Even though it has numerous advantages for people who are in their routine, such as going to work and heading back home on weekdays, it has even more benefits for travelers who want to explore a new place and might need guidance on their cell phone.
This blog is dedicated to readers planning to visit the USA and looking for the best 5 prepaid SIM cards for USA travel.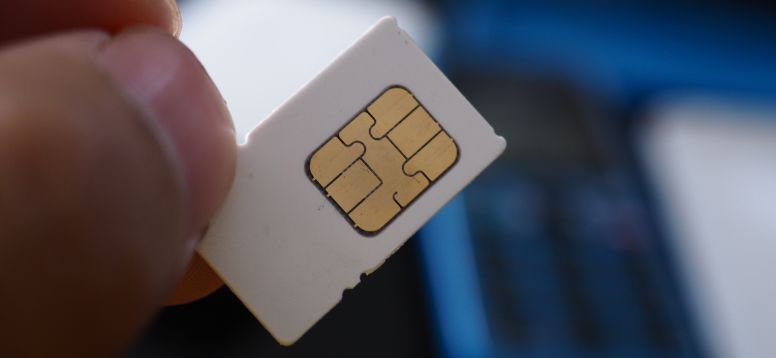 The Major Benefits of Having a SIM Card During Your Travel
• Perhaps the most significant upside of using a SIM card is that an efficient SIM card enables its users to get in contact with the people they love and care about.
• If you try out a phone in the hotel room you stay at or ask the reception to use their phone, it would probably be an inconvenient and much less affordable thing to do for your budget.
• However, if you have your SIM card, you can contact whoever you want whenever you want in a very affordable way.
• A SIM card not only allows you to stay connected with other people in the world but also gives you a service of unlimited calling regardless of the country you want to get in touch with.
• If you visit the USA for the first time and need guidance during your travel, you can use the mobile network option with your SIM card without worrying about finding a Wi-Fi connection around you.
• Thanks to your mobile network, you could check out the best places to visit in the town, where and what to eat, and the most convenient way to travel from one place to another.
• In this blog, we want to suggest the best 5 prepaid SIM cards for USA travel, and by doing so, you can maximize your joy during your holiday! 😊
⭐⭐⭐ Things to Do in Boston - 27 Best Attractions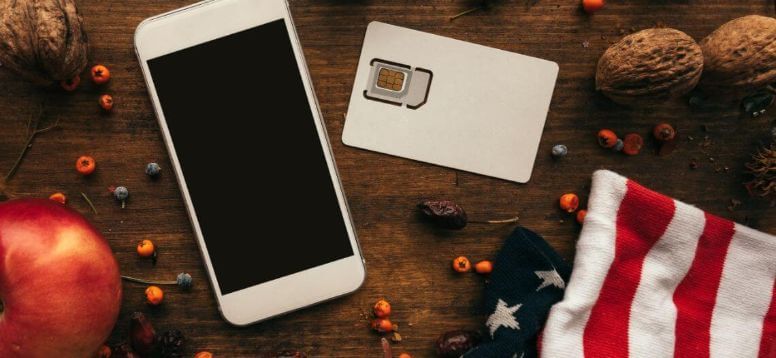 What Could You Expect from Your Prepaid SIM Cards in the USA?
• The most common feature of SIM cards for the USA is that it gives you mobile network service as much as you would like.
• For instance, if you plan to stay in big and constructed cities such as New York, Washington D.C., or Virginia, the chances of finding a WIFI connection in the town are pretty high.
• However, suppose you are considering visiting the country's natural beauties, such as Grand Canyon National Park, Redwood National & State Parks, or Niagara Falls.
• In that case, you might need more mobile data during travel since you would be at the center of natural wonders.
• Moreover, you would need a better service in terms of network coverage since different types of SIM cards have different quality of network coverage in the country.
• The best 5 prepaid SIM cards for USA travel have an excellent network coverage service throughout the country.
• You can access the internet in Manhattan or at the heart of Yellowstone National Park.
• Another common feature of SIM cards in the United States is high-speed data.
• If you visit the country for business-related reasons, you might be in a hurry most of the time during your visit.
• Therefore, a SIM card with a high-speed data service could save your time and might come in handy in hectic times. 😊
⭐⭐⭐ Things to do in Las Vegas - 2022 LA Attractions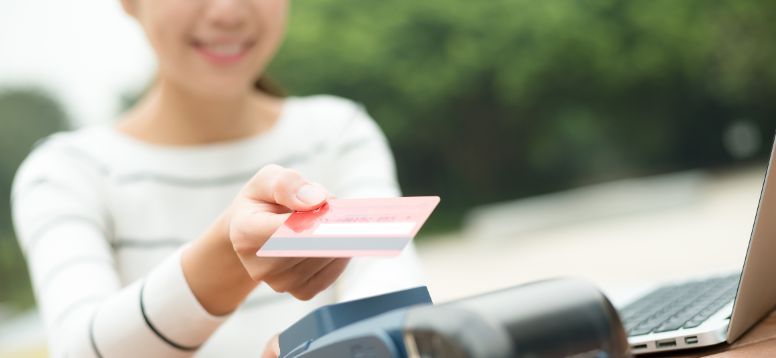 Shall We Start? Here Are the Most Convenient SIM Card Options for Travelers Who Would Like to Visit The USA
Whether you go to the United States for business-related motives or to see the most mesmerizing natural wonders in the country, having a mobile prepaid sim card would offer many benefits during your journey!
But First: What Does a Prepaid SIM Card Mean?
The term refers to a SIM card that does not come to a mobile plan. Therefore, as a customer, you would need to buy credits upfront in cash. The credits you purchase would allow you to access several mobile phone services, such as calling and texting or perhaps using mobile data while you are abroad.
One of the most significant upsides of choosing a prepaid SIM card is that it eliminates bitter surprises such as unexpected fees. The most recent number of prepaid SIM cards in the United States is surprisingly two. Do not let it make you feel down because other types of SIM cards are also convenient, efficient, and safe to use as well! 😊
The Best Prepaid SIM Cards in the United States
One of the prepaid sim cards in the USA is T-Mobile USA. It would cost 10 Dollars for an activation fee at first. Currently, this SIM card company offers 3 different packages. The good news is that all the packages provide unlimited calling and texting for their users for one month.
The first package costs 40 dollars per month and covers only 10 G.B. of data.
The next option is only 10 dollars more, but it has unlimited data and a 3G hotspot.
The last package would cost 60 dollars; it offers unlimited data like the second one.
Moreover, it also offers 10 G.B. and 4G hotspot services. Since T-Mobile USA provides unlimited calls and a high amount of mobile data, it is definitely on the list of the best 5 prepaid SIM cards for USA travel.
⭐⭐⭐ Things You Should Know Before Traveling to the USA
The Second Option of the Prepaid Sim Card for the USA is the Company Called AT&T USA.
The activation fee is a little bit more expensive, 15 dollars.
AT&T offers 3 different prepaid SIM card packages with unlimited calling and texting for a month.
If 5 G.B. of data is enough, you could buy the first package for 30 dollars.
However, if you think you need more, the second package with 15 G.B. of mobile data for 40 dollars or unlimited mobile data starting from 50 dollars might be more suitable for your needs.
The benefit of using AT& T is that you would use the same SIM card without further payments in Canada and Mexico. However, you should remember that data speeds would be reduced if the internet network is hectic.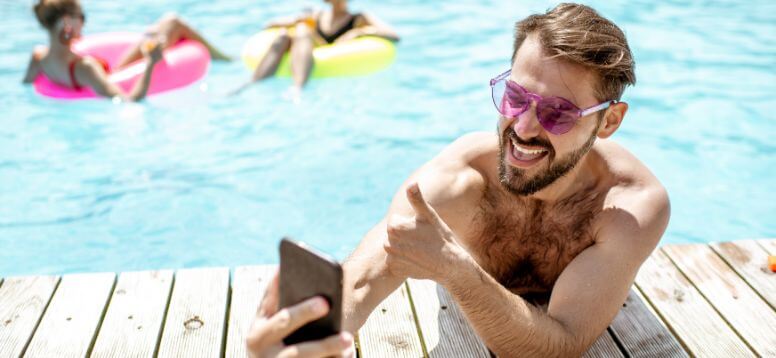 The Third Option is Dedicated to Telephone Call Lovers
One of the best sim cards for traveling the United States is Lycamobile UNL Talk Text! The most significant advantage of this SIM card company is that it can purchase the card online! The international calls and texts are unlimited for a month as well.
However, since the mobile data is only 1 G.B., it might not be efficient. If you are into calls or texts rather than the internet, this choice is one of the best 5 prepaid SIM cards for USA travel further consideration!
⭐⭐⭐ America's Best Restaurants
The Fourth SIM Card Option Goes Readers Who Are Addicted to the Internet!
If you are not fond of calling or texting, Three UK PAYG AIO20 might be the one you were looking for! While this alternative does not offer any call or text to its users, it offers a 12 G.B. data SIM card that would be valid for 30 days.
Even though you would like to make a call or send a message, you can choose applications such as Skype, Messenger, Whatsapp, or Instagram that would allow its users to have a video call or regular call.
This offer costs around 39.99 dollars per month.
The Last Option for the Ones Who Seek Something For The Long Run
The same company, Three UK PAYG MBB, offers relatively long-term deals to its users. If you are planning to visit the United States back and forth for around two years, it is one of the best 5 prepaid SIM cards for USA travel.
This package costs 79.90 dollars per month, with 24 G.B. of mobile data.
Since this deal is up to 2 years, it is very convenient for readers who expect to visit the USA many times a year.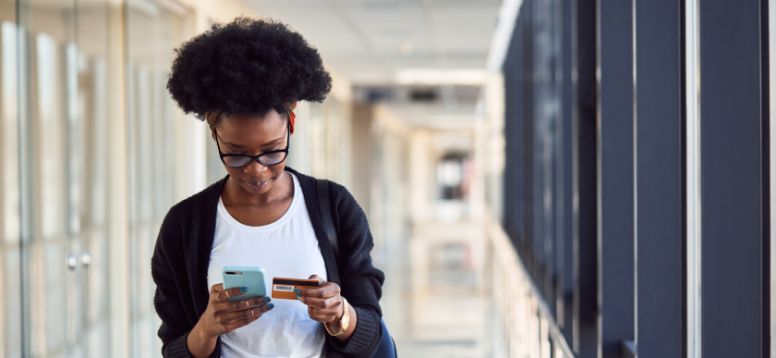 The Most Convenient Places to Buy a SIM Card in the USA
Perhaps the most convenient place where you could get your SIM card is the airport at which you land. To know which company has a store in the airport, you should check the store list on the company's website. However, you might need to activation of your SIM card, which could take up to 24 hours.
The other good alternative to getting a SIM card is the official retail stores of the telecommunication companies. Since you would have a chance to talk to the retail store's staff in person, you can ask about your concerns without hesitation. Moreover, the staff can give you detailed suggestions of the packages that suit your needs. Once again, you can check out their stores' locations on google maps or the companies' websites.
Another common place to have a SIM card in the USA is the convenience stores. Even though there would be fewer package options compared to the official retail stores, there would still be lots of alternatives you may like!
You can go to the big supermarkets such as 7Eleven, Walmart, or CVS to see what they have. In this blog, we tried to give the best 5 prepaid SIM cards for USA travel to readers who are planning to visit the country and need some SIM cards that suit their personal needs. I hope you find them helpful blog, have a great holiday in advance! 😊
You might be interested