Tampa Airport, fully called Tampa International Airport, is an international airport located in Tampa, Florida, United States. The airport offers an international gateway to many marvellous attractions nearby. Siesta Key Beach, which is a wonderful destination with lovely beaches and natural beauty to watch, is one of these attractions. The airport offers some facilities such as shopping, dining, car rental services, lounges, and parking.
Siesta Key is a famous destination located on the Gulf Coast of Florida, near Sarasota, United States. With its white sandy beaches, and various outdoor activities such as swimming, beach volleyball, and scuba diving, Siesta Key attracts thousands of visitors every year. You can use Tampa Airport as an international gateway to Siesta Key.
So, how do you get from Tampa Airport to Siesta Key?
Travelling from Tampa Airport to Siesta Key
While travelling from Tampa Airport to Siesta Key, you can take the Line 30 bus with extra transfers ($11 - $40); take a taxi, or pre-book a private limo service from AirportTransfer.com to enjoy your trip to the fullest.
Bus from Tampa Airport to Siesta Key
The bus that can get you from Tampa Airport to Siesta Key is the Line 30 bus. However, it may require extra transfers to other buses such as the Line 01 bus. The total journey time can be almost 4 hours and 30 minutes. The estimated fare ranges from $10 to $40. Depending on traffic conditions, there may be delays in the arrival and departure of buses. Plus, buses offer limited luggage space.
Taxi from Tampa Airport to Siesta Key
Taxi from Tampa Airport to Siesta Key is not a popular transfer option because it is very expensive. The fares are subject to change and there can also be surprise additional charges, leading to inconvenience for your budget plan. Plus, during rush hours and peak times, it gets harder to find an available taxi and the waiting time may be longer.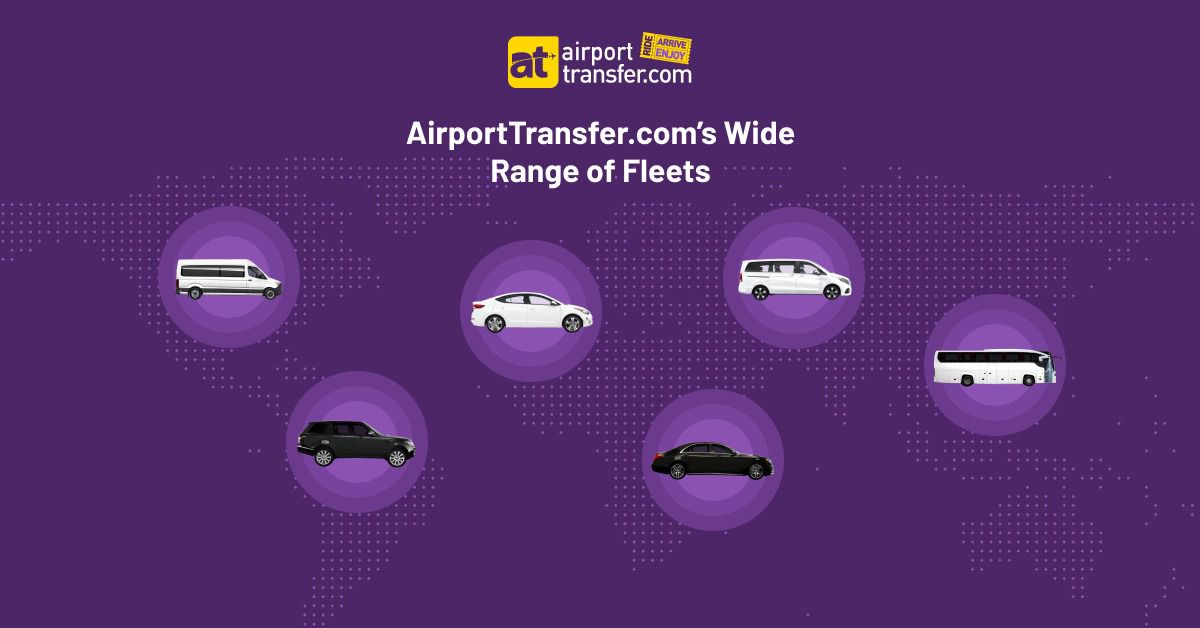 Private Transfers from Tampa Airport to Siesta Key
Starting a stress-free private transfer journey from Tampa Airport to Siesta Key is available at affordable rates. The distance covers approximately 116 kilometres, and the estimated travel time is around 78 minutes. With AirportTransfer.com's impeccable limousine service, you can enjoy a hassle-free journey to Siesta Key and experience a lovely holiday. Our dedicated team, experienced drivers who prioritize punctuality, and our customer-friendly policies, ensure that we welcome satisfied customers every day.
Online Booking: Pre-booking a private car service not only saves time but also enhances your overall experience. With AT's user-friendly website, the online booking process is smooth and easily coordinated. Enter your pick-up and drop-off locations. Complete the booking securely by using your credit card, PayPal, or Apple Pay.
Wide Range of Vehicles: AT offers a platform that allows you to personalize your travel experience. Choose from a wide range of vehicles, including Sedans and Limousines. You even have the option to include additional services such as a child's seat to ensure a safe and comfortable transfer for your family members.
Professional Drivers: Our drivers are professionals who prioritize punctuality, ensuring that your trip is of the highest quality.
24/7 Customer Support: Our customer support is available 24/7 to assist you. Contact us any time you want!
Customer-Friendly: At AirportTransfer.com, customer satisfaction is significant. You can benefit from our free cancellation and a 100% refund policy.
Group Transfers: If you are travelling as a group and need a proper transfer service, AT is at your service! We now offer coach transfers to meet your specific needs for more passengers. Check the details and select the most suitable coach transfer for your group.
The best Tampa Airport reviews are at AirportTransfer.com!

Frequently Asked Questions
You might be interested