Izmir Airport, officially known as Izmir Adnan Menderes Airport, is an international airport serving the city of Izmir in western Turkey. It is named after Adnan Menderes, who was the Prime Minister of Turkey from 1950 to 1960. The airport is about 18 kilometres south of the city centre and easily accessible by car or public transportation. Kusadasi is a resort town located on the Aegean coast of Turkey, in the province of Aydin. It is a popular destination for tourists, particularly those interested in history and culture, due to its proximity to several ancient sites and ruins.
Kusadasi is easily accessible by road and air. Izmir Adnan Menderes Airport is the nearest airport, located approximately 70 kilometres north of Kusadasi. You can take a taxi, bus, or private transfer to Kusadasi from the airport. Regular bus services also connect Kusadasi to other towns and attractions in the area.
Travelling from Izmir Airport to Kusadasi
There are several transportation options available for getting to and from Izmir Airport, including: taxis, buses, private transfers and trains. However, not all of these will take you directly to Kusadasi. Some require a transfer. It is a direct option to go to Kusadasi by Izmir Airport taxis. However, it is not as reliable and comfortable as a private transfer.
Take a taxi from Izmir Airport to Kusadasi
Izmir Airport taxis are available at the arrivals gate 24/7, and the journey to the city centre takes approximately 30 minutes, depending on traffic. But from Adnan Menderes Airport to Kusadasi takes around one hour and 15 minutes by taxi. The journey costs around 200 Turkish Lira for the city centre. Also, The total airport taxi price from Izmir Airport to Kusadasi is 1500 Turkish liras. Izmir Airport taxi drivers cannot speak English, so that you may experience communication problems. Also, the night schedule is very high. Extra charges may apply to your luggage. You should talk to the taxi driver about this before the trip.
Take a bus from Izmir Airport to Kusadasi
How to get from Izmir airport to Kusadasi by bus? If you're travelling on a budget, taking the Havas bus from the airport to Kusadasi could be a perfect option. Several bus services operate between the airport and the city centre, including the Eshot city bus service and the Havas airport shuttle service. How much is the bus from Izmir airport to Kusadasi? A one-way ticket on the Havas bus costs €7- 10. You must purchase your tickets at the airport before entering the bus and then present them to your driver.
Train from Izmir Airport to Kusadasi
Unfortunately, no direct train line from Izmir Airport to Kusadasi, so this is the slowest transfer option. You should first need to take the Turkish Railway train to Selcuk, walk 10 - 15 minutes to the bus station, and then take the bus into Kusadasi. How much is the train from Izmir airport to Kusadasi? The total journey time on the train is 2 hours 25 minutes, and the cost is €8 - 10. You can find the train station outside the Domestic Terminal at Izmir Airport. If you get off at the International Terminal, you must take a 10-minute walk to the Domestic Terminal to reach your train. However, these train lines go to the city centre, not to Kusadasi.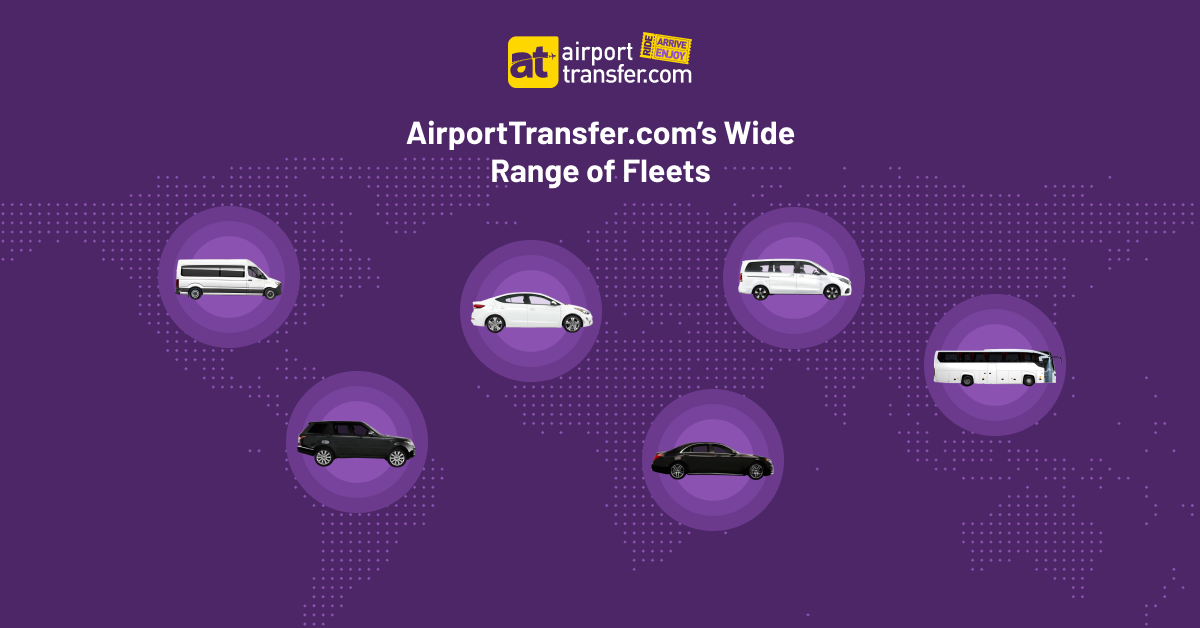 Private Transfers from Izmir Airport to Kusadasi
You do not need to wait for the bus at the airport for hours or negotiate the fare with the taxi driver to go from Izmir Airport to Kusadasi. With AirportTransfer.com, Selcuk transfers are offered at the best prices. Standard Sedan, Standard People Carrier, Executive People Carrier, Minivan, Executive Sedan, People Carrier, Bus, and Executive Crossover… You can view vehicle models and current prices on AirportTransfer.com. The most reliable, fast and comfortable journeys for Kusadasi and Selcuk transfers are to book an airport transfer with a private driver. Book now to get end-to-end transfer service with a 100% refund guarantee!
Secure online payment advantage, hygienic and comfortable vehicle options, additional service options for your needs (red carpet, elderly assistant, extra luggage, bicycle car rack etc.), and local professional drivers are on AT! The Whatsapp Support Line team is available 24/7, every day of the week, to answer your questions and take note of your suggestions. Take your time, and book your private chauffeured Izmir Airport transfer now!
The best Izmır Adnan Menderes International Airport transfer reviews at airporttransfer.com!

Frequently Asked Questions
You might be interested